Who Plays Madison on This Is Us?
The Actress Who Plays Madison on This Is Us Has a Really Sweet Connection to the Show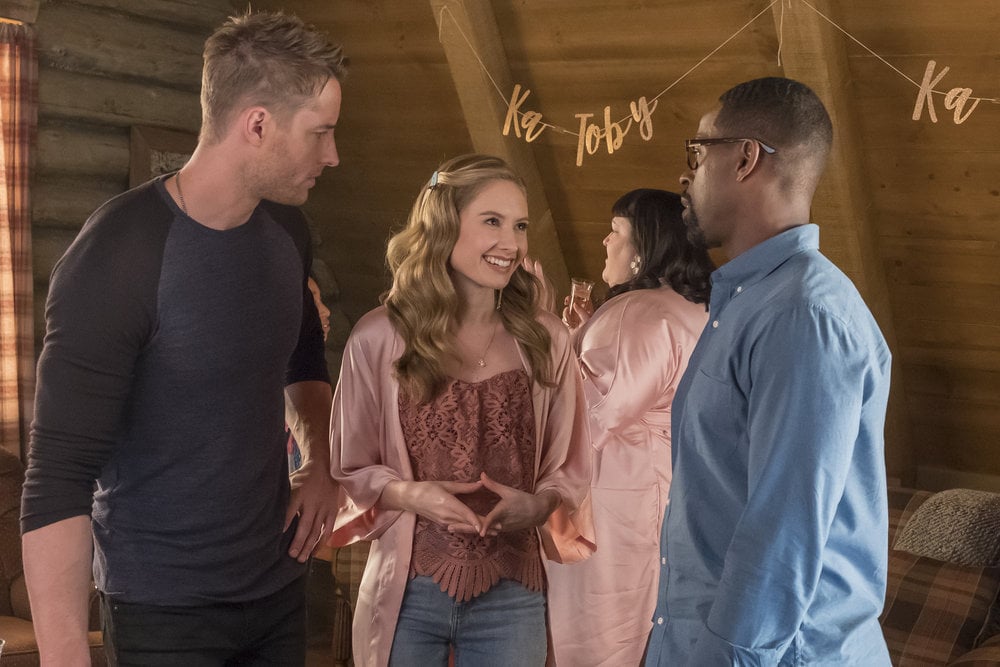 The second that perky, blond Madison enters the Overeaters Anonymous meeting in This Is Us, Kate Pearson rolls her eyes. Maybe it's the comment about her "wrists getting fat," but after a shrieking fender bender, their friendship escalates quickly. Madison is actually the first person outside of Toby who Kate told of her pregnancy. While Madison (played by actress Caitlin Thompson) excitedly goes through all the motions to give Kate an enjoyable dress shopping experience, it actually turns out that the actress has a deeply strong connection to the show, in addition to being Kate's maid of honour.
Following the emotional season two finale, series creator Dan Fogelman dropped a truth bomb on fans across the globe, revealing that Thompson is his wife in real life! "And if you thought I was letting her sleep with @justinhartley on national television you're nuts," he wrote. Ha!
Just FYI: Madison is my wife in real life @CaitwithaC

And if you thought I was letting her sleep with @justinhartley on national television you're nuts. #ThisIsUs

— Dan Fogelman (@Dan_Fogelman) March 14, 2018
Although it seems like fans (and Kate herself) changed how they felt about Madison throughout the second season, Kevin (Justin Hartley) makes it clear that he isn't going to sleep with her at his sister's wedding. And now we know that was Fogelman's doing!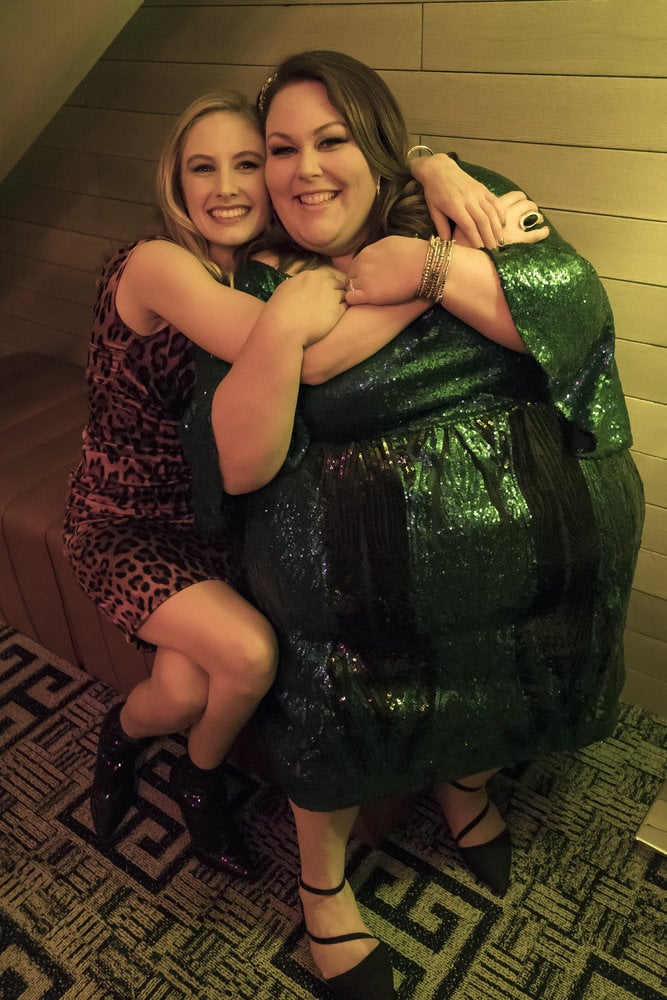 The 30-year-old actress had been in the industry before she married Fogelman in 2015, and while they don't have any children, they share two adorable dogs. Prior to This Is Us, Thompson had a recurring role in the 2011 series Greek and in the 2012 remake of 90210 with her character also named Madison. Thompson also had a cameo in Crazy, Stupid, Love as one of the women Ryan Gosling picks up at the bar (fun fact: Fogelman wrote the screenplay for that movie).
Now that Madison has successfully fulfilled her maid of honour duties at Kate's wedding, and did so with a huge smile on her face, we can't wait to see how she moves on post-KaToby. While she isn't in any of the flash-forwards, we do think her friendship with Kate can be explored more.