Who Are Rey's Parents in Star Wars Episode IX?
Star Wars: The Whole Situation With Rey's Parents Just Got a LOT More Interesting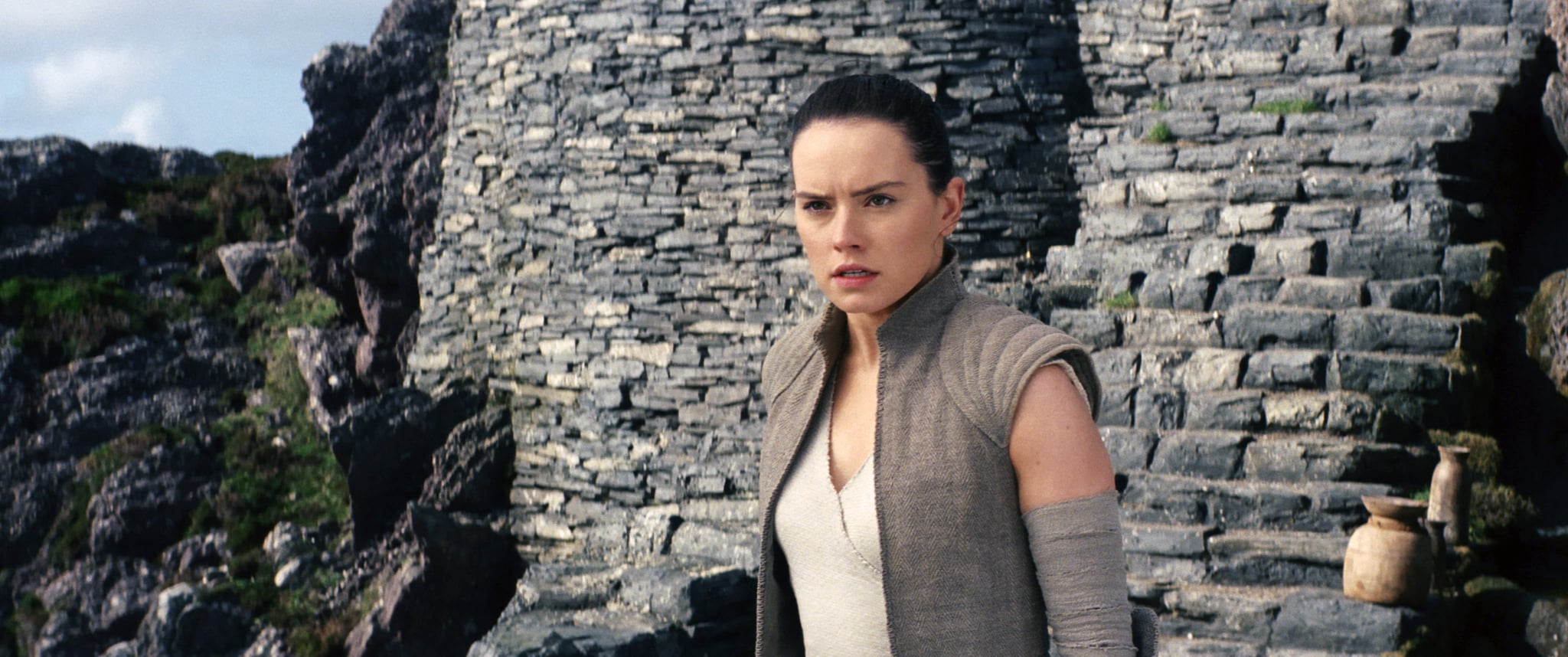 Ever since the release of Star Wars: The Force Awakens in 2015, one big question has loomed over the new trilogy: who are Rey's parents? Theories swirled in the months and months between The Force Awakens and 2017's The Last Jedi. Are they from the dark side? Is she a Palpatine? Everything built up to a wild (and ultimately a bit disappointing) reveal in The Last Jedi: Rey's parents are nobodies from nowhere, according to Kylo Ren. They never mattered at all.
It's certainly a shocking twist. All hints up until then indicated that Rey has a significant past of some kind. In the time since the film's release, though, fans have grown a bit incredulous. What if Kylo Ren is lying? Or what if he's just simply wrong? Well, a new source of information has surfaced, and we're starting to think it's time to go back to the drawing board.
Here's the deal: Simon Pegg, who had a cameo in The Force Awakens, recently stopped in for an interview on the podcast Happy Sad Confused. While there, he shared some pretty surprising information. Basically, when J.J. Abrams directed The Force Awakens, he loosely mapped out the rest of the trilogy. And this "game plan," so to speak, included a through-line for Rey's parentage. According to Pegg, The Last Jedi director Rian Johnson didn't exactly follow this thread.
"I know what J.J. kind of intended or at least was being chucked around," Pegg said of the situation. "I think that's kind of been undone slightly by the last one. There was some talk of a relevant lineage for her." It's interesting that Pegg said Abrams's plan was only "slightly undone" by Johnson. There seems to be a very small notion that it hasn't completely unraveled. Which brings us to the best part of the story.
According to Deadline, Abrams is on board to direct and co-write Episode IX. This means he could feasibly return to his plan for Rey's parents in some form or another. Of course, he'd have to reckon with the decisions Johnson made in The Last Jedi, but it could be as simple as the theories above: Kylo Ren is lying, or he's simply wrong. Of course, this is all conjecture. We won't know for sure how everything shakes out until Episode IX drops in 2019. But if there's one thing that goes a long way in the Star Wars universe, it's hope.