Who Is Ryan P. From The Bachelorette?
The Bachelorette: Here's What You Need to Know About Ryan, aka Banjo Guy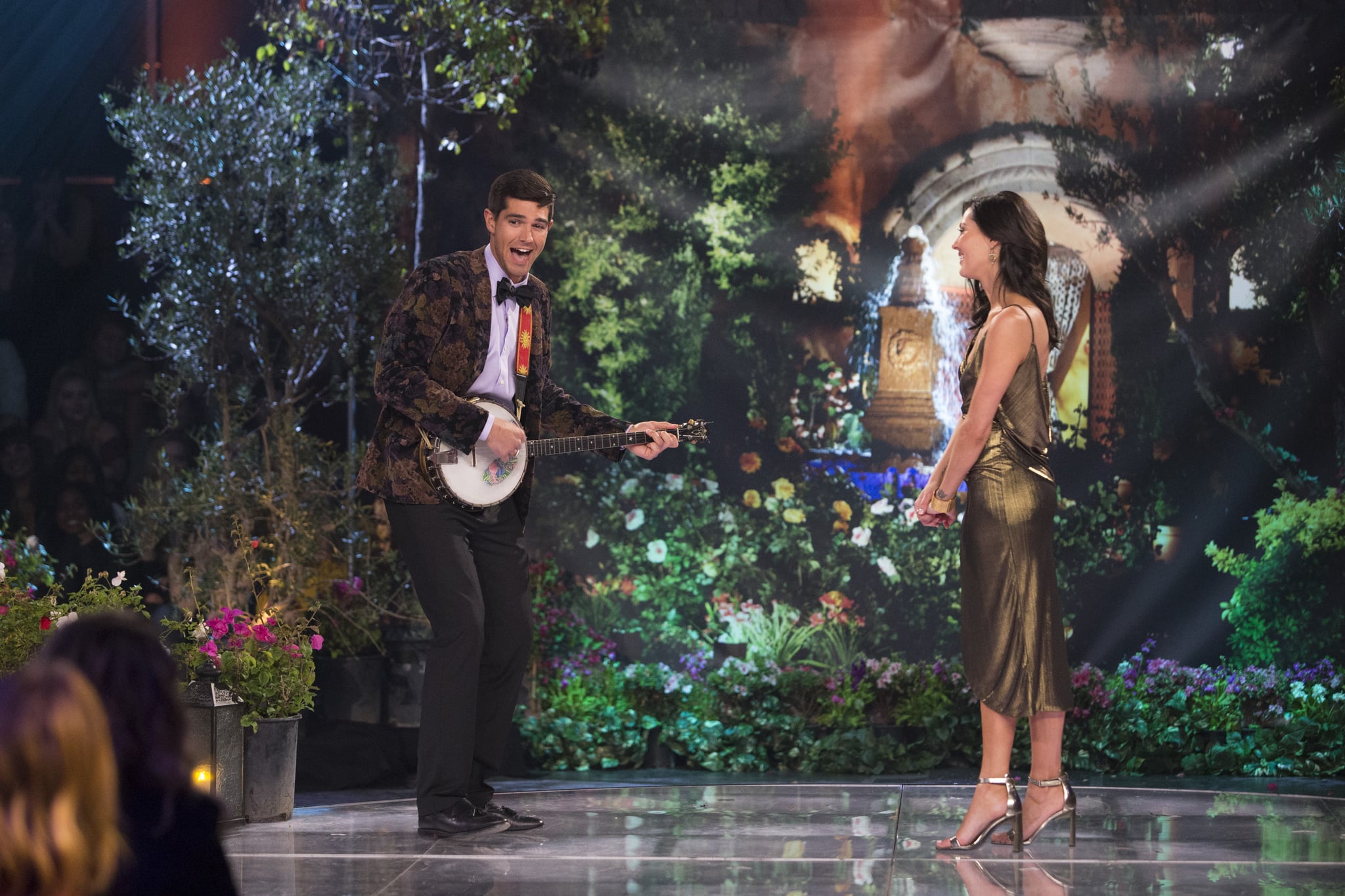 It was the banjo heard from around the world! Ryan Peterson strummed his way into Becca Kufrin's life on The Bachelor's After the Final Rose weeks ago, and he'll have his chance to win her over on The Bachelorette. While we can only hope that he breaks out more tunes throughout the season, here's what else we know about the fella.
He's originally from the Boston area. However, now he works in Manhattan Beach, CA.
He went to the Wentworth Institute of Technology. Ryan graduated with a BS in business management from the Boston-based school.
He's currently a landscape designer and contractor. But before that, he was an implementation assistant at Circle Surrogacy, a surrogacy and egg donation agency, according to his LinkedIn profile.
He plays the banjo. That's how he introduced himself to Bachelor Nation, after all. A picture shows that he also plays the guitar.
He's no stranger to boating. Although his Instagram is private, his profile picture is of a sailboat, so we guess he really does want to "sail away" with Becca like he said in his song!