Who Is the Villain in Aquaman?
Aquaman Is Fighting More Than 1 Villain, but Who's the Real Big Boss?
There's been a lot of talk about the new Aquaman trailer, but not a lot of real consensus (besides that Jason Momoa is a gift from above). The trailer does give us a glimpse of Aquaman's origin, his powers, and what his ultimate struggle will be, but who he is fighting against isn't as clear.
Black Manta is one of Aquaman's most famous antagonists, but Momoa dropped last year that the real battle would be against Ocean Master, Aquaman's half-brother. Then again, Yahya Abdul-Mateen II appears as Black Manta in the trailer . . . so what gives? Who is Aquaman really fighting here?
Ocean Master Is the Main Antagonist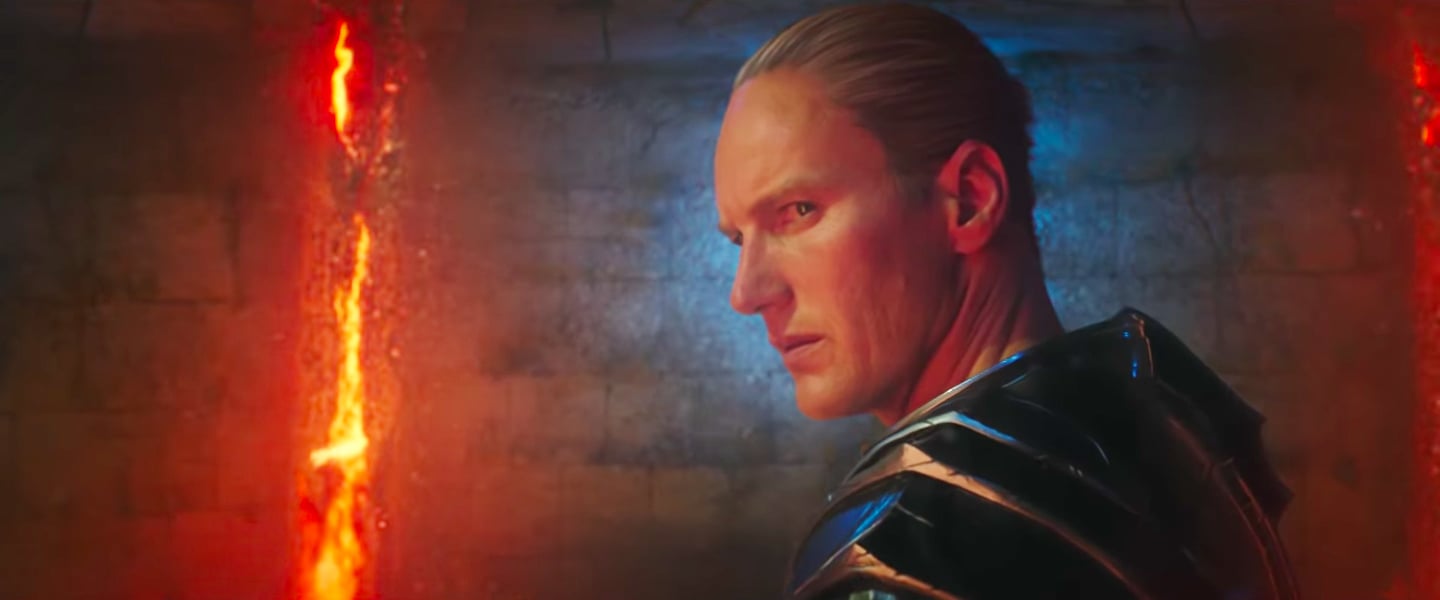 Aquaman has a half-brother, Orm, aka Ocean Master (ego much?). Orm has gone through a lot of changes throughout comic history, but the latest version seems to be the one that the movie is adopting.
Orm is full Atlantean (whereas Aquaman is only half) and is the current king of Atlantis. He'll be played by Patrick Wilson, who says that Orm will be motivated not only by his desire to keep the crown but also as an "eco-warrior." Considering that fish are one of the most impacted species of climate change and ocean acidification, maybe it's no surprise that the king of Atlantis would have a grudge against the surface world. But bringing the force of the seven seas against us seems a little extreme.
So in order to protect the world of his father, Aquaman will have to challenge Orm for the throne.
But Black Manta Will Totally Appear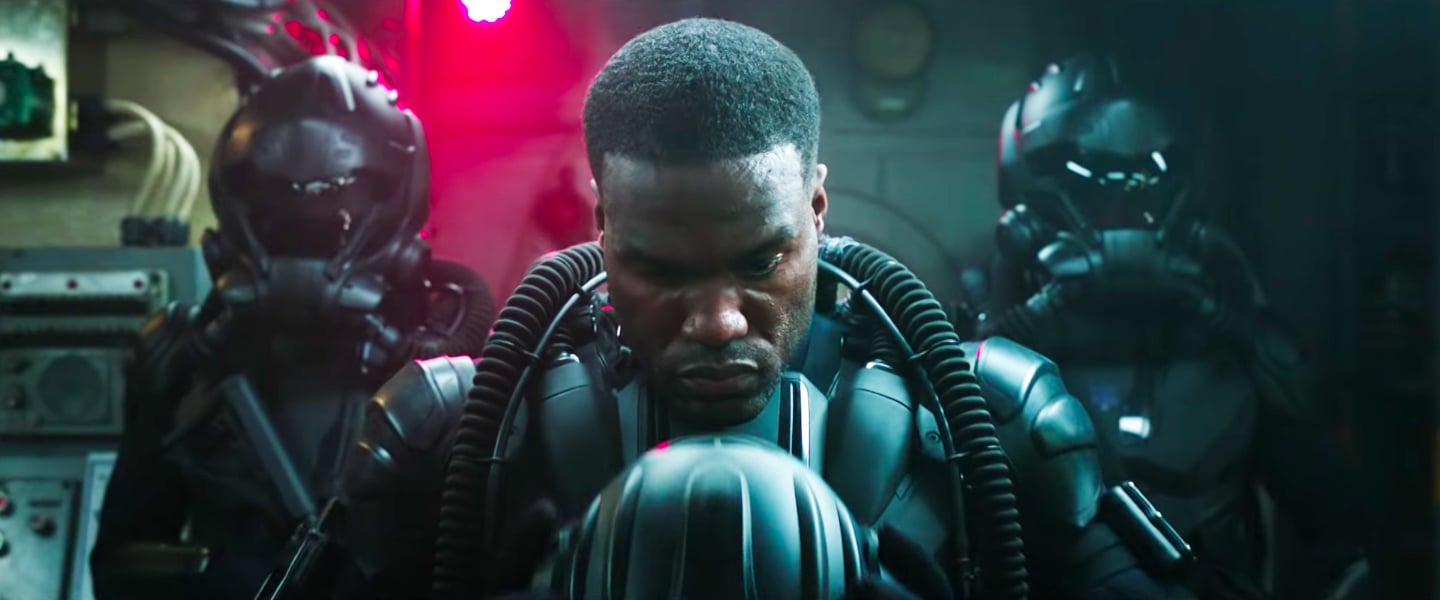 Don't worry — we're not missing out on Abdul-Mateen either. Black Manta is one of Aquaman's most notorious villains, in part because he's been around so long. He's had several major origin stories since his debut in 1967, but ultimately the only consistency is his deep loathing of Aquaman.
There are a couple of shots of him in the trailer, including one where he nearly blasts Aquaman, so it seems as if DC is offering a slightly more complex superhero movie this time around. Instead of just one villain, it's setting up for the future. Abdul-Mateen has signed on for several movies, so we can expect him to be featured in Aquaman 2 or even other DCEU crossovers. Black Manta has been in Young Justice and a few Justice League animated films, and he was even asked to join the Suicide Squad once in the comics. There's plenty of opportunity for him to pop up.
What This Means For Aquaman's Cinematic Future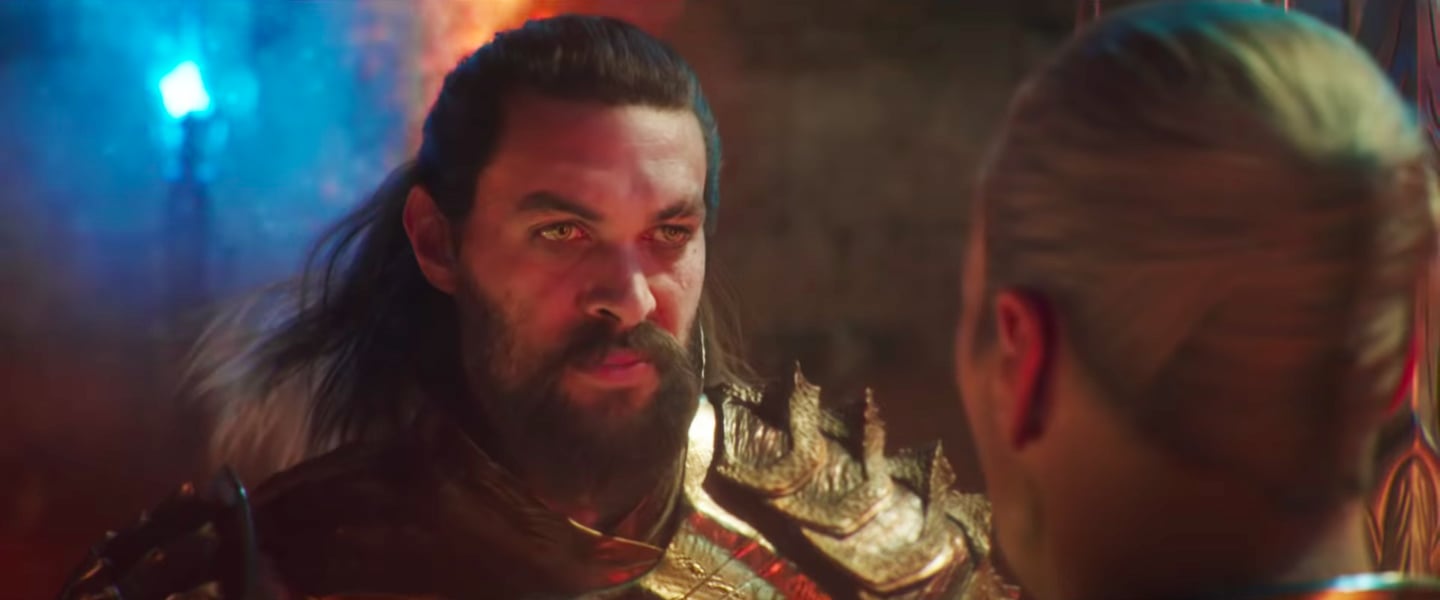 Setting up a villain for later movies is definitely the right move for the DCEU since it gives fans a familiar face that they don't have to explain every time. Furthermore, having multiple villains can give some life to Aquaman's character arcs. We don't want to see the same bad guys every time, and Aquaman has a lot of potential to be different from other DC movies.
The trailer has a lighter feel than many past DC films, a vibe it's traditionally struggled to pull off. However, with other films like Shazam! in the lineup, maybe it's finally got a hang on it. Aquaman also gives DC a chance to put sea warfare on the big screen — superhero style.
Aquaman comes out Dec. 21!