Why Does Randall Kneel For His Kids on This Is Us?
This Small (but Sweet) Thing Randall Does With His Kids Will Only Make You Love Him More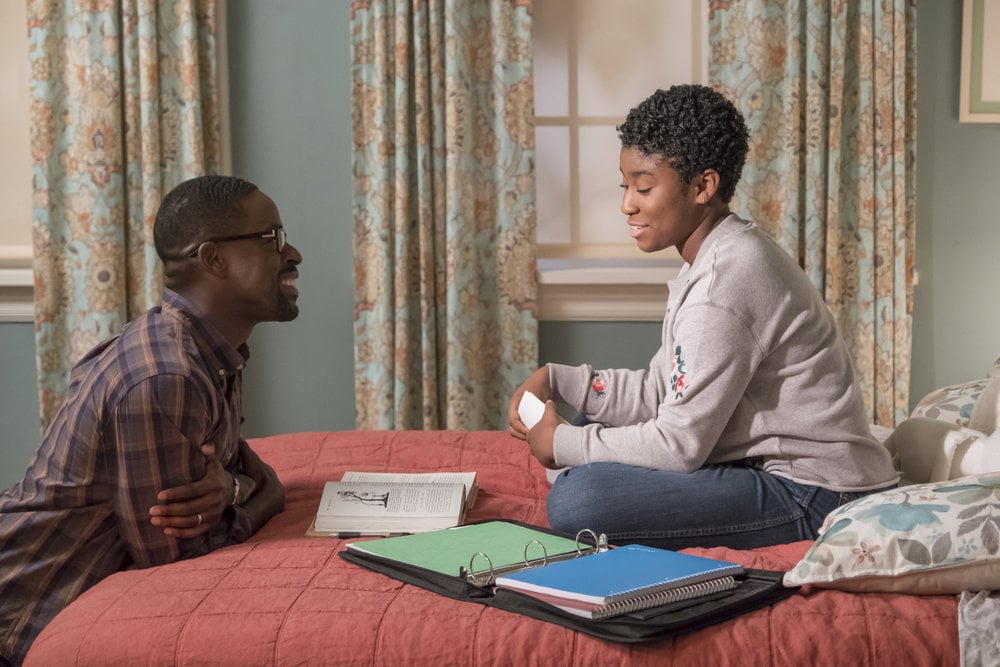 In addition to being an incredible partner, brother, son, and overall human being, Randall Pearson's role as a father is by far one of the greatest reasons to love the This Is Us character. But it's not the fact that he does his daughters' hair in the morning, he helps with their school projects, or that he's an endless source of cheesy dad jokes — it's something much more subtle. In fact, this tiny gesture is actually one of his biggest acts of love of all.
One thing I noticed while binge-watching the family drama is how often Randall kneels when he talks to his children. He doesn't try to assert authority over Tess, Annie, or Déjà by towering over them; he positions himself either lower than them on the ground or at equal height on the bed. Above all, he listens with intent every single time, never invalidating their thoughts or concerns. You never get the impression of an "I'm the parent, you're the child" sort of dynamic. It's closer to "I love you, let me hear you."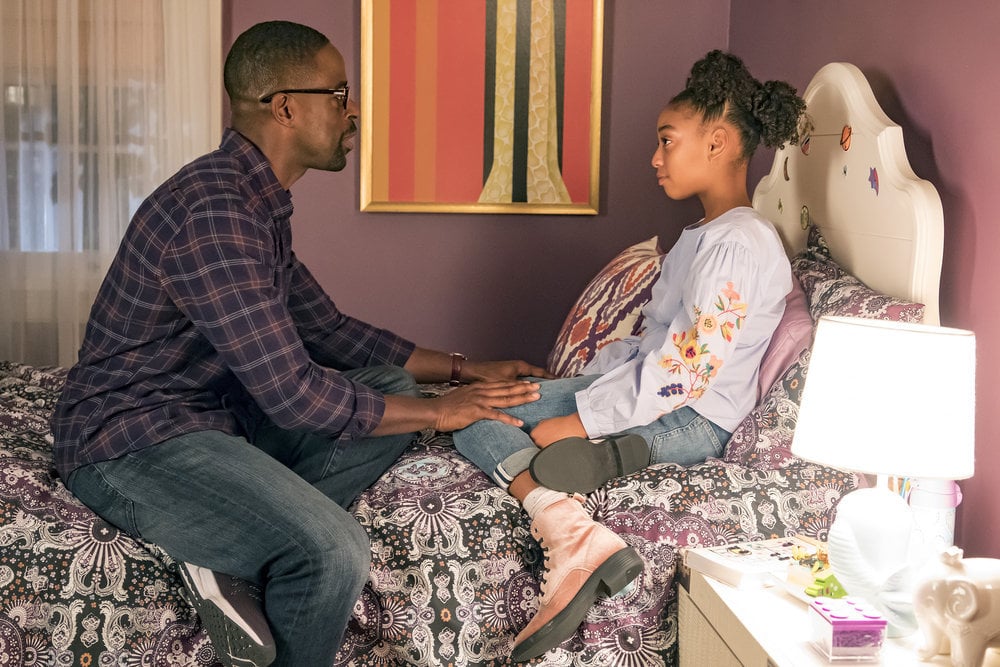 I think this small gesture has also been critical to Randall's blooming relationship with Déjà. It's evident since day one by the way she flinches at his entrance that she fears the presence of male figures. By kneeling, Randall makes himself vulnerable to Déjà and shows her that she's safe and heard.
Just file this under the many reasons Randall is the best damn part about This Is Us.