Young Characters in A Series of Unfortunate Events Season 2
Why Watching A Series of Unfortunate Events Actually Makes Me More Hopeful Than Ever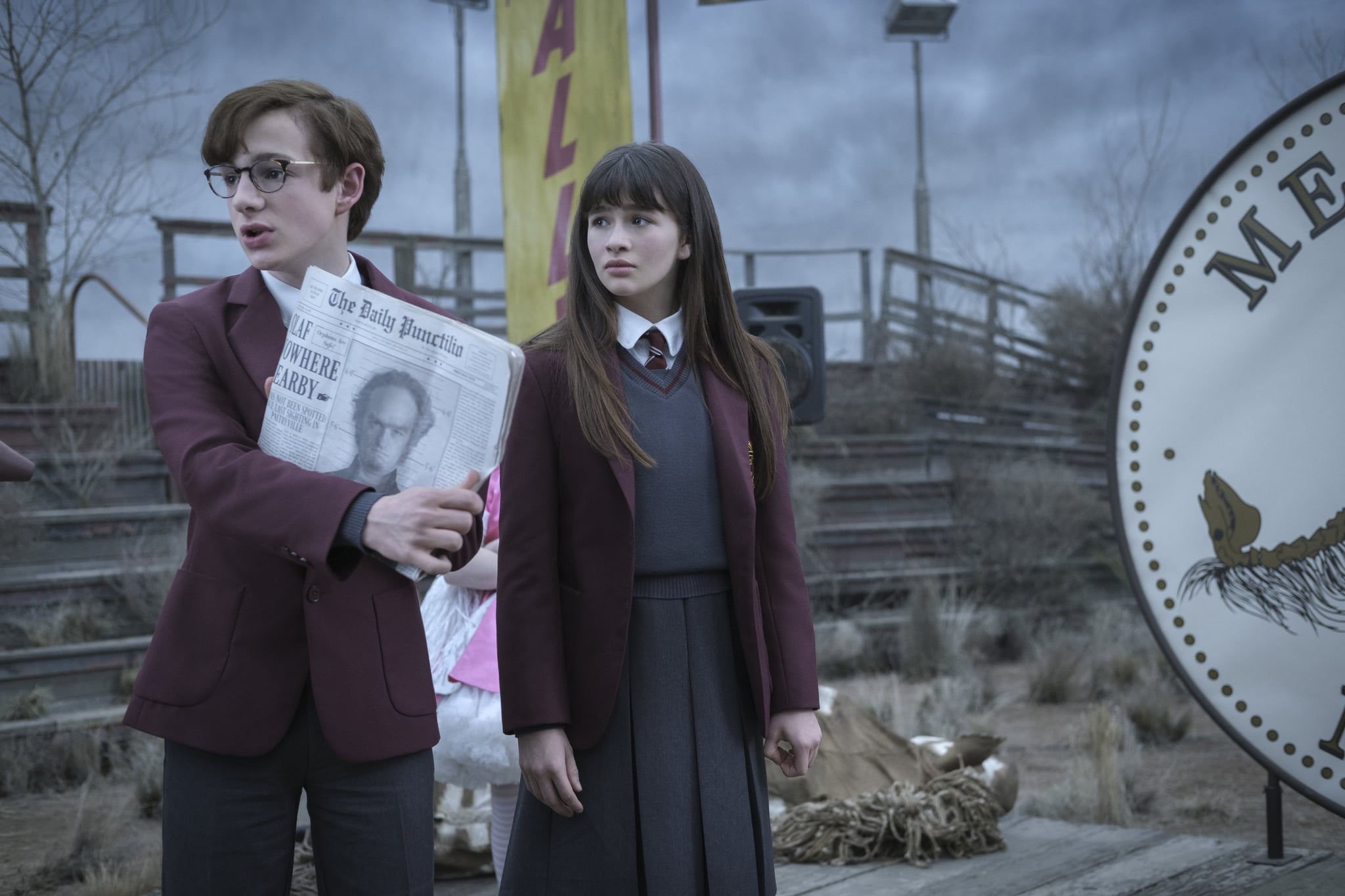 To say that I was a fan of Lemony Snicket's A Series of Unfortunate Events as a child would be an understatement. I once wore a ribbon in my hair for several weeks like the oldest Baudelaire orphan (the style didn't suit me), demanded my mother take me to see an optometrist because I just had to have glasses like Klaus (I had perfect vision back then), and still, to this day, have claimed "Violet" as the name I'd give my future daughter (I have no intention of having children, but nevertheless, I call dibs!).
The Baudelaire orphans — Violet, Klaus, and Sunny Baudelaire — are, as their somber narrator repeatedly says, attractive children by means of their charm, smarts, and bravery. In all 13 of the series' books, the Baudelaires exemplify the characteristics I wanted to have both as a child and, later, as an adult, motivating me to try harder in school, work, and in my friendships. But it wasn't until I tuned into the second season of the Netflix's series of the same name (which was produced by Daniel Handler, the books' actual author) that I noticed just how relevant the Baudelaires' heroism is today.
As I made my way through each episode, I couldn't help but see the faces of today's young activists and groundbreakers reflected on my screen. The books, which were published between the years 1999 and 2006, follow three orphans who've lost their parents and their home in a fire. They are left with an enormous fortune that will go to the eldest Baudelaire, Violet, when she comes of age. Unfortunately, as the title notes, they are adopted by a "distant relative" and failed actor, Count Olaf. He plots to claim their fortune by marrying Violet, who is only 14 at the time. Luckily his scheme falls apart, and for the rest of the series, the Baudelaires escape from home to home with Count Olaf never too far behind.
It seems that adults just don't have their sh*t together. At least, not as much as the children do.
While each book and episode follows a new set of characters and adventures, something that stays consistent, aside from Olaf's treachery, is the lack of help the Baudelaires receive from the adults in their lives. While some guardians are friendlier than others, the Baudelaires are hardly ever taken seriously by adults, forcing the children to take matters into their own hands. Whether it's yet another guardian falling for Olaf's many disguises, or Mr. Poe, the banker who arranges the orphans' many failed adoptions, it seems that adults just don't have their sh*t together. At least, not as much as the children do.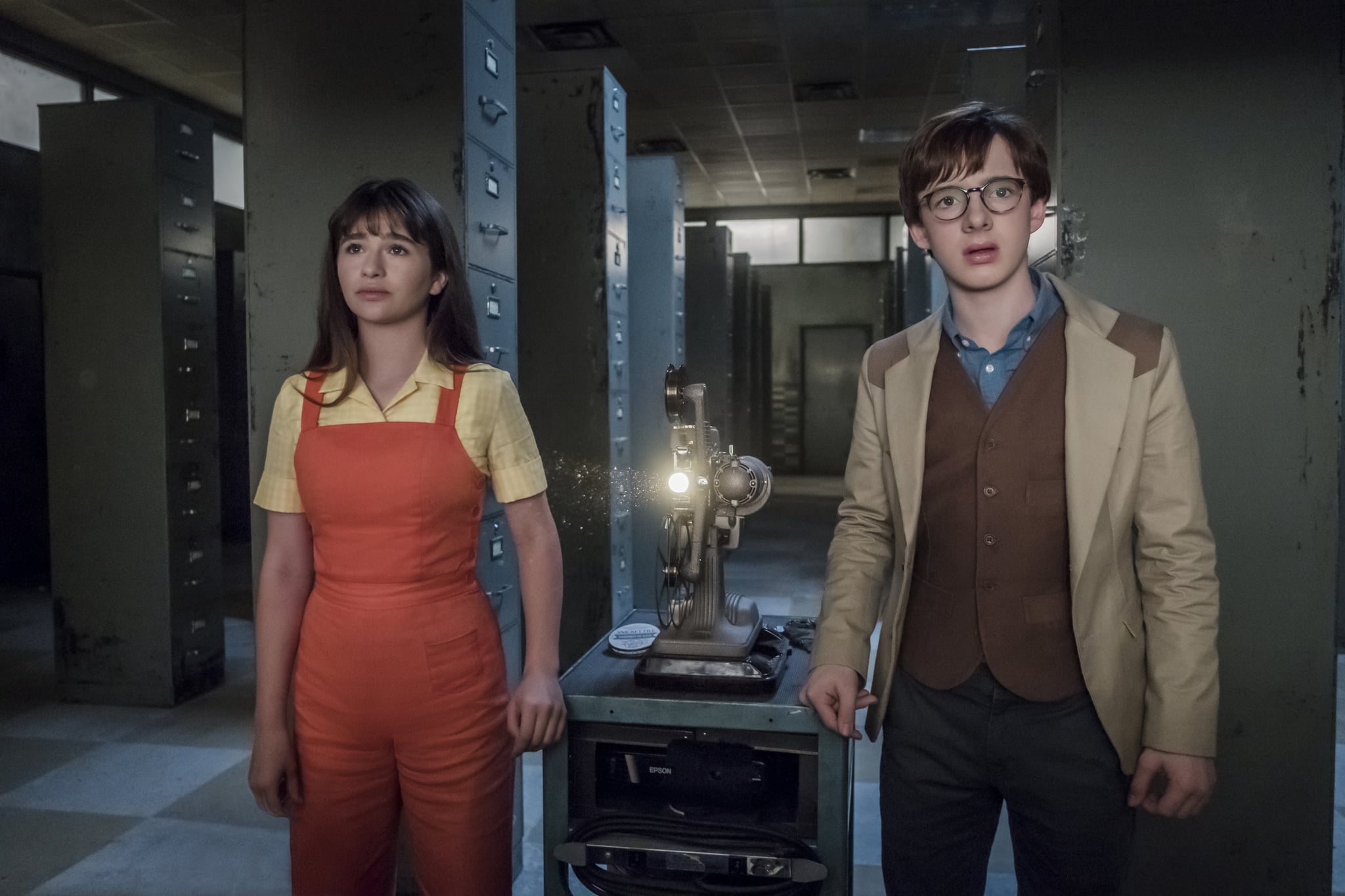 The three children in question, while young (Sunny is the youngest and only a toddler), always seem to find themselves in absurd, sometimes deadly, situations. They're forced to switch into survival mode at the drop of a hat. Their courage and savviness bears close resemblance to the bravery and outspokenness we've seen coming from today's younger generation. From the student survivors of the Parkland, FL, shooting, who in March organised the nation-wide March For Our Lives protest against gun violence, to young entrepreneurs inventing new ways to give back to their communities, today's younger generation is making the best out of pretty grim situations. It's hard to watch them and not feel a spark of hope.
At the forefront of this diligence are younger people.
Today's political climate is bringing out the fighter in many of us. We are in a moment of constant calls to action, whether it's signing a petition, keeping track of America's constant beef with North Korea, or educating ourselves on our candidates (yes, even for the smaller elections). At the forefront of this diligence are younger people like the Baudelaires who aspire to make change, whether that's changing their luck (the Baudelaires are having trouble with this, but give them a break!) or changing the way older generations govern institutions.
This is best exemplified in the first episode of season two, after the Baudelaires are enrolled into Prufrock Preparatory Boarding School. The three siblings (played by Malina Weissman, Louis Hynes, and Presley Smith) are sent to live in a shack instead of the dorms like the other students at the school simply because they do not have a parent or guardian who can sign a permission slip. When Violet asks the school's vice principal Nero why he can't change the rules so that everyone can live in the dormitories, Nero simply says, "I don't want to."

Though Nero's dismissal of Violet's suggestion is similar to the way some people might brush off ideas coming from someone younger than them, it's only fair to recognise the bravery it must've taken for the Baudelaires to push back, especially given their track record for adults not listening to them. It's this boldness that still inspires me as a 27-year-old, and the reason I recommend anyone, no matter how old they are, read the books.
While everyone interprets art differently, I'm pretty sure anyone new to the Baudelaires' story will be able to grasp Snicket's message: children are just as, if not more, powerful than adults, especially when it comes to integrity and making good in the world. The Baudelaires might not always have a positive outlook on their future, but I, for one, am hopeful that our next generation of creative minds will make the world a better place. Because of them, and because of young characters like the ones in A Series of Unfortunate Events, I feel a little more fortunate.