Everything We Know So Far About ITV's Belgravia Series
If You Still Miss Sanditon, Get Excited For ITV's Belgravia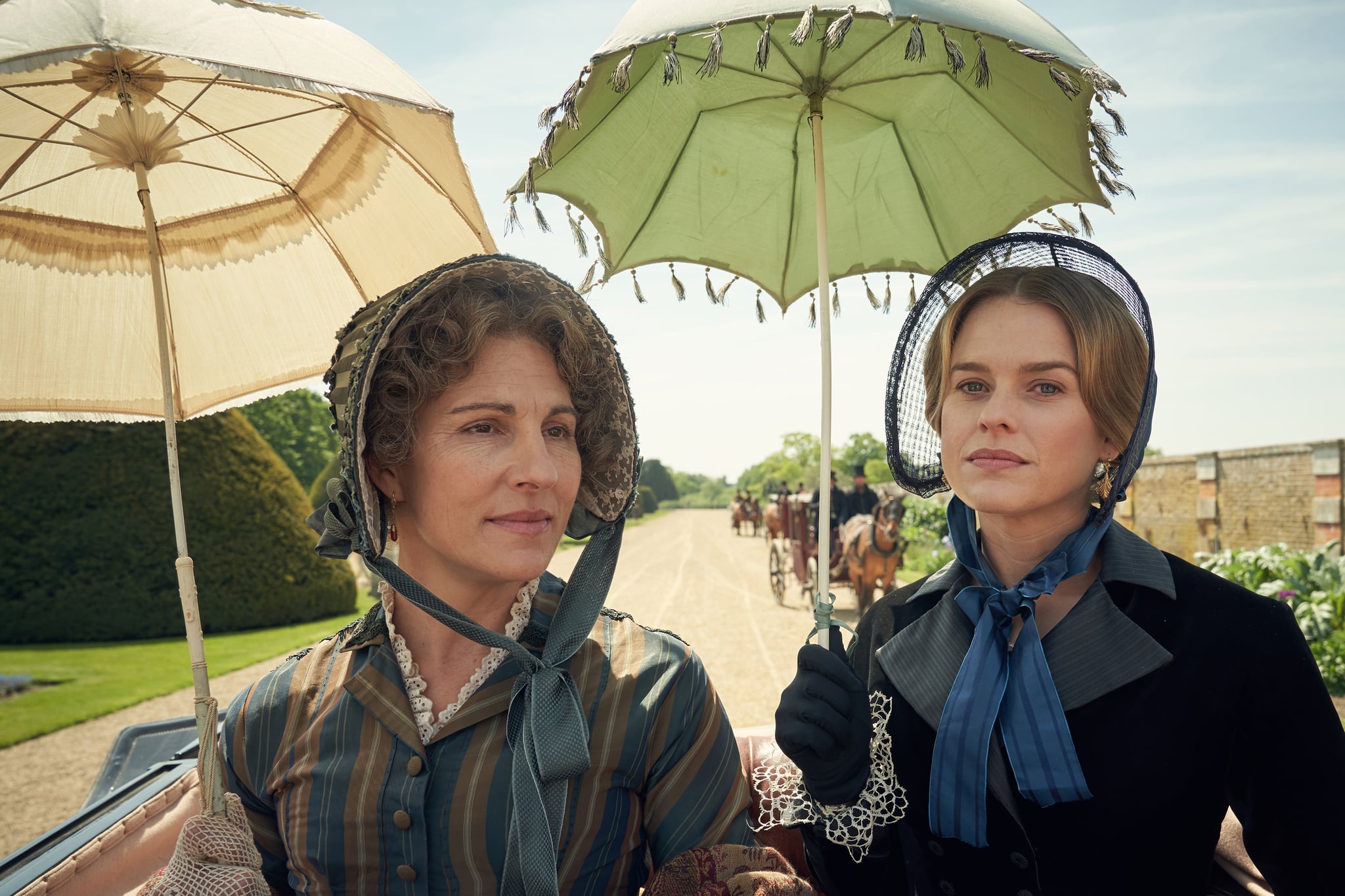 With a second season of Sanditon looking unlikely, we're desperate to find another period drama to fill the void, and luckily, ITV has delivered. Julian Fellowes has reunited with the team behind Downton Abbey to bring a new show to our screens this year. Belgravia is set in the 19th century, and exposes the lies and secrets of the upper echelon of London society. As well as filming at Victorian locations in the English capital, scenes were also shot on location in Bath, Edinburgh, Northumberland, and the home counties. We can expect corsets, bonnets, dishonour — all the usual trappings of the best British period dramas. Here's everything we know so far:
What is Belgravia all about?
The events that took place at the Duchess of Richmond's legendary ball in 1815 — which turned out to be the eve of the Battle of Waterloo — have consequences that are felt fully decades later. We get to watch as the Trenchard family's secrets unravel in London's fine society in the 1840s.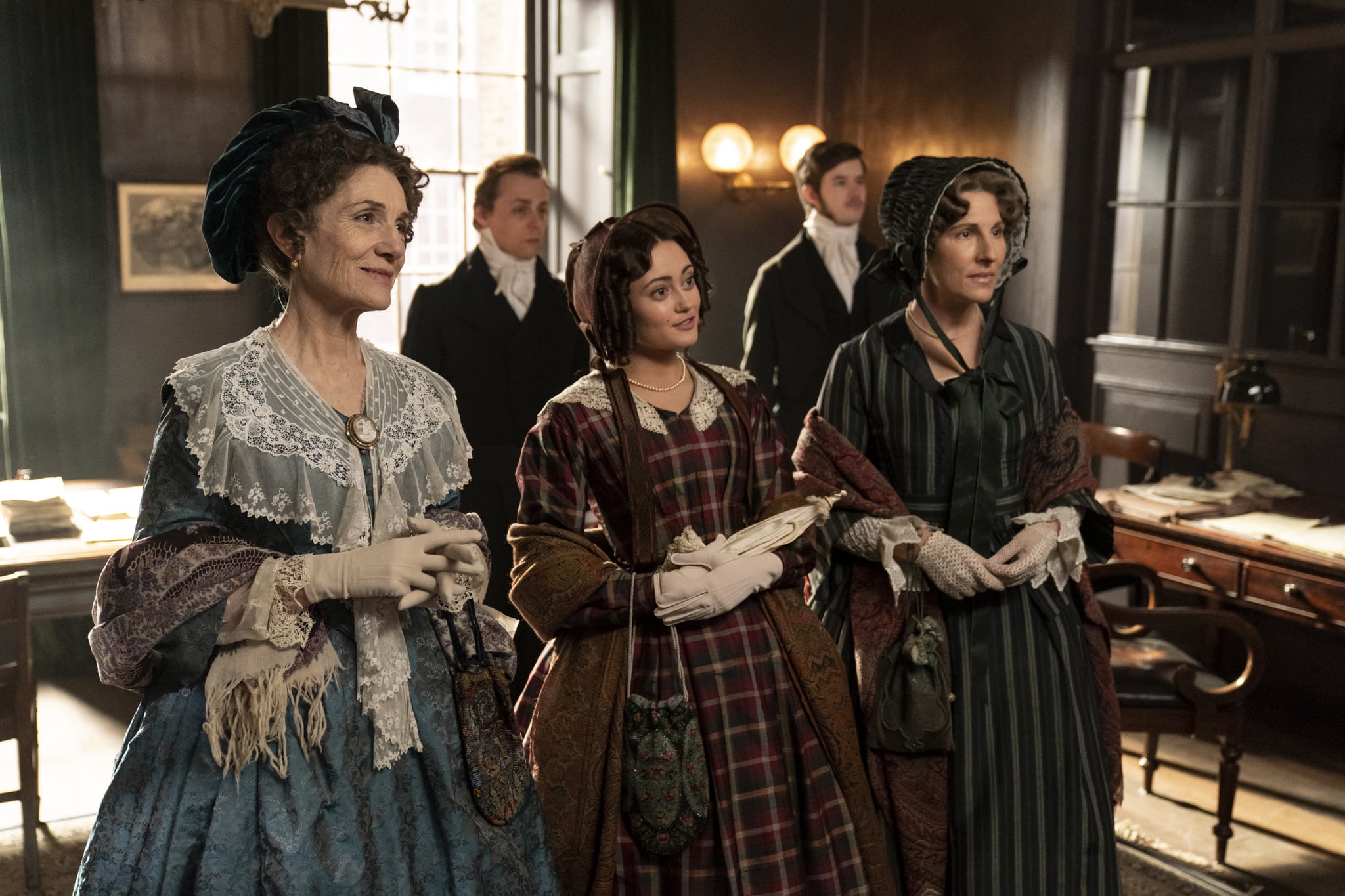 Who's in the Belgravia cast?
Tamsin Greig, of Black Books, Episodes, and Green Wing fame, plays Anne Trenchard. James Trenchard is played by Philip Glenister, who period-drama fans will know from Cranford. Alice Eve plays Susan Trenchard — you might know her from Black Mirror's "Nosedive" episode, Netflix's Iron Fist, Entourage, or Starter For 10.
There's also Law & Order: UK's Harriet Walter (Lady Prudence Shackleton in Downton Abbey and Clementine Churchill in The Crown) as Caroline the Countess of Brockenhurst; Tom Wilkinson (Benjamin Franklin in John Adams); and Tara Fitzgerald (Selyse Baratheon in Game of Thrones).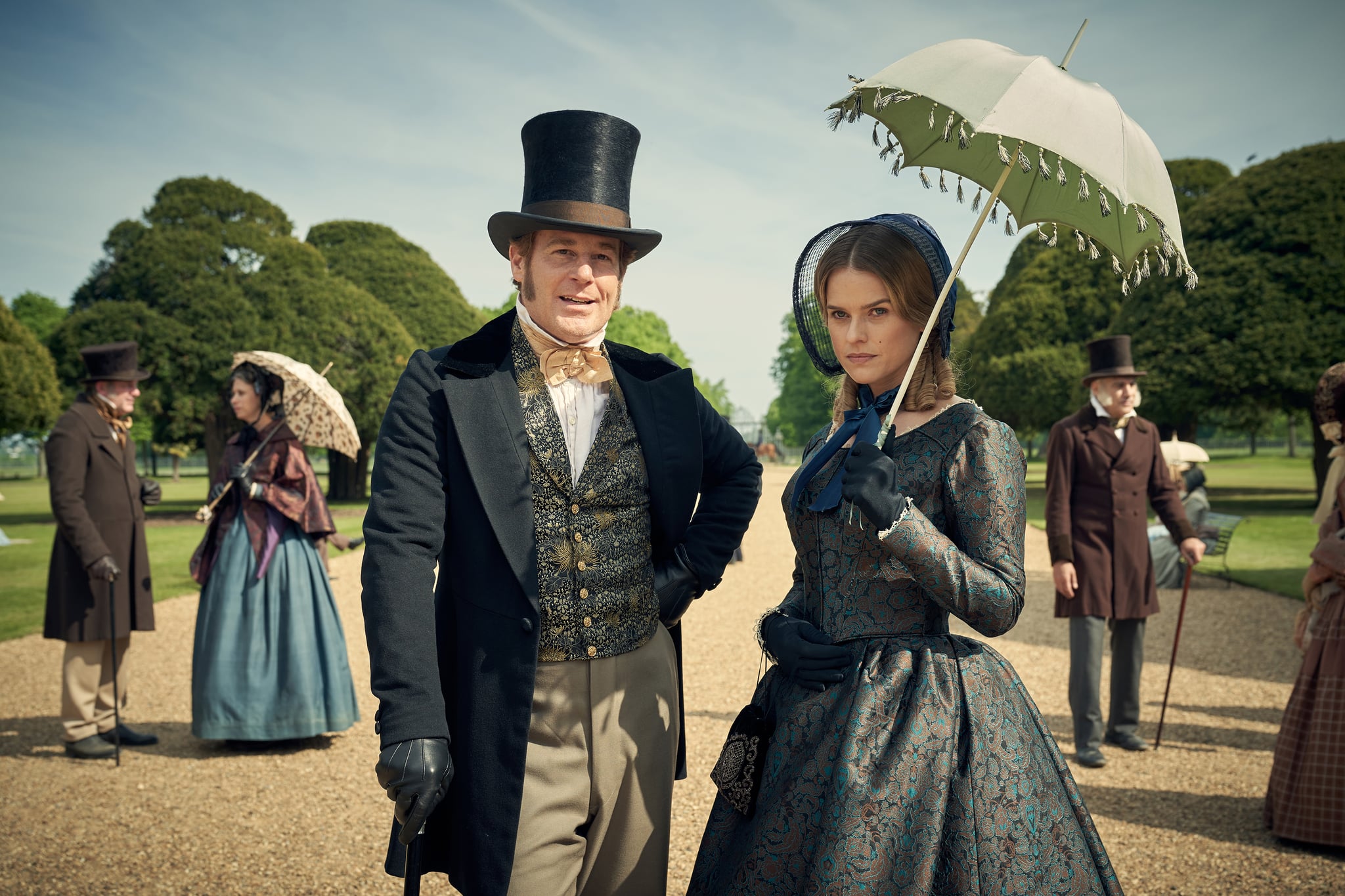 How many episodes are there in Belgravia?
It's a six-part series, which is two fewer than Sanditon had.
When will Belgravia air on TV?
The drama completed filming in 2019, with an air date of 2020, which is the only official information we have so far. Given that filming began in April, we can't imagine they'll hold it back for too long.
Is there a trailer?
Indeed there is. We hear that the Trenchards' "life of lies" has returned to "haunt" them in the first official ITV trailer:
Over in the US, Belgravia will air on EPIX, and they've given an even greater insight:
The past will change everything.

Immerse yourself in the secrets and scandals of 19th century London's high society. #Belgravia is coming to @EPIXHD in 2020. pic.twitter.com/vvXNR62faB

— Belgravia On EPIX (@BelgraviaOnEPIX) October 23, 2019