The Best Hip-Hop Documentaries
13 Hip-Hop Documentaries That Trace the Culture's History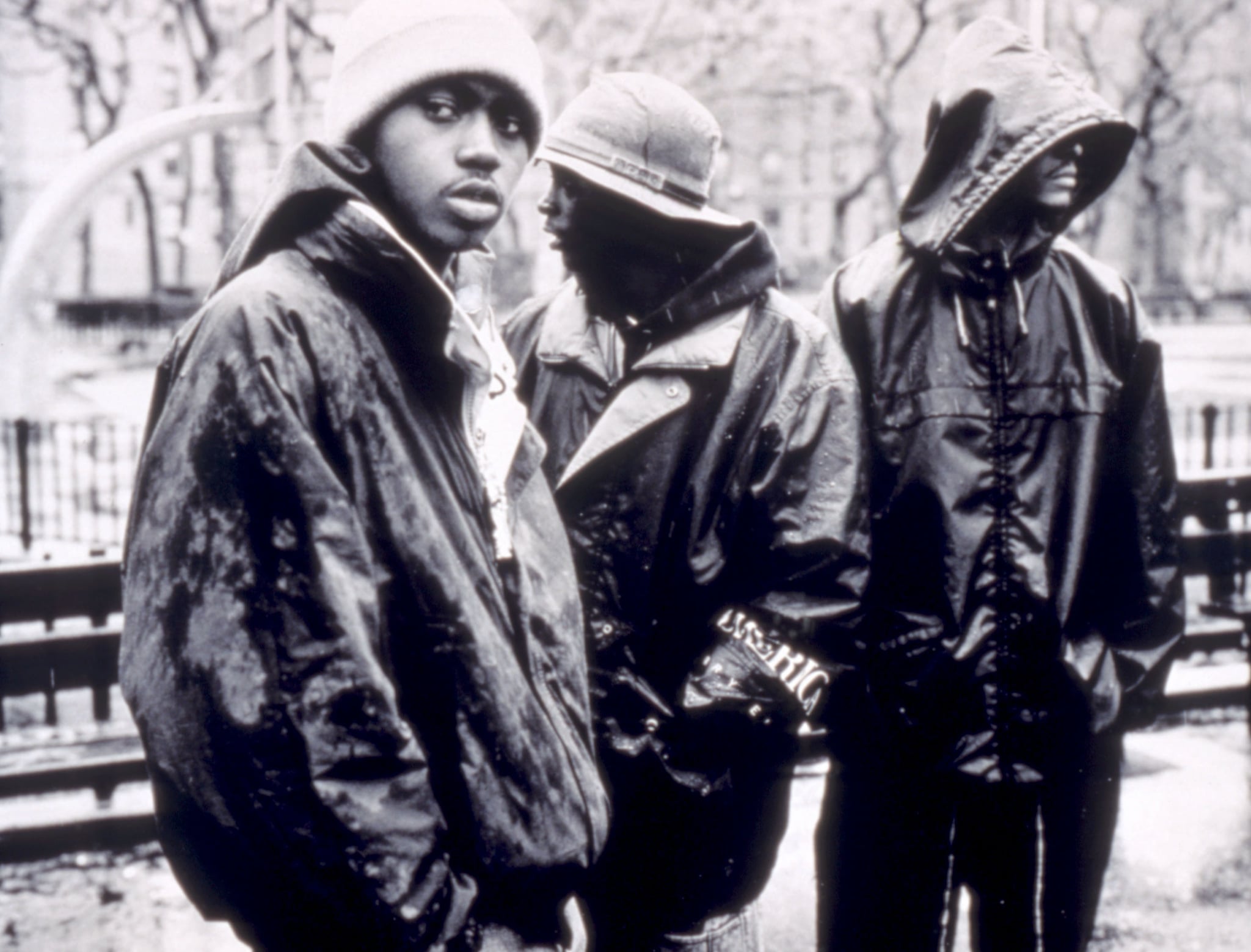 Image Source: Everett Collection
Hip-hop has transformed music, and the world at large, since it was conceived 50 years ago. In a relatively short time, it's made a massive impact on every aspect of pop culture — and fortunately, there are a lot of great documentaries that chronicle the unforgettable, twists, turns, and triumphs that made hip-hop what it is today.
Many of these documentaries offer fascinating insights into hip-hop's exponential growth, such as 1995's "The Show" and 2016's "Hip-Hop Evolution," which both examine exactly how the genre became a worldwide, multibillion-dollar industry. Some of them also focus on individual artists, like 2003's "Tupac: Resurrection," a documentary narrated entirely by Tupac Shakur himself. Others focus on specific music scenes, like Ava DuVernay's "This Is the Life," which centres Los Angeles's alternative rap scene in the 1990s, while others delve into the technical aspects of hip-hop and rap, like Ice-T's "Something From Nothing: The Art of Rap."
Few and far between are documentaries that centre on women in hip-hop, though DuVernay's "My Mic Sounds Nice: A Truth About Women and Hip-Hop" does a comprehensive job at telling women's stories. Netflix also released a documentary about women in hip-hop called "Ladies First," which premiered on Aug. 9. Featuring interviews with female hip-hop icons like Queen Latifah, MC Sha-Rock, MC Lyte, Da Brat, and Monie Love, Rah Digga, Latto, and Saweetie, it's poised to hopefully add more scope to that conversation.
Ultimately, each of these documentaries is an eye-opening time capsule and a window into hip-hop's origins and enduring power. Ahead, check out some of the best hip-hop documentaries out there.
Best Documentaries About the History of Hip-Hop
"Style Wars"
Released in 1983, "Style Wars" — called the "defining documentary of early hip-hop culture" by Pitchfork in 2020 — follows hip-hop from its earliest years to its growth in the 1970s and '80s. Graffiti is its primary focus, but it also delves into b-boying and rapping. Additionally, it includes a variety of graffiti writers' views on the art form and on New York City's then-mayor, Ed Koch, among other topics. Ultimately, it makes a case for graffiti as an art form, and also serves as a visual and sonic chronicle of hip-hop's rise across mediums.
Watch "Style Wars" on Amazon Prime Video.
"Big Fun in the Big Town"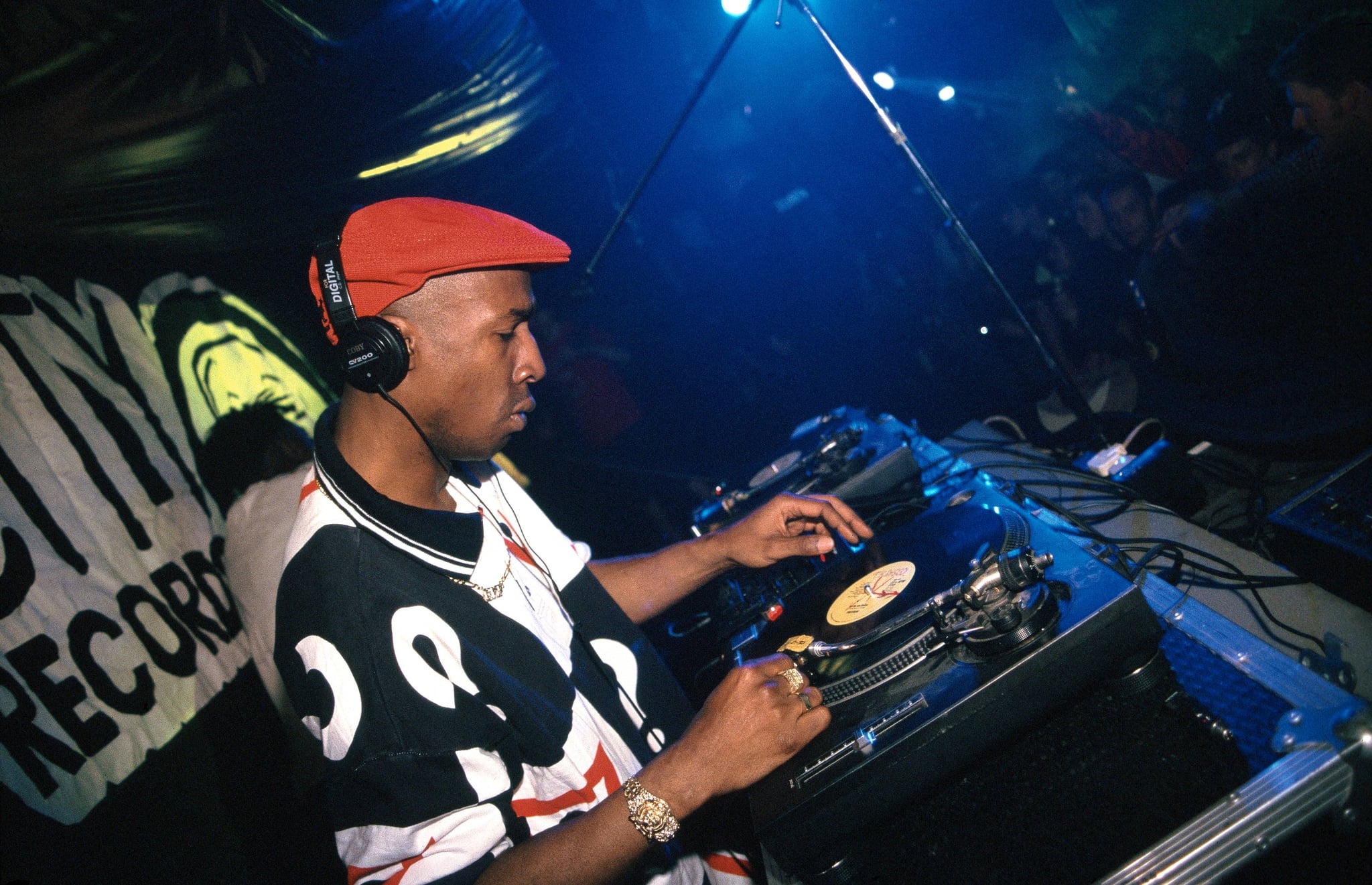 Image Source: Getty / Simon King
This two-part 1986 documentary follows a Belgian TV presenter named Marcel Vanthilt as he travels to New York to learn about hip-hop and Iggy Pop and the Stooges — though the hip-hop segment has definitely withstood the test of time far better than the Iggy Pop section. During his eight days in New York, Vanthilt learns about how rap provided elementary schoolers with a cathartic outlet, and he interviews stars like a young LL Cool J as well as early pioneers like Grandmaster Flash, Biz Markie, MC Shan, Mr. Magic, Schoolly D, and The Last Poets. It's an irreplaceable document that chronicles a critical moment in time for hip-hop.
"This Is the Life"
"This Is the Life" is a documentary by acclaimed filmmaker DuVernay. Released in 2008, it explores Los Angeles's alternative hip-hop movement, which rose to prominence in the 1990s and circled around the city's Good Life Cafe. It features interviews with many prominent members of the scene — and it's made all the more true-to-life by the fact that DuVernay was an emcee herself at the time, performing with the group Figures of Speech.
Watch "This Is the Life" on Netflix.
"Beef"
Peter Spirer's "Beef" explores the history of feuds across hip-hop, focusing on the competitive spirit that has been a facet of the culture since its early days — which can sometimes evolve into genuine bad blood. Focusing on fallouts between 50 Cent and Murder Inc Records, JAY-Z and Nas, Tupac and The Notorious B.I.G., and many more, it features interviews with major hip-hop stars as well as performances that can only be seen in the film.
"Rhyme & Reason"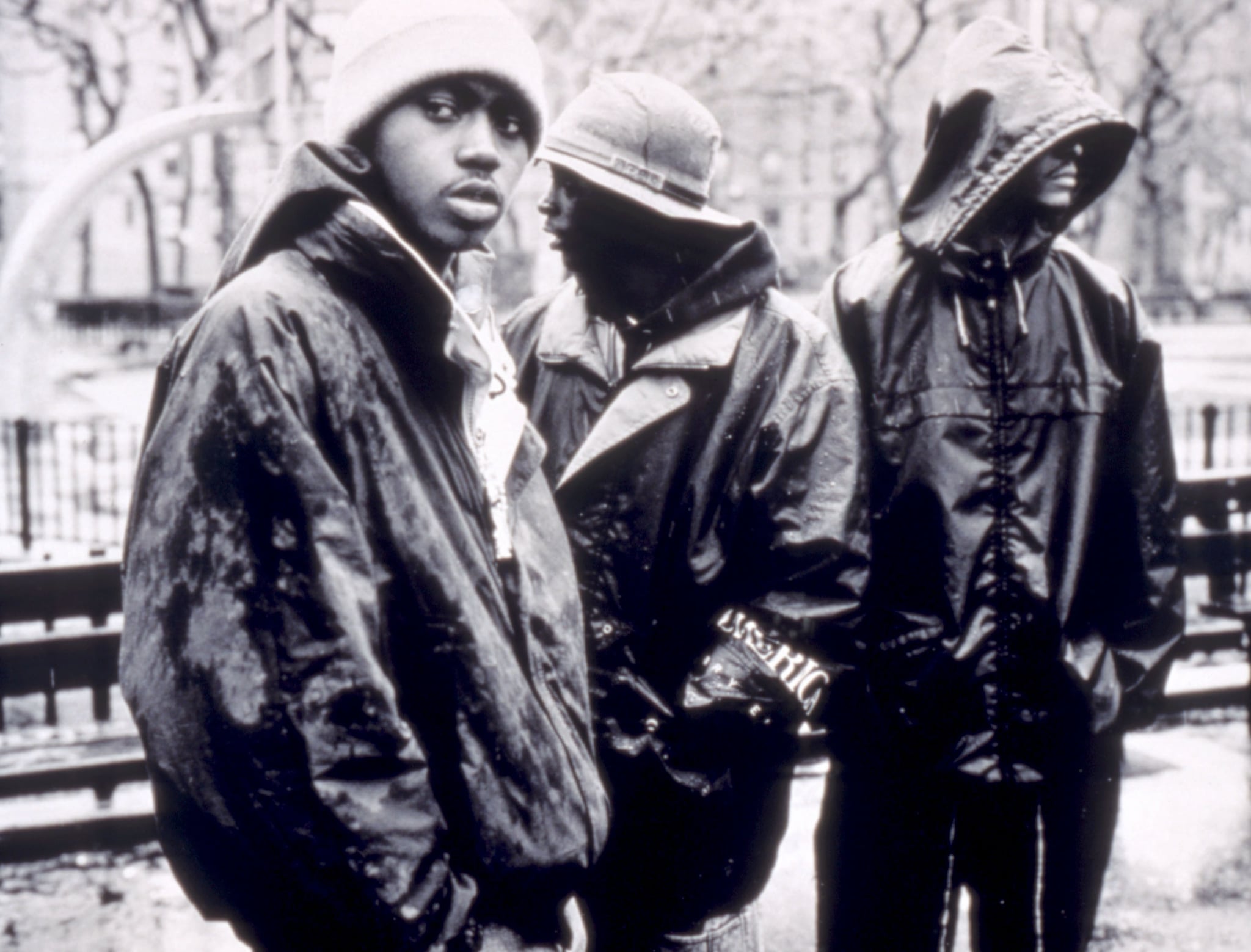 Image Source: Everett Collection
Directed by "Beef"'s Spirer, "Rhyme & Reason" interrogates hip-hop's popularity and explores how the culture exploded into a multi-billion-dollar industry. Featuring interviews with over 80 artists including Ice-T, Dr. Dre, Wu-Tang Clan, Tupac, and The Notorious B.I.G., it's a priceless artifact and an encapsulation of hip-hop's ascendancy, straight from the artists who made it into a global phenomenon.
Watch "Rhyme and Reason" on Apple TV+.
"Hip-Hop Evolution"
Hosted by emcee and journalist Shad Kabango, this 2016 docuseries starts out by exploring hip-hop's origins, beginning with pioneering legends like Afrika Bambaataa and Grandmaster Flash. From there, it chronicles the parties, performances, and legendary artists who made hip-hop larger than life. Across four seasons, it traces hip-hop from its inception to the present day, and later seasons contrast the East Coast and West Coast hip-hop scenes, trace the rise of Southern rap, and more.
Watch "Hip-Hop Evolution" on Netflix.
"My Mic Sounds Nice: A Truth About Women And Hip-Hop"
Also directed by DuVernay, this 2010 documentary takes a look at women's experiences in hip-hop from the 1980s to the 2010s. Focusing on the rise of the culture's major female stars, it features interviews with Trina, Salt-N-Pepa, Lil' Mama, Roxanne Shanté, Missy Elliott, and more. It explores themes like misogyny and sexualization and also includes some male stars like Questlove and Swizz Beatz, who offer their thoughts on why female hip-hop stars are so far outnumbered by men.
Best Documentaries About Individual Hip-Hop Artists
"Nas: Time Is Illmatic"
This 2010 documentary traces the creation of Nas's 1994 debut LP, "Illmatic." It features interviews with Nas as well as his family members and collaborators, and premiered on the 20th anniversary of the album's release. Chronicling Nas's upbringing in Queens, NY, and his journey to stardom, it's also received praise for its portrayal of the East Coast hip-hop scene.
Watch "Nas: Time Is Illmatic" on the Roku Channel.
"Tupac: Resurrection"
Image Source: Everett Collection
Released in 2003, this documentary features narration by Tupac Shakur himself. After Tupac's death in 1996, his mother, Afeni, contacted producer Preston Holmes, whom she had known since her work with the Black Panther Party in the 1970s, and asked him to work with her on a documentary about her son's life, per the Los Angeles Times. Together, they sifted through a vast reservoir of interviews, films, and recordings Tupac had made over the years in order to craft the narration. Made more moving by his mom's involvement and the use of his voice, "Tupac: Resurrection" explores Tupac's early days and the struggles, spirituality, violence, and music that defined his life. "This is my story," Tupac says during the documentary, "and my story is about ambition, violence, redemption and love."
"Wu: The Story of the Wu-Tang Clan"
This documentary follows the rise of the legendary nine-person rap group, beginning with their formation in Staten Island, NY, in 1993. Released in 2007, it follows the group across their ascendancy to superstardom, their fall, and their rebirth.
Watch "Wu: The Story of the Wu-Tang Clan" on Amazon Prime Video.
"Something From Nothing: The Art of Rap"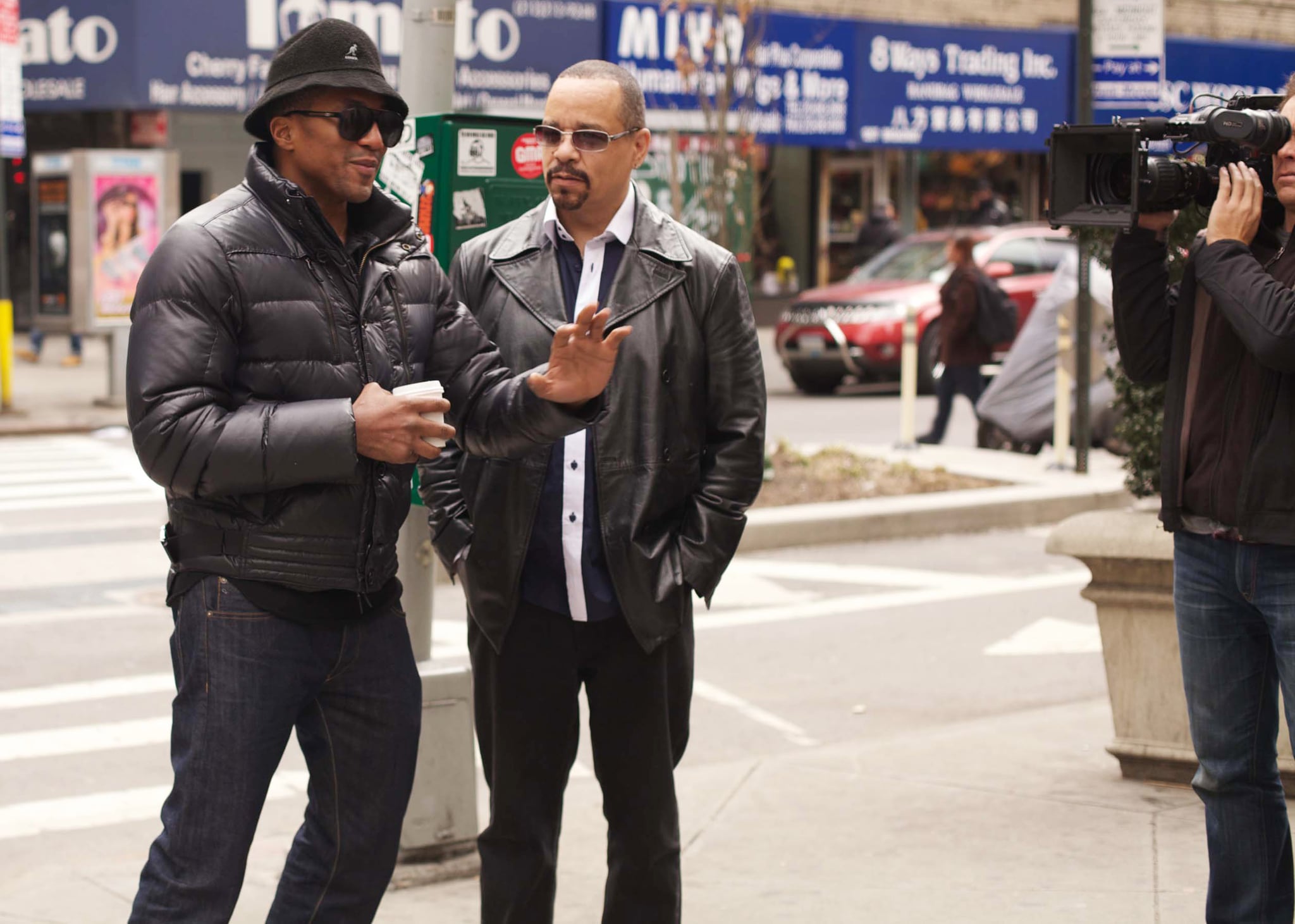 Ice-T made his directorial debut with this 2012 documentary, which dives deep into the technical intricacies of rap. It follows Ice-T as he travels across the country, meeting with legends like Afrika Bambaata, Grandmaster Flash, Nas, Mos Def (now Yasiin Bey), Eminem, Chuck D, Run-DMC, Dr. Dre, Ice Cube, and Snoop Dogg and picking their brains about their techniques and inspirations.
Watch "Something From Nothing: The Art of Rap" on Peacock.
"Fade to Black"
This 2004 documentary tells the story of what was supposed to be JAY-Z's last performance. In 2003, the star announced he was retiring from music and performed a farewell show at Madison Square Garden, and this film the explores the thought process that led to that decision while also providing new insights about his career. In addition to the Madison Square Garden show, it also revolves around the creation of his 2003 LP "The Black Album," and features Mary J. Blige, Missy Elliot, Beyoncé, and more.
"Beats, Rhymes & Life: The Travels of A Tribe Called Quest"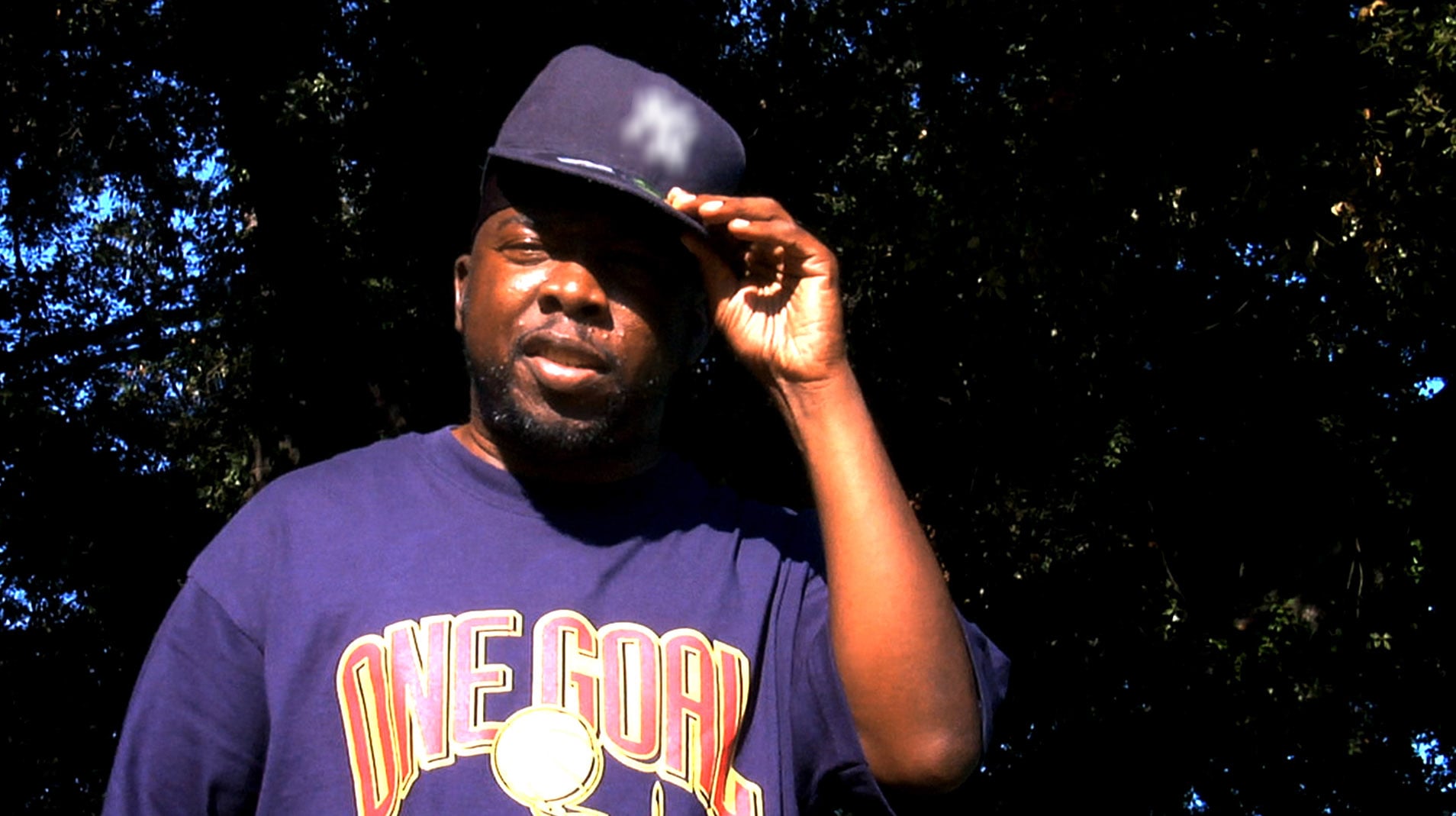 Legendary hip-hop group A Tribe Called Quest is the focus of this 2011 documentary, which follows the group's rise and explores the events that led to their split. Diving deep into on interpersonal conflicts that drove the group apart, the movie also pays tribute to the group's iconic legacy and the love for music they share.
Watch "Beats, Rhymes & Life: The Travels of A Tribe Called Quest" on Apple TV+.