What Is That Song From Black Mirror?
Yes, the Same 1960s Song Is Used in Multiple Seasons of "Black Mirror"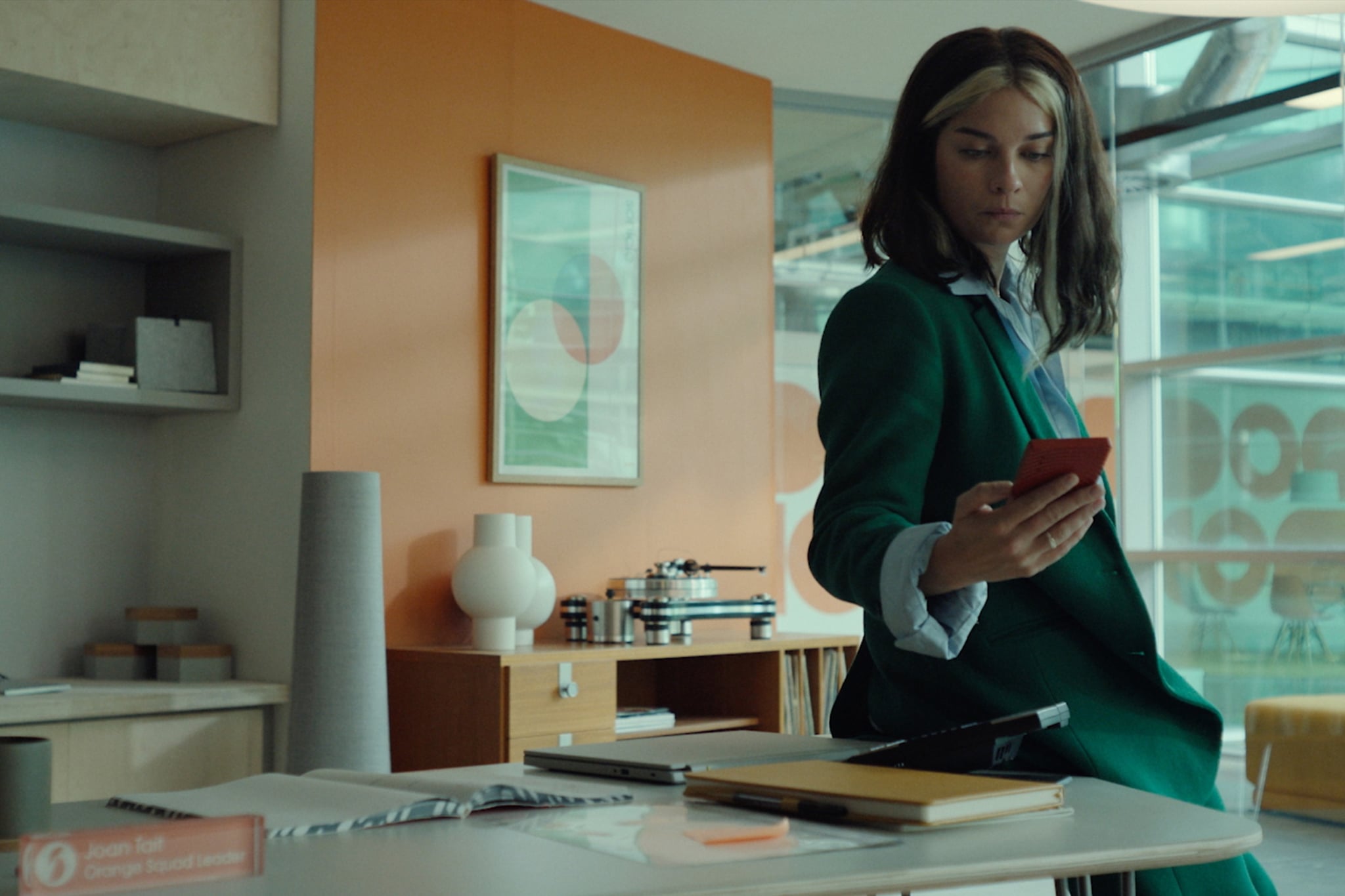 Just a few minutes into the first episode of season six of "Black Mirror," titled "Joan Is Awful," the titular character — played by Annie Murphy — walks into a bar to meet her ex-boyfriend. Softly in the background, music plays, the singer crooning, "You can blame me, try to shame me." The song isn't really important to the scene, or even the overall episode plot, but eagle-eared fans of the long-running technology-is-terrifying series from Charlie Brooker certainly may recognise it.
The track in question is a 1964 song performed by Irma Thomas, originally written by Jeannie Seely and Randy Newman (of "Toy Story"–tune fame) and called "Anyone Who Knows What Love Is (Will Understand)." It is also a favourite of the "Black Mirror" team: "Joan Is Awful" is the sixth episode of the series that the song has appeared in — it pops up once a season.
Viewers first heard it in season one's "Fifteen Million Merits" when Abi (Jessica Brown Findlay) sings it in the bathroom, setting off the chain of events that leads to the episode's climax. It's next used in the special episode "White Christmas," and then in season three's "Men Against Fire." We hear it again in "Crocodile" from season four and in season five's Miley Cyrus–helmed episode, "Rachel, Jack and Ashley Too."
It's not just coincidence. In a 2018 interview with The Wrap, Brooker said the song was originally picked for "Fifteen Million Merits" because "it has the sound of a timeless haunting classic, yet wouldn't be familiar to most viewers." Co-showrunner Annabel Jones explained that its frequent use after that was Brooker's way "of nesting all the episodes together in an artistic universe of sorts." Jones also confirmed that the song is really just "an Easter egg."
Jones said in the interview, "I think it's something we just love and find very emotive. And it's something that's really worked for us as a motif. And so if we can bring it back in and it adds to the overall sense of the universe or connection between some of the things that we're talking about, then that's great. But it is a lovely piece of music."
Brooker isn't the only one in film and TV to recognise the track's potential. It has appeared in "Dead to Me," as well, and was used in a trailer for "Jurassic World: Fallen Kingdom."
Keep scrolling to listen to the track.