Cobra Kai: When Is Season 3 Coming Out?
We Have at Least Some Idea of When Cobra Kai Season 3 Will Come Out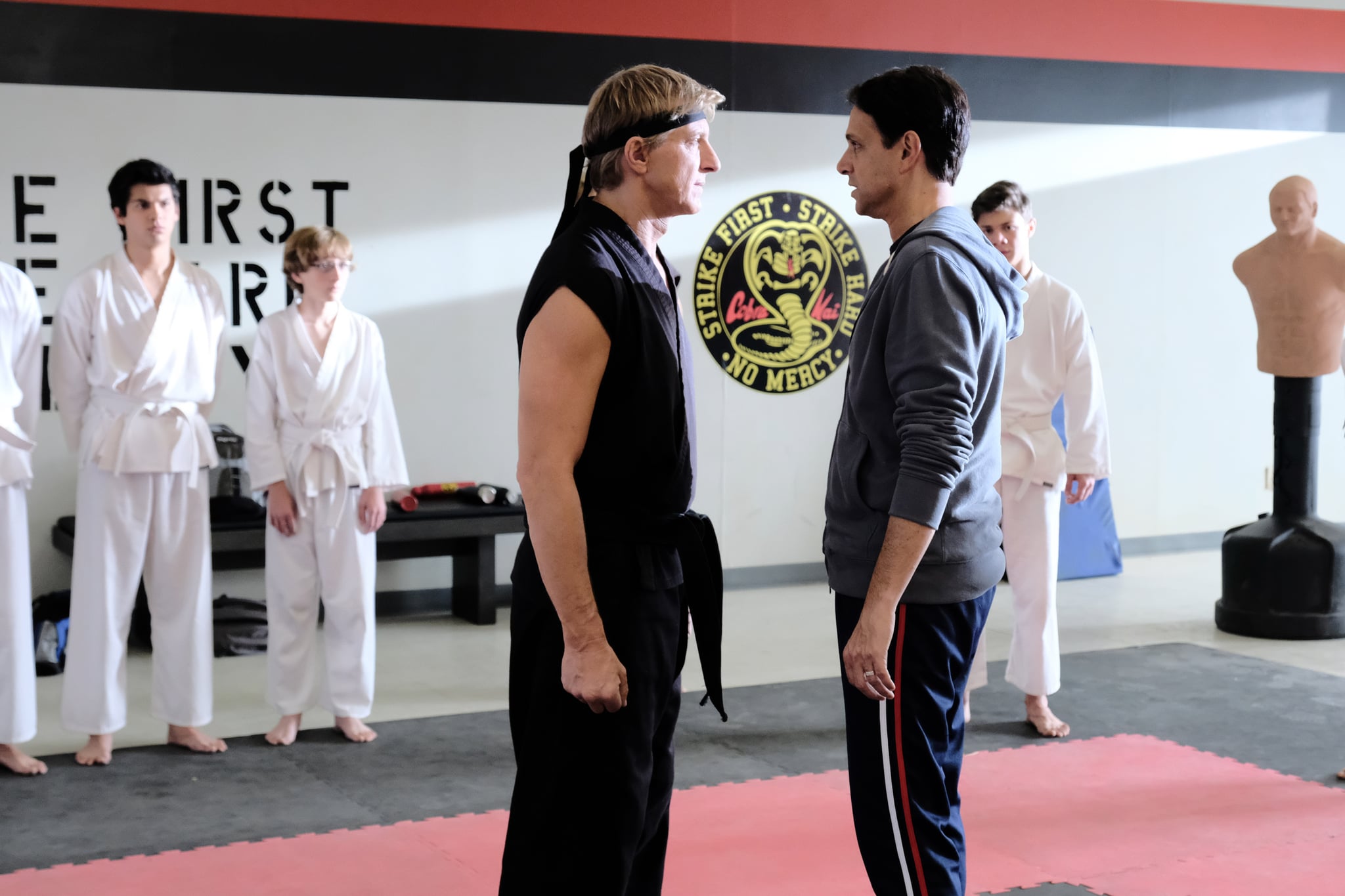 If you're already looking forward to season three of Cobra Kai, we finally have news about when it will come out! It's been over a year since the last season arrived, although the show did just make its Netflix debut this August, and it will still be a little bit longer before the new season makes an appearance. While we don't have an exact date yet, we've at least got a range!
Cocreator Jon Hurwitz gave us confirmation via Twitter that Cobra Kai season three is ready to go, and that it's set for a release date sometime next year. "Filmed. Edited. Ready to go. Look out for it on @netflix in 2021," Hurwitz tweeted in response to a fan (actually, one of the higher-ups at Marvel!) hoping that the next season was already on its way. Unlike the first two seasons, the third season will be a Netflix exclusive: the first two seasons started out on YouTube Red in 2018 and 2019 before being picked up by Netflix in August 2020, but season three will be on Netflix from the very start.
Other than that vague "2021," however, we don't actually know exactly when Cobra Kai will start streaming its third season. Going by Hurwitz's tweet, the season is completely done on the production side, presumably able to finish before it could be affected by the industry-wide shutdowns due to the COVID-19 pandemic. That apparently includes both the filming process itself and post-production, so in theory, season three can debut as early or as late as Netflix wants it to — it just depends when the streaming platform wants to fit it into its schedule.
Cobra Kai is one of several "sequel" revival TV shows that have come out in the past several years, picking up the story of The Karate Kid. It follows Johnny Lawrence and Daniel LaRusso — played again by William Zabka and Ralph Macchio — decades after their youthful rivalry, as both of them struggle with their family and professional lives. The show also stars Courtney Henggeler as Amanda LaRusso, Xolo Maridueña as Miguel Diaz, Tanner Buchanan as Robby Keene, Mary Mouser as Samantha LaRusso, and Martin Kove as John Kreese. The first two seasons are available in their entirety to watch on Netflix, so you can be completely caught up when the third season arrives next year!