Da'Vine Joy Randolph and Jane Adams on The Idol
Da'Vine Joy Randolph Says "The Idol" Is About "Female Empowerment at the Core"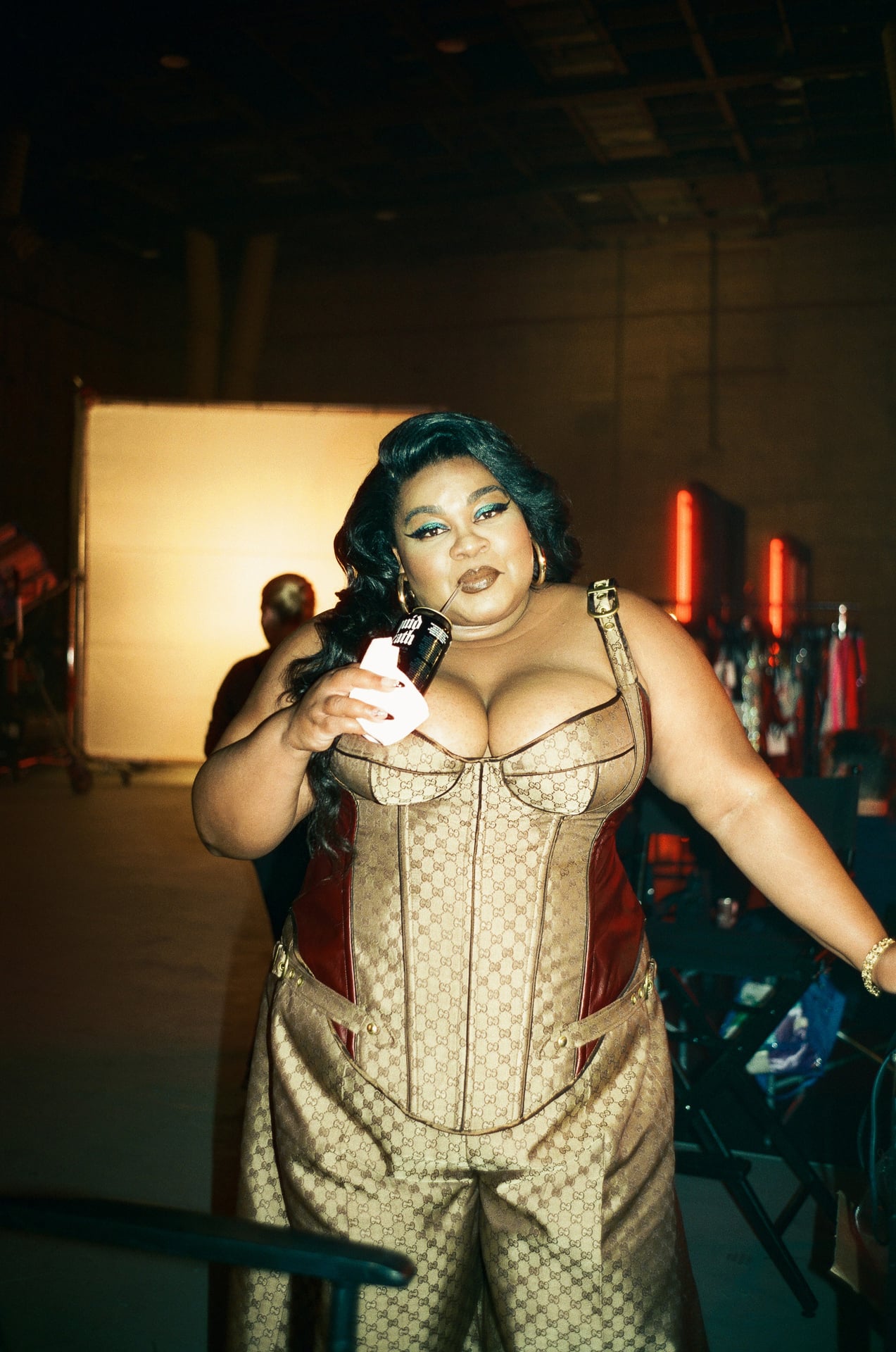 "The Idol" has yet to officially premiere, but the show has already garnered a lot of attention since it was first announced in 2021. From the minds of Sam Levinson, Abel "The Weeknd" Tesfaye, and Reza Fahim, the HBO series tells the Hollywood-inspired story of Jocelyn (Lily-Rose Depp), a pop star who's determined to make her comeback after a nervous breakdown derailed her last tour. Her passion for music is reignited during a chance encounter with Tedros (Tesfaye), a sleazy nightclub owner who's also secretly the leader of an underground cult.
"'The Idol' is an authentic, fly-on-the-wall, observational, almost reality-show-esque look into the behind the scenes of what it takes for a talent to fulfil their dreams and how many people and things can come in the way," star Da'Vine Joy Randolph tells POPSUGAR. "You see this kind of unorthodox, dysfunctional family of her team that is trying to make her dreams happen, and there are successes and losses."
Randolph plays Destiny, one of Jocelyn's two managers, along with Hank Azaria, who portrays Chaim. Destiny serves as a sounding board for Jocelyn in both her career and personal life, especially in situations where people are only looking out for themselves. "She wants her to be happy, and I think at the same time, Destiny's trying to find for herself what is the thing that is also going to make her happy. Because I do think that she's in a situation where, quite honestly, she could probably do everybody's job," Randolph says. "But she really has a true love for [Jocelyn] and pure intentions."
Randolph adds, "While [Chaim] takes a more old-school approach, being that [Jocelyn is] younger and a female, [Destiny] brings in that other perspective, and it's a wild ride and tons of fun. I think people are really gonna enjoy it."
Another significant person in Jocelyn's life is Nikki (Jane Adams), a ruthless record-label executive who has worked with the star for years but puts the singer's business first and foremost. Of her character, Adams says, "Nikki's a businesswoman, and she wants Jocelyn to succeed. And if Jocelyn is being self-destructive, all bets are off because, as close as they might have been at times in their life, business is business."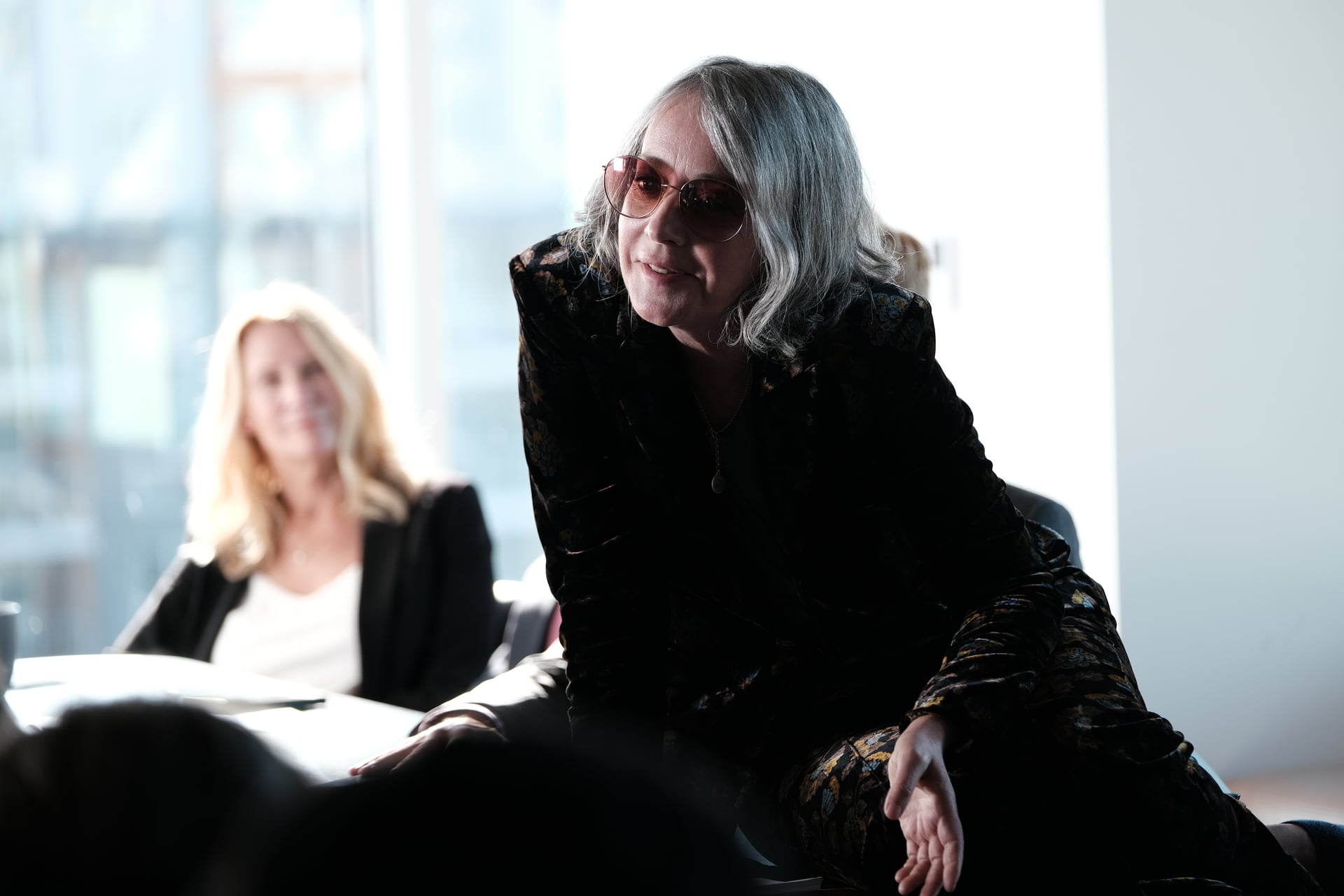 While Tesfaye is arguably one of the biggest musicians currently in the industry, "The Idol" marks the four-time Grammy winner's primetime TV debut, an opportunity he did not take lightly, according to his costars. "It was so amazing and a great honour," Randolph says of working with Tesfaye. "He's accomplished so much as a musician. To see him come in this space with that same level of integrity and focus, it was just really moving and encourageing. He's very, very bright and very willing to ultimately risk — obviously, the risk paid off, but imagine to be that successful and have that formidable of a career, and then in the midst of it, switch gears and go in a completely different direction."
Adams also says she "loved working with him," calling Tesfaye "a joy." She adds, "He's got his thing going, and he knows exactly what he's about. I just think he's a really good actor."
""We filmed at [Abel Tesfaye's] house, for goodness sake, so I think that really speaks to the dedication and the passion that he has."
In fact, Tesfaye was so committed to the show that he even opened up his personal Bel Air, Los Angeles, home to filming. "We filmed at his house, for goodness sake, so I think that really speaks to the dedication and the passion that he has," Randolph notes.
For a show that hasn't even premiered yet, "The Idol" has been plagued by an influx of drama. After director Amy Seimetz exited the project and Levinson replaced her, a Rolling Stone exposé, published in March, detailed allegations of a hostile workplace environment, though Levinson, A24, and HBO have denied the claims. Early reviews, particularly from this year's Cannes Film Festival, have also criticized the show for its sexually explicit subject matter, with some publications saying it degrades its central female character, played by Depp.
Randolph, however, believes the opposite and says the show is all about "female empowerment at the core and a woman's choice." Referencing a music-video scene in the show, she explains, "I kind of lean into it during the music video — the way that a woman can walk into a room and have complete control without even saying a word. Using the fullness of femininity and feminine power to create makes me think of Beyoncé, right? I don't know many men who could do that. So I think that's going to be the surprising and amazing thing to see — true feminine power."
Adams also has nothing but good things to say about the series. She adds, "Here's somebody just telling a story, and they don't care what people think or what is the right word or theme. It just is what it is." Adams says she ultimately hopes "The Idol" "will help embolden [viewers] to go into their life the next day after they see it and make bolder choices and not care so much and have some more fun."
As of now, Randolph says there have been "no official talks" of a second season, but "everyone's hopeful."
"The Idol" premieres on HBO and Max on June 4.