Did The Bachelor's Victoria Fuller Date Chase Rice?
Before The Bachelor, Victoria Fuller Once Dated Country Singer Chase Rice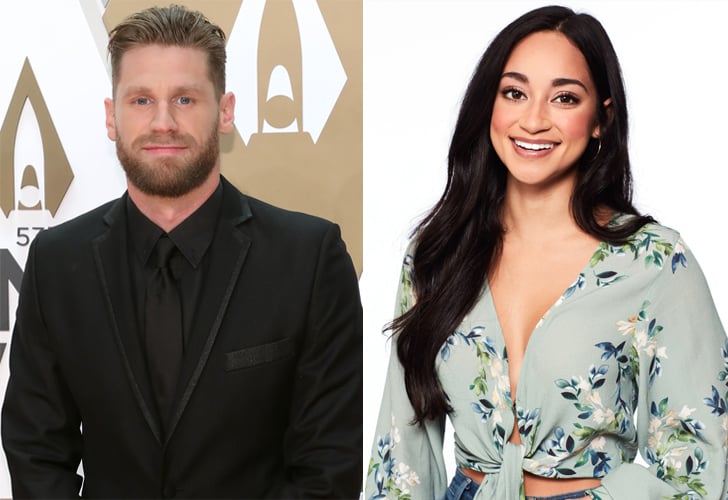 Image Source: Getty / Taylor Hill / ABC
Prior to competing for Peter Weber's heart on The Bachelor, Victoria Fuller once had a romance with country singer Chase Rice. Even though Fuller and Rice are no longer together, it looks like the two will be reuniting when Rice performs for Fuller and Weber in the upcoming episode — because nothing is more awkward than your ex serenading you and your new love interest, right?
While it's still unclear when and how long Fuller and Rice were together for, in a preview for the Jan. 27 episode, Fuller tells Weber, "Chase and I dated," before walking away, saying, "I can't do this."
When asked about his Bachelor appearance at the CMAs recently, Rice said ABC set him up. "They set everybody up. I didn't sign up for that," he said. "That's my problem with it. At the end of the day, they have a job to do. I don't have to be a part of that." Rice also made it very clear that he's moved on from Fuller, so don't expect a reconcilation. "There ain't no love triangle, I'll tell you that. The love is on their side," he added. However, it looks like Rice and Fuller may still be on good terms since she still follows him on Instagram.
Guess we'll have to see how everything unfolds when The Bachelor airs next week, but until then, watch this adorable 2005 commercial of Weber for Sylvan Learning Centre.