Drag Race UK Contestants Talk About Consent in Episode 8
Drag Race UK Reminds Us About Consent at Drag Shows: "We're Human Beings at the End of the Day"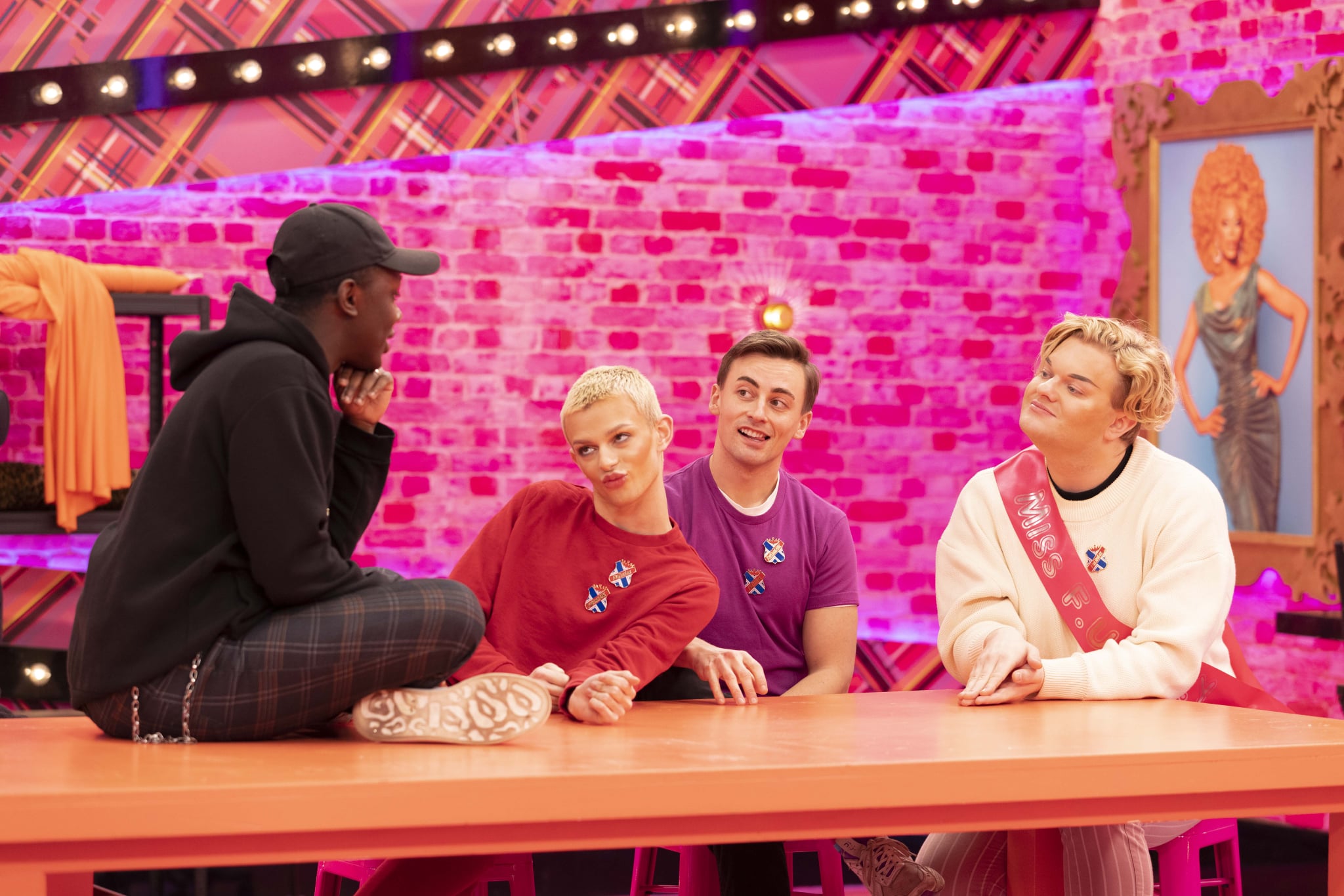 Workroom chats in RuPaul's Drag Race UK are always filled with emotional stories, heartfelt confessions, and most importantly: lessons to be learned. Episode eight of the third series was no different, and it saw the queens sharing important stories about consent, particularly in regards to members of the public who attend drag performances. The conversation took place with the series's final four contestants: Krystal Versace, Ella Vaday, Vanity Milan, and Kitty Scott-Claus.
"Travelling to gigs, it's f*cking scary," Versace explained. "Men want to touch me all the time when I'm out in drag. It's definitely a massive deal. Those are the men I've struggled with growing up with, like, keeping away from because they're f*cking annoying." Scott-Claus added, "For me, it's always the drag brunches when they come up to you and they grab you."
The queens went on to talk about how they've been treated at past appearances, explaining that the public who attend drag shows and brunches can often act like "because they've bought a ticket, you're a product", aiming to remind viewers that they're "human beings at the end of the day". Scott-Claus also shared, "Meeting people is one of my favourite parts about doing drag . . . and I love a chat, but this one time this one girl put her hands in between my legs and starting grabbing, and it's horrible. In no line of work is this OK."
Vaday then added, "People feel like they can smack your bum, they can touch you anywhere they want," with Milan adding, "I've been in a club a couple of times and people are like, 'Oh, your padding is amazing,' and they're touching my arse and I'm like, 'No, that's not padding.'"
The conversation acted as an important reminder that consent always applies. "Groping a drag queen, groping a man, woman, anyone, whatever gender, it's not right, period. All we want is respect like anyone else," Versace said, adding, "At the end of the day, it takes a lot of f*cking balls to do all this shenanigans."
Image Source: BBC