Emily in Paris: Does Ashley Park Really Speak French?
Ashley Park Speaks Perfect French on Emily in Paris, but Can She Speak It IRL? Here's the Deal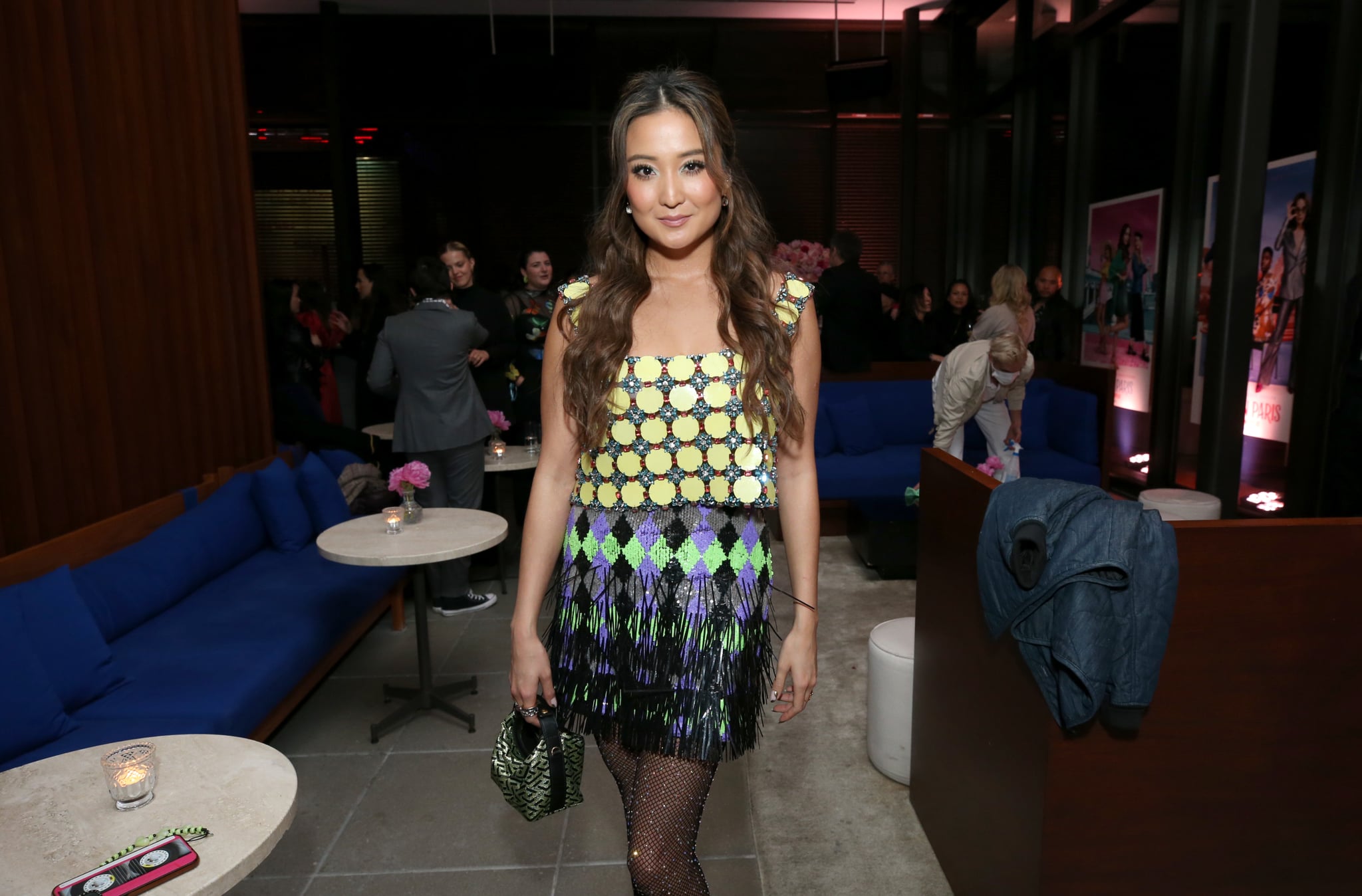 Emily in Paris is back for another round to vicariously teleport us to even more gorgeous Parisian locations, and we are here for it! Created by Sex and the City's Darren Star, the Netflix dramedy follows Lily Collins's titular Emily, a marketing maven who relocates to Paris to apply her expertise at a luxury-goods marketing firm. As she grapples with finding her footing in a new city, she stumbles into an unexpected friendship with vibrant Mindy. The character is played by seasoned Broadway actor Ashley Park, who's appeared in an impressive list of productions like The King and I, Mamma Mia!, and Mean Girls (the latter earned her a Tony nomination). While Park's Mindy is fluent in French, as displayed by her many flawless renditions of French songs on the show, can Park speak French in real life?
Mindy hails from a privileged family, and wanting to pave her own way in the world, she leaves the fortune behind and moves to Paris to follow her dreams and find her purpose in life. She takes up a job as an au pair temporarily, and we later find out about her hidden talent as she mesmerisingly belts out "La Vie en Rose" a cappella — the French version, no less. Throughout the show, we see Mindy flawlessly articulating not just in English and French but also in Mandarin.
Reflecting on her background with the French language before landing her role on Emily in Paris, Park told Vogue that while her grasp on the basics of the dialect was a little rusty, she was determined to become fluent in French over the course of prepping for her character. "I took French all of middle school and high school, so I know how to conjugate every verb," she said. "You learn a language when you're in the country, and I thought it would all come back. I'm the kind of person who cannot say a sentence in French if it's half-assed at all. I wanted it to be perfect. Mindy is an heiress, so she has perfect English. She's fluent in probably five other languages. It's like secondhand to her. So, when I would have lines in French, I would say them over and over again. I'm determined to become more fluent."
So there you have it: Park isn't fluent in French, but she certainly had years of practice through her middle school and high school language courses. Seeing how good (read: enchanting) she sounds when speaking French on the show, it's hard to believe Park had been out of practice for years before filming. Seems like there's hope for the rest of us, after all! We sincerely can't wait to see how Mindy's character arc progresses moving forward. Emily in Paris season two hits Netflix on Wednesday, 22 Dec.