Fellow Travelers: Trailer, Cast, Release Date
Matt Bomer and Jonathan Bailey's Chemistry Is Off the Charts in "Fellow Travelers" Teaser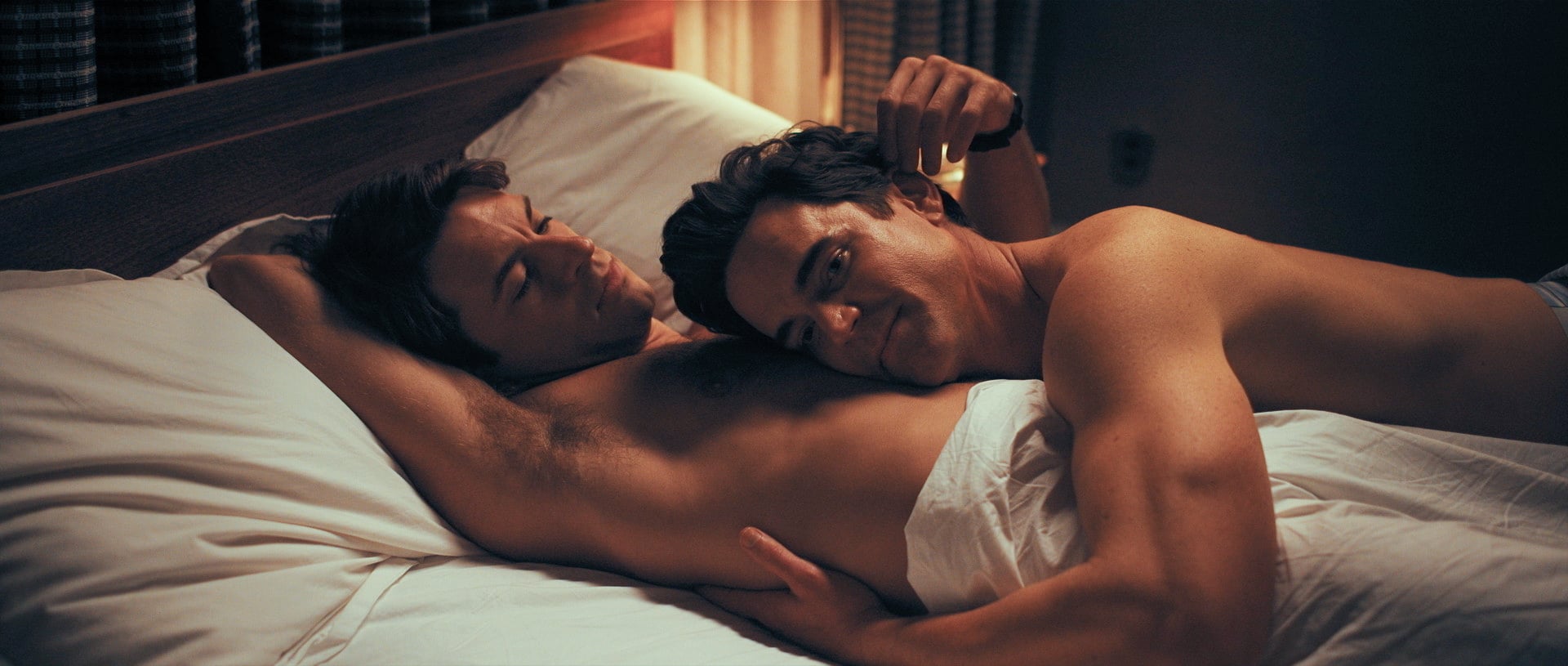 Jonathan Bailey and Matt Bomer's romantic period drama already has us swooning, and it's not even out yet. The handsome actors star in the upcoming Showtime miniseries "Fellow Travelers," set in Washington DC in the 20th century and based on Thomas Mallon's novel of the same name. We've gotten a few glimpses at Bailey and Bomer as secret lovers, thanks to a brief teaser trailer released on June 1 and a sneak preview released on 19 Sept.
Bailey will portray Tim Laughlin, a young Fordham University graduate who's committed to his religious beliefs, while Bomer will play Hawkins Fuller, a charismatic State Department official who avoids relationships until meeting Tim. "Girls" alum Allison Williams is also set to star as Lucy Smith, the daughter of a senator and a longtime friend of Hawkins.
Showtime describes the eight-episode limited series as "an epic love story and political thriller, chronicling the clandestine romance of two very different men who meet in McCarthy-era Washington." Hawkins and Tim's relationship begins just as US Senator Joseph McCarthy and prosecutor Roy Cohn declare war on "subversives and sexual deviants," and it blossoms as the characters cross paths over the course of four decades — starting in the 1950s, at Vietnam War protests in the 1960s, and later on during the AIDS crisis of the '80s.
It's clear Bailey and Bomer are ecstatic to be starring in the romantic show together. Shortly after their casting news broke last July, Bailey shared a message with fans on Instagram, writing, "Epic story. Incredible team. THRILLED to be on board," to which Bomer commented, "So excited and grateful to be working with you in this!" In an interview with Variety at the 2023 Met Gala, Bailey shared more kind words about his costar, saying, "Matt Bomer is divine. We had a really extraordinary, once-in-a-lifetime moment where we came together and told the love story of two men over 40 years . . . It's so special."
"Fellow Travelers" began production in Toronto last year. Both actors have packed schedules in 2023. Bailey will return as Anthony Bridgerton for "Bridgerton" season three sometime in the (hopefully) near future and has also been filming the "Wicked" film adaptation with Ariana Grande, Cynthia Erivo, and more. Bomer's recent projects include superhero series "Doom Patrol," Netflix film "The Boys in the Band," and crime-drama series "The Sinner."
Read ahead for everything we know about "Fellow Travelers" so far, from the release date to sultry first-look photos of Bailey and Bomer in character.
"Fellow Travelers" Trailer
"Fellow Travelers" Sneak Preview
"Fellow Travelers" Release Date
The series will make its streaming debut on Paramount+ starting 28 Oct.
"Fellow Travelers" Cast
In addition to Bailey, Bomer, and Williams, the "Fellow Travelers" cast also includes Jelani Alladin, Noah Ricketts, Linus Roache, Will Brill, and Chris Bauer.
"Fellow Travelers" Photos