Watch Halle Bailey Perform Part of Your World Live
Watch Halle Bailey Perform "Part of Your World" From "The Little Mermaid" Live For the First Time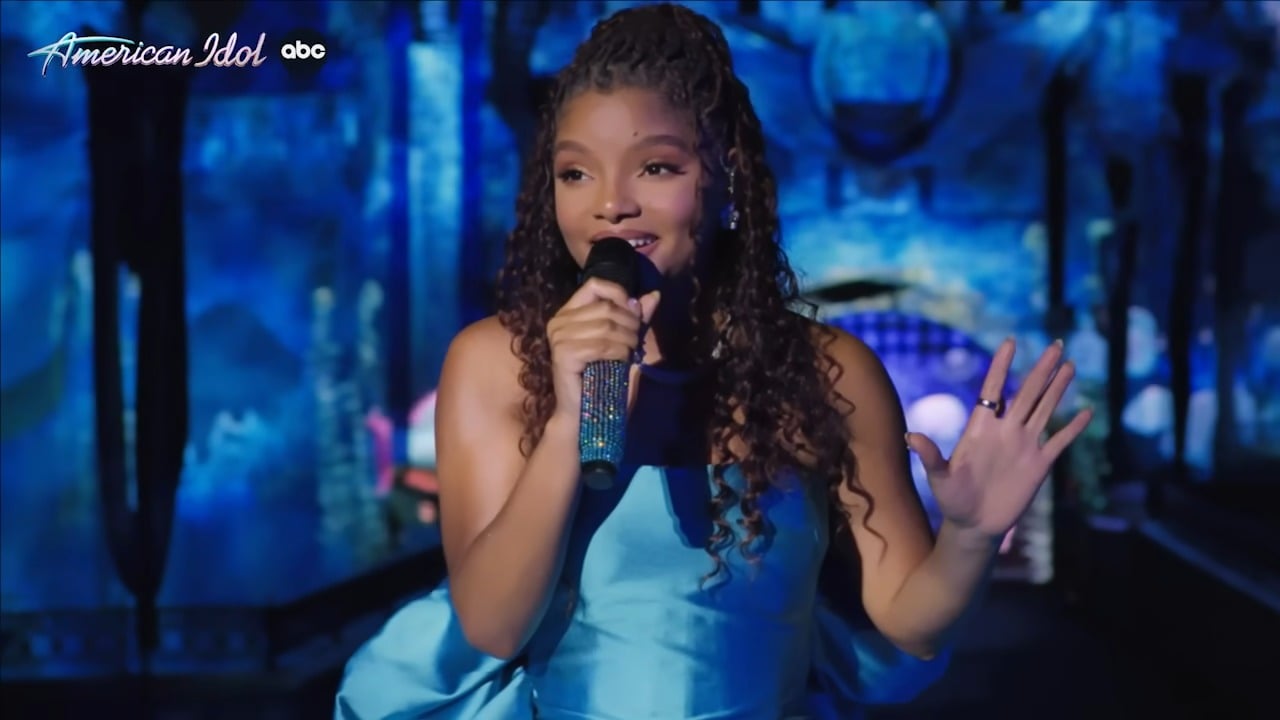 Halle Bailey was born to sing "Part of Your World" from "The Little Mermaid." The star of the live-action remake of the Disney animated classic performed the beloved song on "American Idol" as part of the competition show's Disney night, and she sounded even better than the previously released track — if you can believe it!
Standing in front of Sleeping Beauty's castle at Disneyland in a gorgeous blue mermaid gown, Bailey sang passionately for a live audience. As she approached the climax of the song, a beautiful light show ebbed and flowed behind her like moving ocean waters, culminating in blue and white fireworks going off in the sky as she delivered her unique spin on the song's iconic high note (which Jodi Benson originated) at the end of the line, "Wouldn't I love, love to explore that shore up above!"
Check out Bailey's first live performance of "Part of Your World" below. You can catch the live-action "The Little Mermaid" in theatres starting on May 26.
https://www.youtube.com/watch?v=XpOpDP4lNEA
Image Source: YouTube user American Idol