Helena Bonham Carter Seeing Psychic About Princess Margaret
Helena Bonham Carter Saw a Psychic to Get Princess Margaret's Blessing About The Crown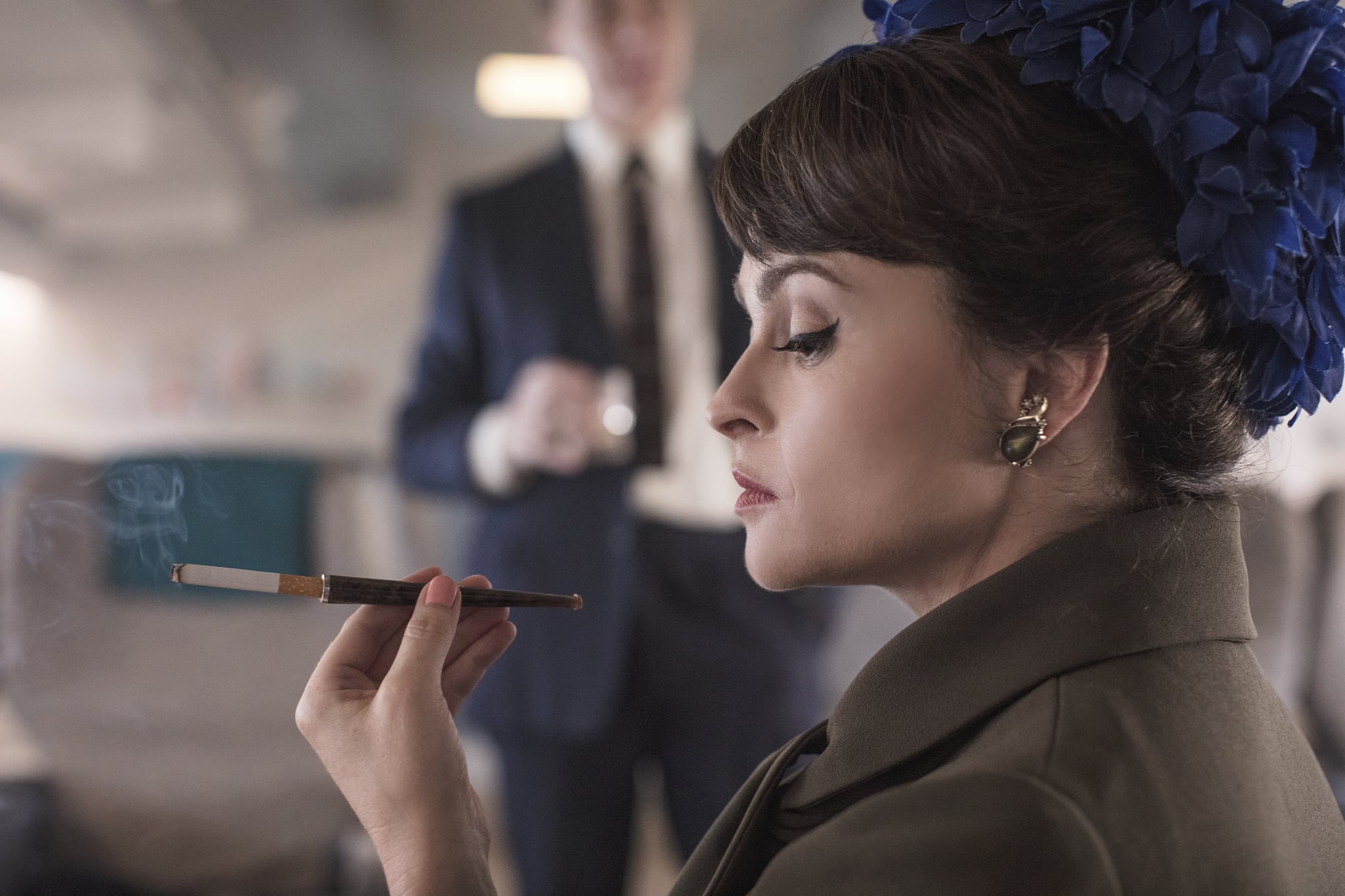 The Crown is so lavish and full of drama that sometimes it's easy to forget that the award-winning Netflix series revolves around the very real lives of the British royal family. Like the captivating Vanessa Kirby before her, season three newbie Helena Bonham Carter has a deep reverence for the woman she's portraying, the late Princess Margaret, whose high heels she'll be wearing in the upcoming episodes. But the Ocean's Eight star wasn't satisfied with simply researching the spirited royal before taking on the role — instead, Bonham Carter decided to reach out to the spirit of Princess Margaret with the help of a medium.
"My main thing when you play someone who is real, you kind of want their blessing because you have a responsibility," the actress explained while attending the Cheltenham Literature Festival, according to The Guardian. "So I asked her 'Are you OK with me playing you?' and she said, 'You're better than the other actress'. . . that they were thinking of. They will not admit who it was. It was me and somebody else. That made me think maybe she is here, because that is a classic Margaret thing to say. She was really good at complimenting you and putting you down at the same time."
Whether or not it was actually Princess Margaret's spirit reaching out beyond the grave, or a psychic merely giving her own performance after having watched seasons one and two of The Crown, the response is shady enough that it doesn't matter. Of course, that wasn't all the princess — who died in 2002 at age 71 following a stroke — had to say to the star.
"Then she said, 'But you're going to have to brush up and be more groomed and neater,'" Bonham Carter recalled of the interaction. "Then she said, 'Get the smoking right. I smoked in a very particular way. Remember that — this is a big note — the cigarette holder was as much a weapon for expression as it was for smoking.'"
In addition to chatting with Princess Margaret directly, Bonham Carter also reached out to her close relatives and friends, as well as three of her former ladies-in-waiting. Needless to say, we (and probably Princess Margaret) will be anxious to see how Bonham Carter takes on the royal icon (and her cigarette holder) when season three drops on Netflix on Nov. 17.