PEN15: Yes, There Are More Season 2 Episodes Coming
Brace Yourselves, PEN15 Fans: Even More Season 2 Episodes Are Coming Next Year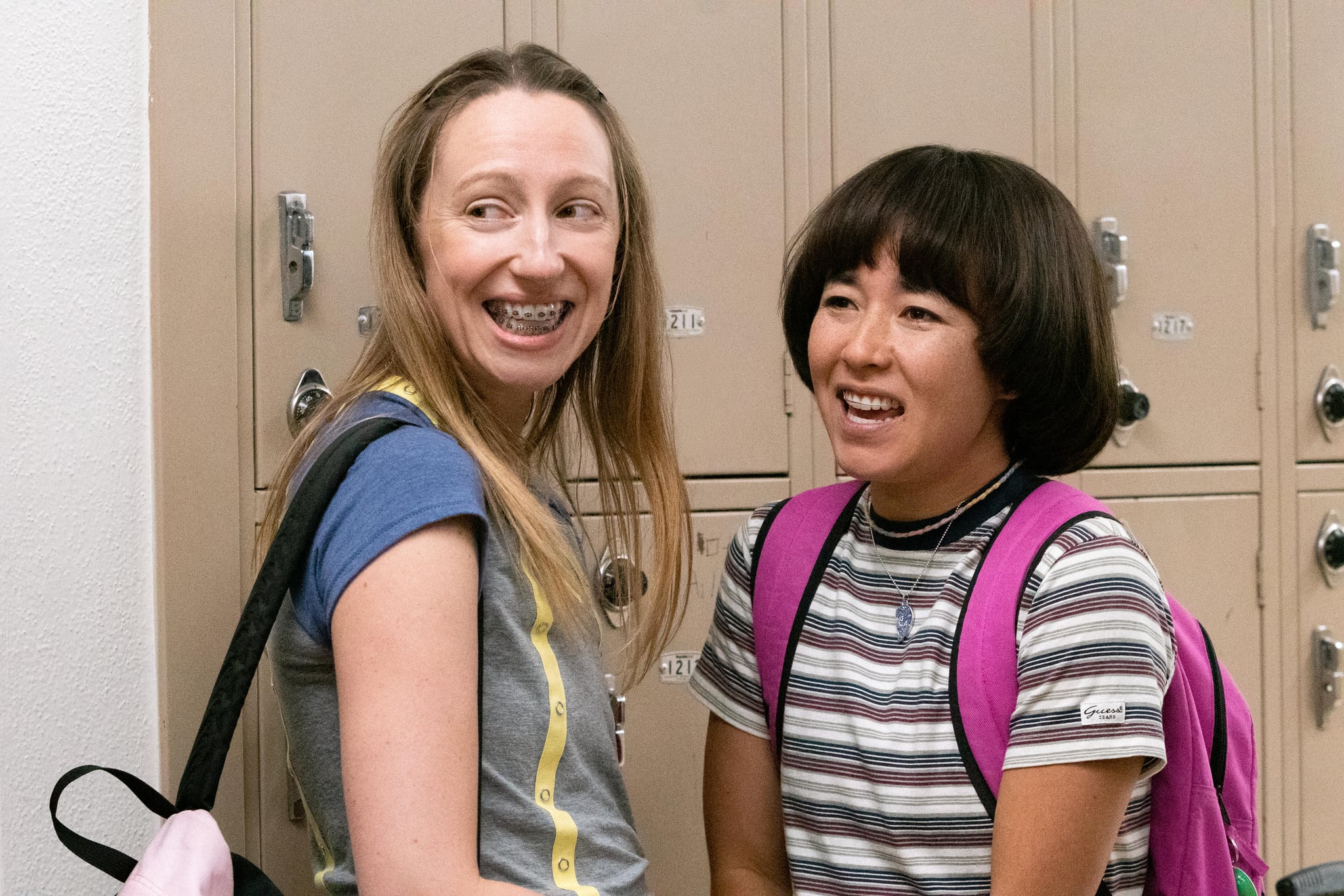 PEN15's second season is finally arriving this week in all its painfully awkward, brace-faced glory, providing a much-needed mental escape back to the year 2000. If you're planning to binge-watch it on Hulu and are preemptively craving more of Maya Ishii-Peters and Anna Kone's cringe-worthy antics and Y2K style moments, we're here to reassure you that yes, more episodes are indeed on the way. The first seven episodes hit Hulu on Sept. 18, and the streaming service has plans to release seven more sometime in 2021 once it's safe to resume filming. This means we're getting a total of 14 freakin' episodes, compared to season one's 10 episodes — heck yeah!
To refresh your memory, PEN15 debuted back in February 2019, introducing us to 13-year-old BFF duo Maya Ishii-Peters and Anna Kone, played by real-life 30-something pals Maya Erskine and Anna Konkle. The first season explores some of their highly relatable middle school experiences, from flirting via AIM (will the real FlyMiamiBro please stand up?) to wearing a classmate's stolen thong (sorry not sorry, Heather!).
Meanwhile, season two dives a bit deeper on Anna's struggle to cope with her parents' separation, along with some hysterical moments for her and Maya, including a pool party, experimentation with witchcraft and wrestling (separately, of course), a school play, and quite the eventful sleepover. Hulu has yet to tease what the remaining seven episodes will be about, but we're hoping to see Sam finally own up to his big crush on Maya.