Javicia Leslie Has Been Cast as the New Batwoman on The CW
The Masked Crusader Is Back — Javicia Leslie Has Been Cast as the New Batwoman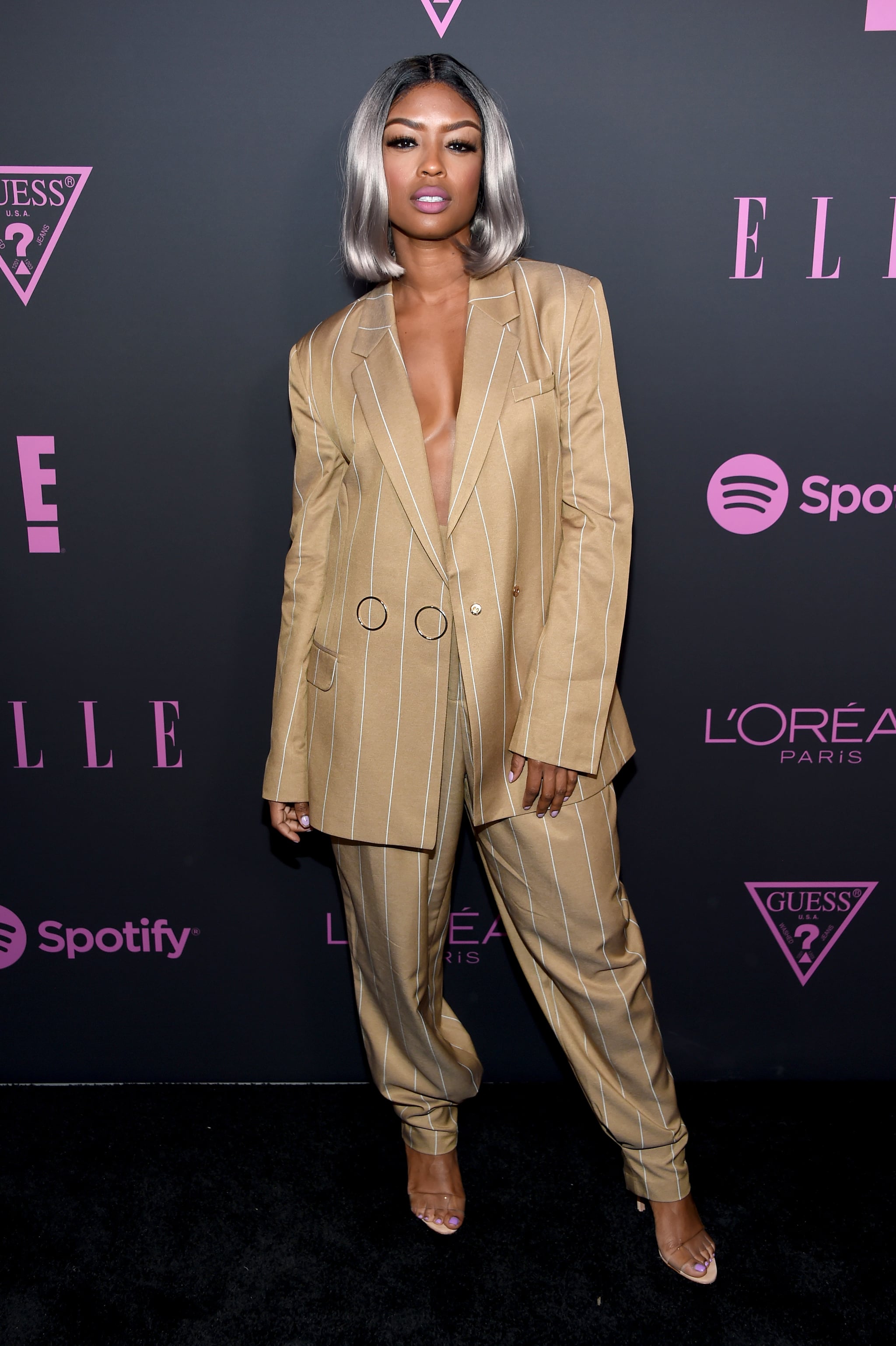 Image Source: Getty / Dimitrios Kambouris
DC fans, grab some popcorn because Javicia Leslie has been chosen to take on the role of Batwoman on the second season of the CW series. "I am extremely proud to be the first Black actress to play the iconic role of Batwoman on television, and as a bisexual woman, I am honoured to join this groundbreaking show, which has been such a trailblazer for the LGBTQ+ community," Leslie said, according to Deadline. "For all of the little Black girls dreaming to be a superhero one day . . . it's possible!" she added in an Instagram post with the news on July 8.
"For all of the little Black girls dreaming to be a superhero one day . . . it's possible!"
The news comes two months after Ruby Rose announced she would not be returning to the show for a second season. "I have made the very difficult decision to not return to Batwoman next season. This was not a decision I made lightly as I have the utmost respect for the cast, crew, and everyone involved with the show in both Vancouver and in Los Angeles." While Rose never officially confirmed why she decided to leave the show, a source told Variety in May that Rose was not happy working on the show and did not adjust well to living in Vancouver, where the show is filmed.
Following Rose's exit, her Kate Keene character will be retired and Leslie will play a new character named Ryan Wilder who is about to become Batwoman. Ryan is described as "likeable, messy, a little goofy, and untamed" and nothing like Kate. According to Ryan's backstory, she spent years as a drug-runner who used bad habits to cope with a life full of pain. Ryan is an out lesbian, athletic, strong, and a dangerous fighter who doesn't fit the traditional superhero stereotype. While Rose's Kate will be missed, it sounds like Ryan is going to bring a whole new level of excitement to the series. The season 2 premiere date for Batwoman has yet to be announced, but you can bet we'll be waiting for Leslie to don the bat mask.