Kara Marni Interview on "Trippin," Her Amerie-Inspired Track
Singer Kara Marni Opens Up About Creating the Amerie-Inspired Track of Her Dreams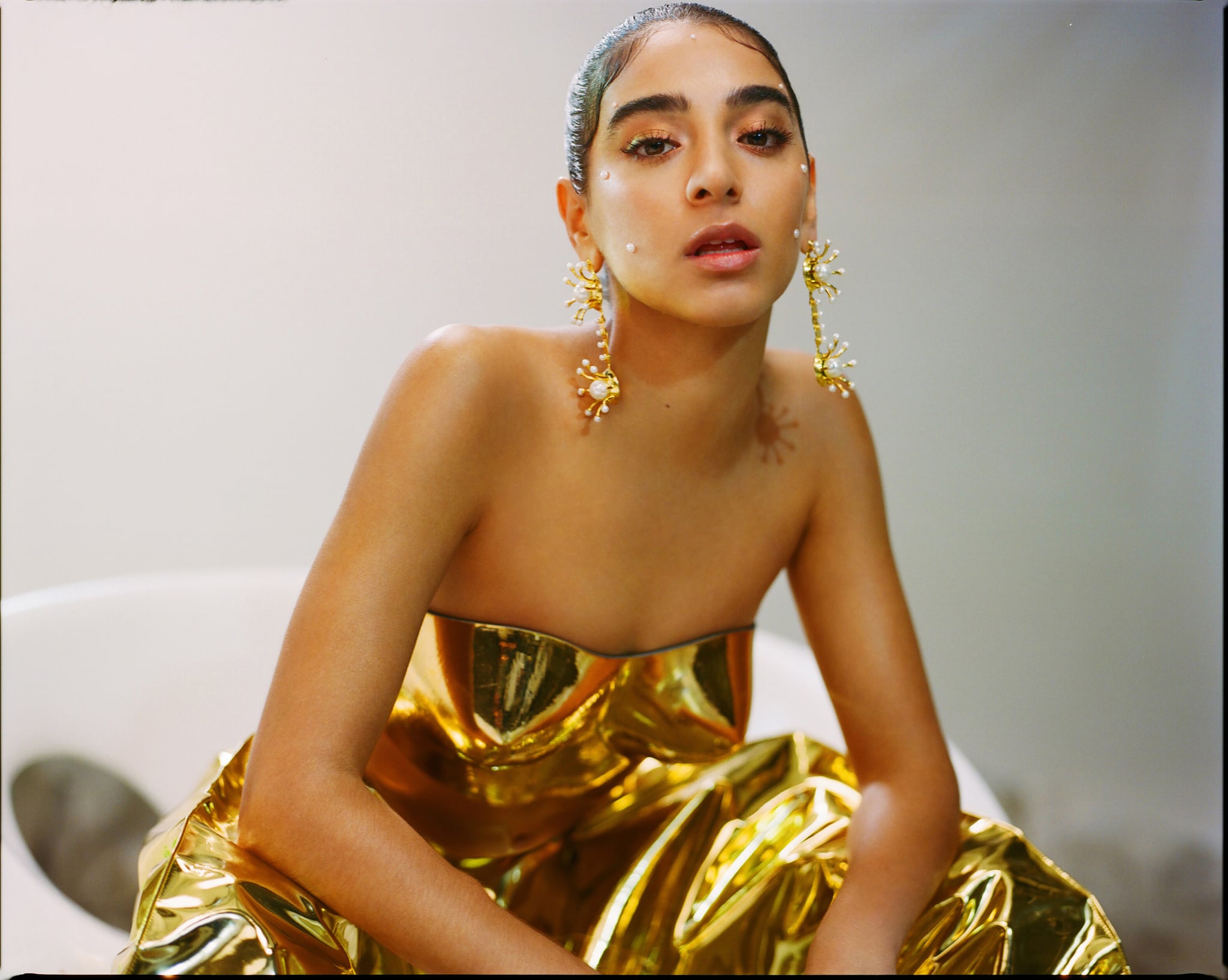 Kara Marni has quite literally been singing since the day she was born. While other babies were crying, Marni was making music, and even her yiayia (that's grandma in Greek) knew early on that the sounds she made as a child were going to end up becoming something special. She went on to record YouTube covers and perform at weddings for family and friends, eventually getting spotted and finding her current management. Ever inspired by her dad's record collection, which featured the likes of Aretha Franklin, Diana Ross, and Roberta Flack, the singer later discovered musicians like Amy Winehouse and Lauryn Hill, all of whom influenced the musical style she has today.
Marni's latest project involved her reworking one of the world's most recognisable R&B tunes, "1 Thing" by the legend that is Amerie, into her own track, "Trippin". We caught up with her to chat about the story behind the song, how she re-created it for a new audience, and why it means so much to her.
"You know where you have one song that was just a soundtrack to your life and just keeps appearing? '1 Thing' was very much that song for me. I just instantly had a connection with it," Marni told POPSUGAR. "When I go to a studio, I always take songs that I'm listening to and that I really like and I want to create something similar to. I always played that song, and we always tried to do something, but it just never worked. I just don't think you can re-create that sound." Like most of us, though, lockdown provided Marni with the perfect opportunity to revisit old ideas and turn them into something real. "I called up my producer, John, and said, 'Do you know what, why don't we literally take the best part of this song and basically reproduce it? Why don't we take the chorus and rework or rewrite it?'"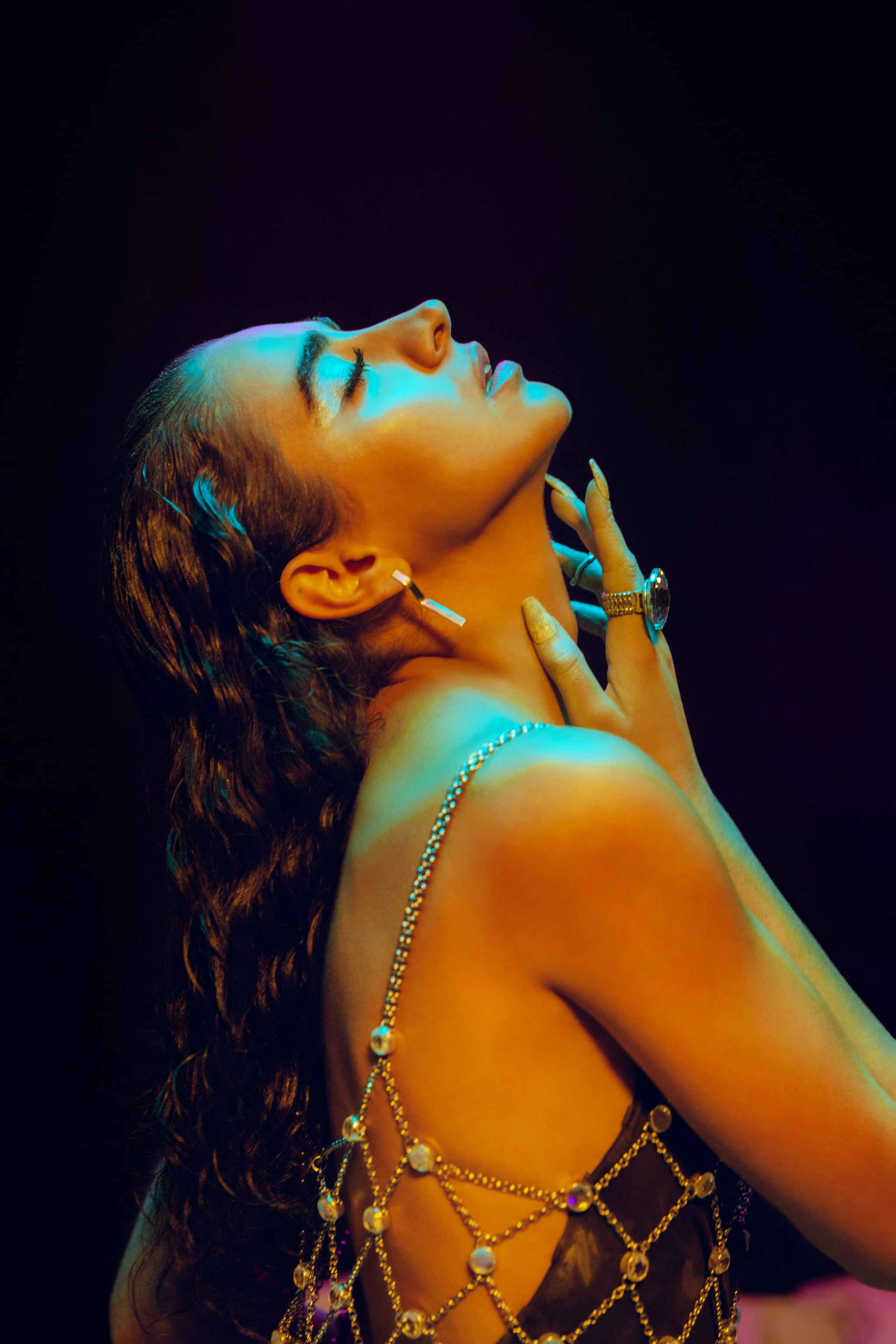 And that's exactly what they did. Marni explained that to make "Trippin", she interpolated the chorus melody, took the best part about the song, and then rewrote the verse and prechorus and everything around it. Using a song that's 16 years old and attempting to transform it into a modern-day anthem takes some work, but with the help of updated production technology, additional instrumentation, and rewritten lyrics, Marni managed to create an entirely new song. And she didn't stop there. A remix of the track was also created and featured none other than Earth, Wind & Fire frontman Verdine White.
"Now more than ever is a time where we shouldn't be overthinking this stuff. People want entertainment, people want music."
"Honestly, he's such a legend and it was such an honour. He's beyond talented, and I loved Earth, Wind & Fire," Marni said. "They're one of my dad's favourite bands, so it's pretty surreal that it's kind of come full circle and the band is playing on my record. When you hear the instruments, that's them. When you reach that kind of legendary status of music, there's just a different kind of humility that comes with it, because you've achieved everything. You don't expect these legends to be so humble, but they are. [White's] just so humble and down to earth," Marni said, adding that "it's so nice to have that as an upcoming artist, that kind of arm around me, from someone who's been there and done that."
When it comes to releasing a new track, creating the song itself is only half of the work. For both "Trippin" and the remix, Marni filmed a video and a visualiser during lockdown, inspired by galaxies far, far away (we can't imagine why). "I really wanted to push that kind of space theme. And it is very galactic. Obviously, we're in lockdown and I didn't have the budget to go to the moon. So we created a moon and basically shot the video on that," Marni explained. "For the visualiser, the outfit was actually such a big part of it. Earth, Wind & Fire basically helped me choose the outfit because when my stylist showed it to me, I was like that, for me, just evokes Earth, Wind & Fire."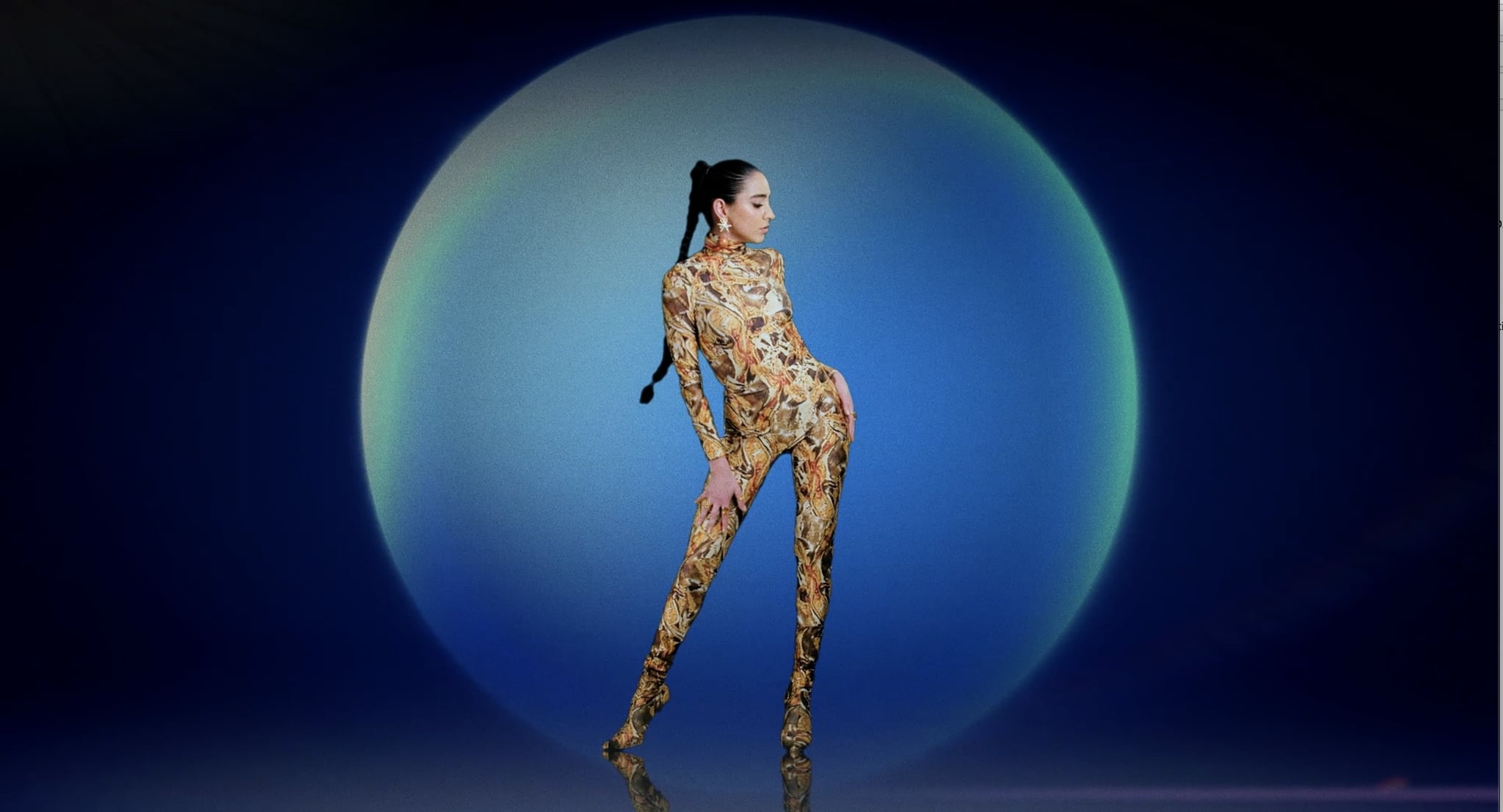 Marni's already working on new music to release with her next single, "Twisted Fantasy", which is on its way soon. "I just want to put out more music this year, because I write so many songs, I don't see why I overthink everything and just release one song every couple of months. It drives me mad, I overthink all my releases," she said. "Now more than ever is a time where we shouldn't be overthinking this stuff. People want entertainment, people want music. Especially for me, even as just a music fan, it's helped me so much through this pandemic, listening to music and writing music. But as a listener, now more than ever, is the time to put out music because we all need a distraction, whether it's Netflix or music or whatever. So I'm just like, it's time to stop overthinking!"
Image Source: Kara Marni