King's Coronation Concert Performers
Olly Murs Joins the Lineup for the King's Coronation Concert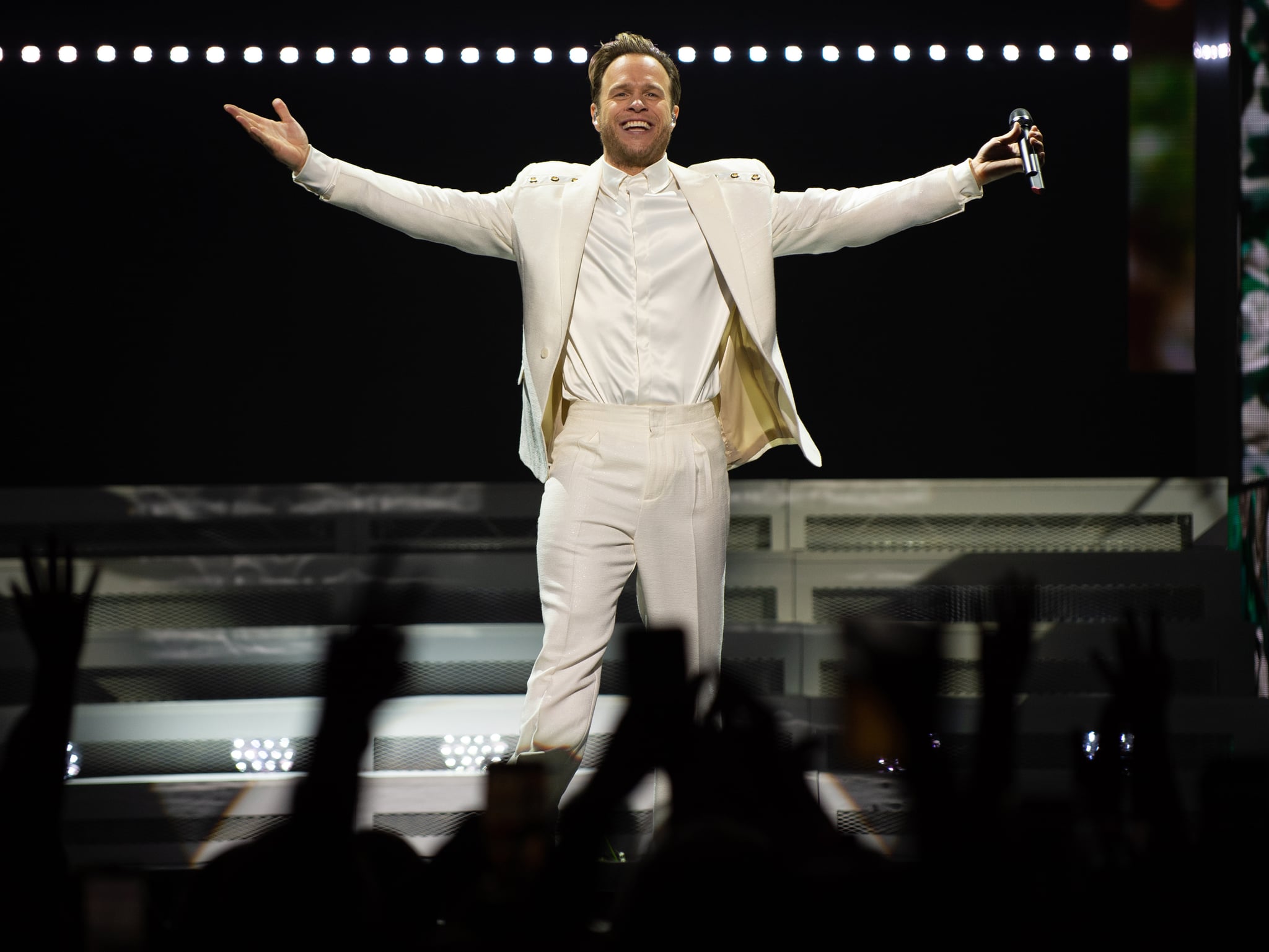 As the nation prepares for King Charles's Coronation on Saturday, 6 May, there has been ongoing chatter around the celebrations the following day. The Coronation Concert takes place on Sunday, 7 May in the grounds of Windsor Castle and will be broadcast live to the rest of the country, but there had been mystery around which performers would be taking to the stage. Now, a lineup is beginning to form, with Olly Murs the latest singer confirmed to be at the historic occasion.
Murs joins both Katy Perry and Take That who will also be performing at the King's Coronation concert, alongside singer-songwriter Freya Ridings, legend Lionel Richie, and Italian opera star Andrea Bocelli. For the big event, the roster also includes a number of choirs from around the UK, including refugee, NHS, LGBTQ+, and deaf choirs. There will also be a section called "Lighting Up the Nation", which will involve landmarks around the country being lit up via drones, lasers and light shows.
It's taken a while for the acts to be confirmed, causing rumours to begin swirling about celebritites who had politely declined the invitation. Although, there were also some wildcards amongst the gossip. The strangest artist we heard doing the rounds? Snoop Dogg. Yes, the rapper put his hat in the ring after telling The Sun he is a royalist, saying "I'm down to perform at the Coronation. Make it happen."
While the "Drop It Like It's Hot" star hasn't made the shortlist, Take That members Gary Barlow, Mark Owen, and Howard Donald, have spoken about their excitement to be hitting the stage on such a momentous occasion. "This will be our first live show since the Odyssey Tour, four years ago in 2019, and what a stage to come back on," the three remaining band members said in a statement. "A huge live band and orchestra, a choir, military drummers, the backdrop of Windsor Castle and the celebration of a new King." Although we don't yet know what songs the performers will sing, the celebrations are sure to carry on "All Night Long".