Lewis Capaldi Responds to Mo Gilligan Gaffe at 2023 Brits
Lewis Capaldi Hilariously Responds to Mo Gilligan's Intro Gaffe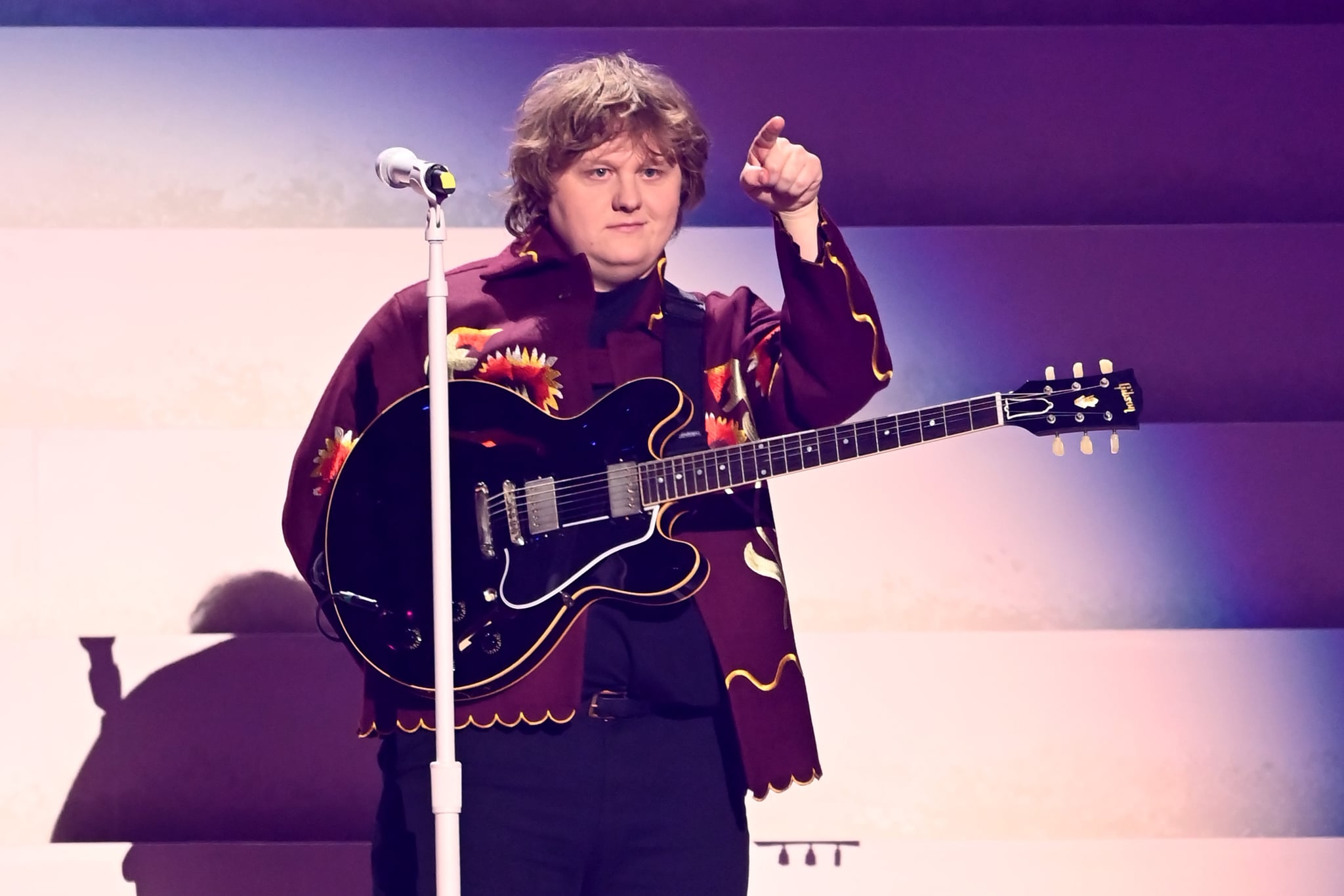 It's no mean feat hosting the Brits. "The Masked Singer"'s Mo Gilligan was tasked for the second year in a row with keeping the show running smoothly and, while he did a stellar job, there was one tiny mistake that didn't go unnoticed. As he introduced one of the night's performers, Gilligan said, "Here with his number one single Forget Me it's the brilliant - go crazy - Sam Capaldi." Of course, he actually meant Lewis Capaldi.
Ever the professional, Capaldi cracked on with his performance, but wasn't about to let the moment slide. Just moments later, Capaldi tweeted a hilarious response in which he had photoshopped his face on a snap of Sam Smith's inflatable red carpet outfit, simply with the caption, "Sam Capaldi x". Gilligan did apologise later in the show: "I have to apologise, I did call him Sam. It just goes to show how strong the drinks are at the brit awards, they are not playing around."
Social media was awash with praise for the way Capaldi handed the gaffe. Ex-footballer Peter Crouch tweeted, "This man is a hero", while another fan added, "We all waited and The King didn't let us down with his response".
While Capaldi didn't win an award on the night, he was seen hugging Harry Styles after the latter won song of the year which is essentially the top prize of all, right? See his brilliant response below.
https://twitter.com/LewisCapaldi/status/1624522896101068808