Listen to Your Heart: Are Chris and Bri Still Together?
Are Listen to Your Heart's Chris and Bri Still Together? We're Definitely Hopeful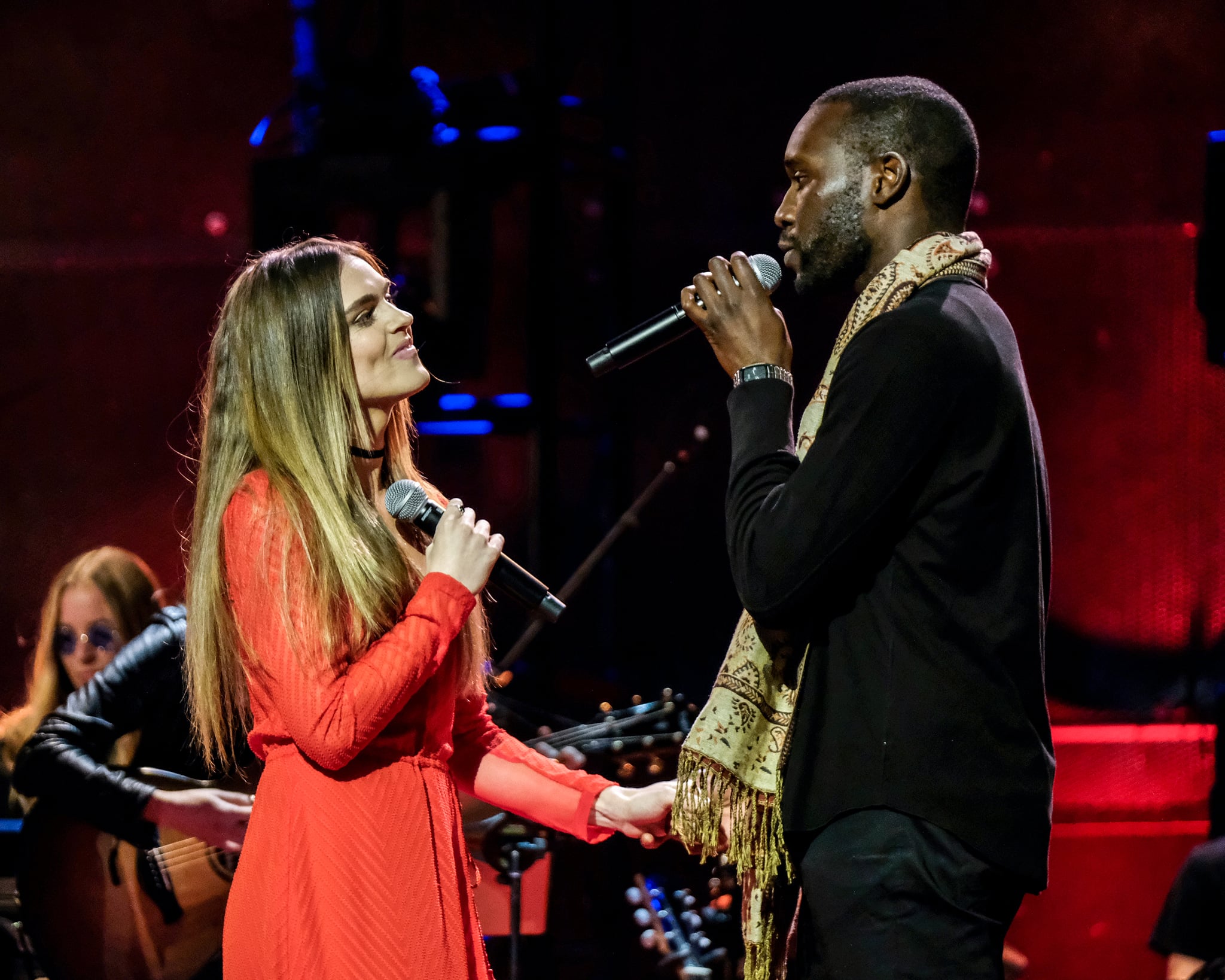 The Bachelor's spinoff series Listen to Your Heart has been filled with relationship drama this season, but there is one couple who have generally stayed away from it. Since meeting during the first night, Chris and Bri have had an instant connection. Whether they're running off to Guitar Centre for a date night or they're performing "Beyond" by Leon Bridges, their chemistry is undeniable. They've already admitted that they're falling in love with each other! Now that we're about halfway through the season, we're wondering if they're still together after the show.
While they haven't commented publicly about their romance, their Instagram pages say a lot. First and foremost, Chris and Bri are still following each other, so that's definitely a good sign. Chris has also shared a handful of lovey-dovey photos with Bri from the show. Although it's Bri's captions on her Instagram posts that are the most telling about the state of their relationship. Shortly after filming wrapped up, Bri shared a photo of herself with the caption: "This has already been the greatest year of my life and I can't wait to share so many things with you!"
It's also worth noting that Chris Harrison previously teased a proposal on the show. "There's always the hope and the promise of love, and if love is strong enough, it would be a proposal," he told Entertainment Tonight. "Some, maybe multiple couples, would ride off into the sunset. I mean, it's happened in Paradise. The ultimate dream of the show is that at the end of the day, we have one superstar couple that is the Listen to Your Heart champion couple, and they are deeply, madly in love." Well, Chris and Bri already have the "deeply, madly in love" thing locked down. We guess we'll just have to wait and see if their love story ends with an engagement!