Love Is Blind's Kwame Spotted on Married at First Sight
"Love Is Blind" Fans Spot Season 4's Kwame on Old Episode of "Married at First Sight"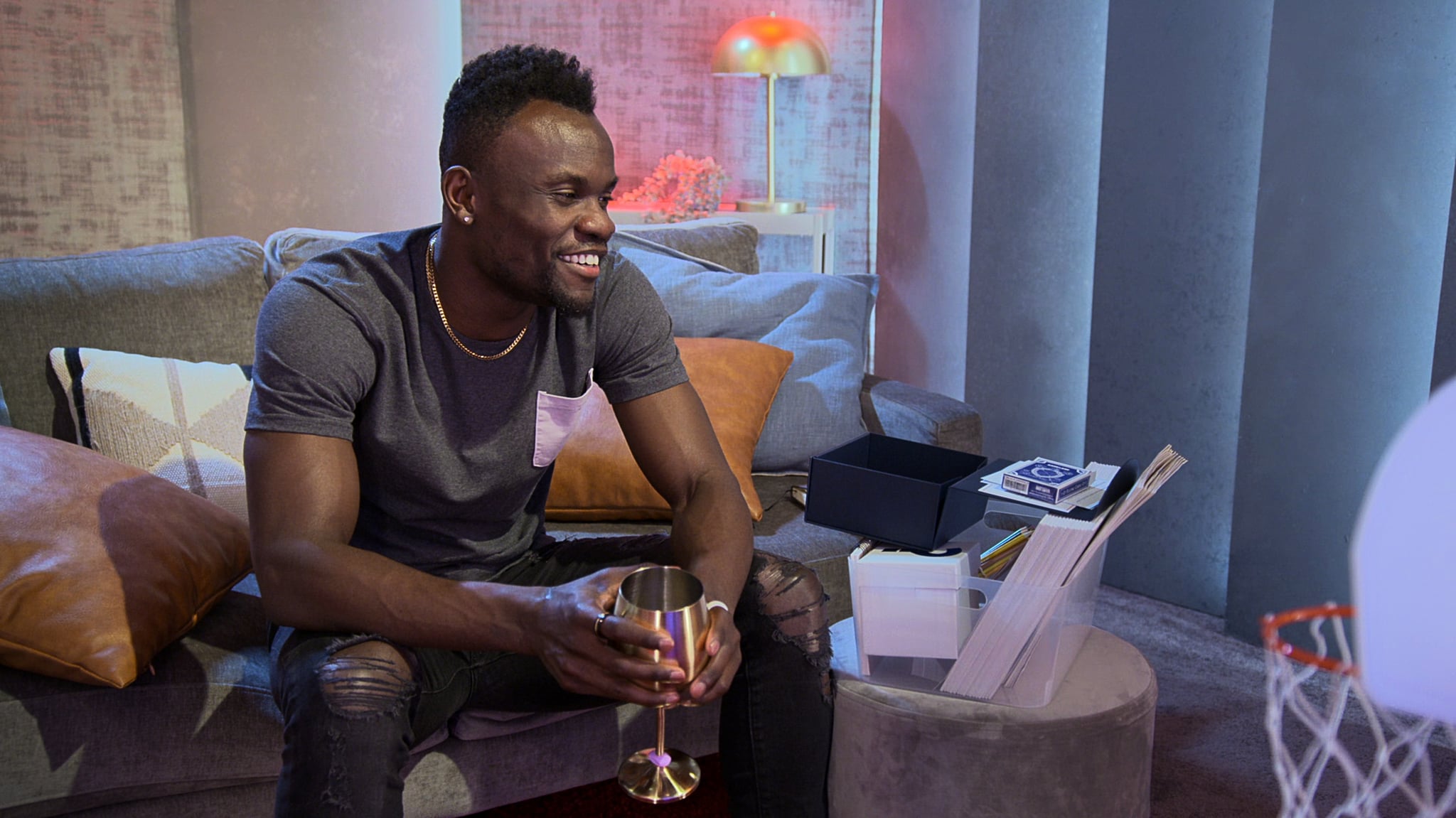 In a very unexpected turn of events, Netflix's "Love Is Blind" and Lifetime's "Married at First Sight" have officially crossed paths thanks to season four contestant Kwame Appiah. It seems Appiah's journey for love on reality TV didn't begin with the connections he made with "Love Is Blind"'s Micah Lussier and Chelsea Griffin this season; his search actually started way back in 2019 when he appeared on a season of "Married at First Sight" — and fans have found a clip of him on an episode.
On 30 March, alongside a resurfaced video of Appiah sitting in the crowd at a couple's wedding on the show, a Twitter user wrote, "Aye Kwame…you gotta explain this one. You been on all the shows looking for a wife 😭😭😭 #MAFS #LoveIsBlind."
According to Entertainment Tonight, Appiah's time on the long-running Lifetime series — which follows a group of singles who marry their chosen partner after their first time meeting at the altar — was short-lived as viewers never saw him paired with anyone. Reps for Netflix did not immediately respond to POPSUGAR's requests for comment and Appiah's reps could not be reached. Since then, it seems "Love Is Blind" is the only other dating show he's appeared on, though his journey in the Netflix series hasn't been without a few ups and downs.
Of all the "Love is Blind" season four episodes that have aired thus far, viewers have watched Appiah navigate his dramatic love triangle with Griffin and Lussier after the latter broke it off with him to pursue her eventual fiancé Paul Peden. Though Appiah and Griffin are seemingly still on track for the upcoming wedding finale episode, they've encountered their fair share of obstacles along the way — from Appiah and Lussier's questionable post-pod encounters to the former's traditional mom opposing the entire dating experiment.
Griffin opened up about the pair's relationship in an interview with ET, saying, "I think we're multifaceted people, and he had a connection with her," in reference to his connection with Lussier. "They had to have that conversation and they had to go through what they had to go through to figure out that they were not right for each other. Ultimately, it was a part of our journey."
Appiah also touched on his short connection with Lussier when he spoke to Us Weekly, saying, "I knew deep down in my soul that there was just no possibility of us going past that and having anything that was actually of value to us as human beings [and] as people who are in love." He added, "We had a great time in the pods. It was great to move on from there."
New episodes of "Love Is Blind" premiere on Fridays. The season four finale airs on 14 April, followed by the live reunion special on 16 April.