TLOU: Who Is Melanie Lynskey's Character Kathleen
Melanie Lynskey Claps Back at Critique Her "Smart" "TLOU" Character Isn't "Post-Apocalyptic" Enough
Watch out! This post contains spoilers.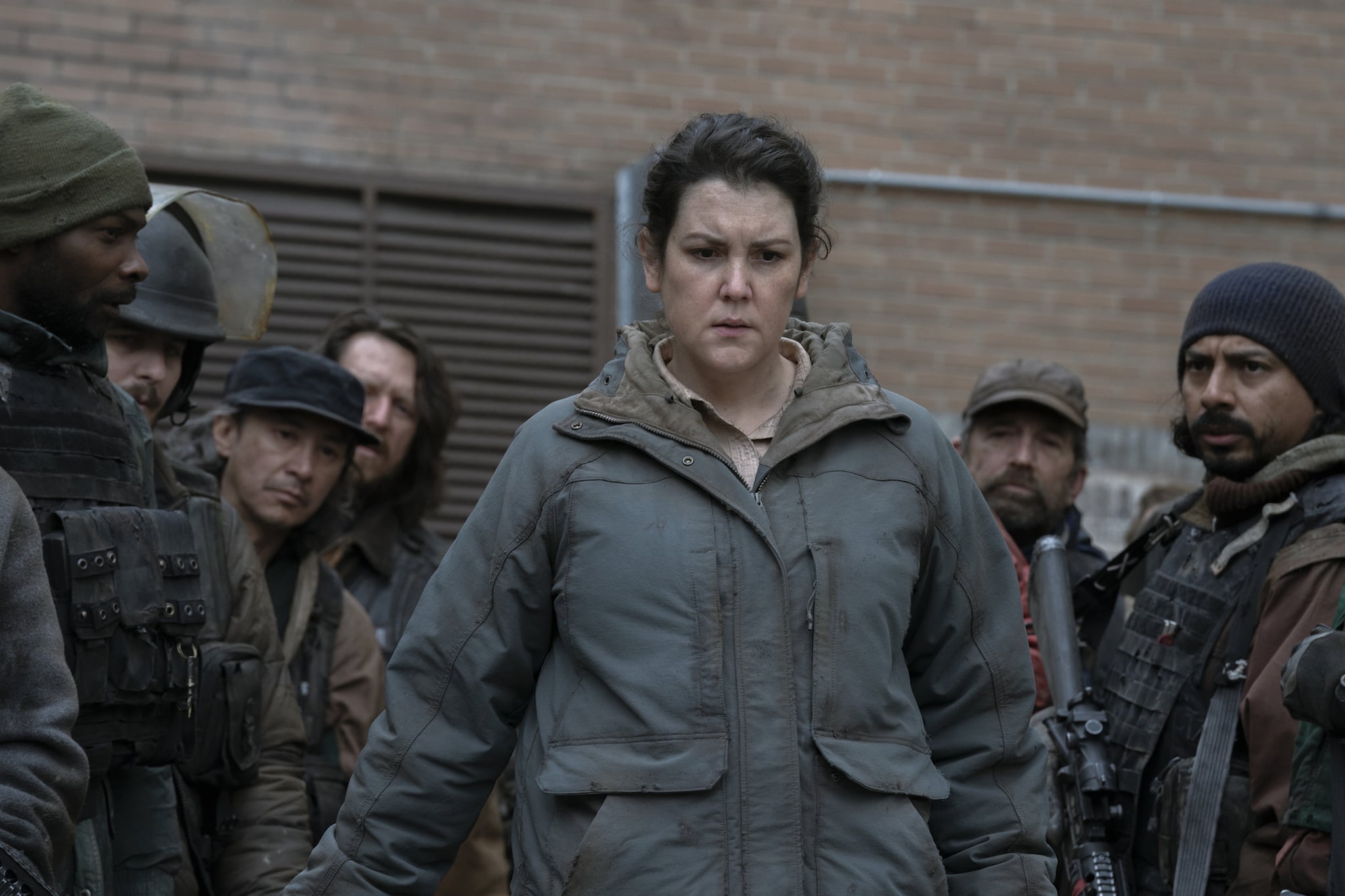 Melanie Lynskey is opening up about her "The Last of Us" character Kathleen and clapping back at those who've critiqued the character's place in the show. On Feb. 8, Lynskey shared a screenshot of a tweet from model Adrianne Curry, who was replying to an editorial photo of Lynskey. Curry wrote in response to the photo, "her body says life of luxury . . . not post apocolyptic [sic] warlord. where is linda hamilton when you need her?"
Lynskey wrote alongside the screenshot, "Firstly — this is a photo from my cover shoot for InStyle magazine, not a still from HBO's 'The Last Of Us.' And I'm playing a person who meticulously planned & executed an overthrow of FEDRA. I am supposed to be SMART, ma'am. I don't need to be muscly. That's what henchmen are for."
About a half hour after her first tweet, Lynskey wrote a longer Twitter thread about her role in the series and why she cherishes the chance to play Kathleen and subvert stereotypes. "Other than getting to work with creative geniuses who I respect and admire ([showrunners] Neil [Druckmann] & Craig [Mazin]) the thing that excited me most about doing #TheLastOfUs is that my casting suggested the possibility of a future in which people start listening to the person with the best ideas," she wrote in part.
She continued, "Not the coolest or the toughest person. The [organiser]. The person who knows where everything is. The person who is doing the planning. The person who can multitask. The one who's decisive." Lynskey wrote, "Women, and especially women in leadership positions, are scrutinized incessantly," naming common criticisms about women's tone of voice, looks, and anger.
"I was excited at the idea of playing a woman who had, in a desperate and tragic time, jumped into a role she had never planned on having and nobody else had planned on her having, and then she actually got shit done," she said. As for Kathleen's wardrobe, the star wrote that she wanted her to look like she has "a notepad on her at all times." She wanted the character to be "feminine, and soft-voiced, and all the things that we've been told are 'weak.' Because honestly, f*ck that."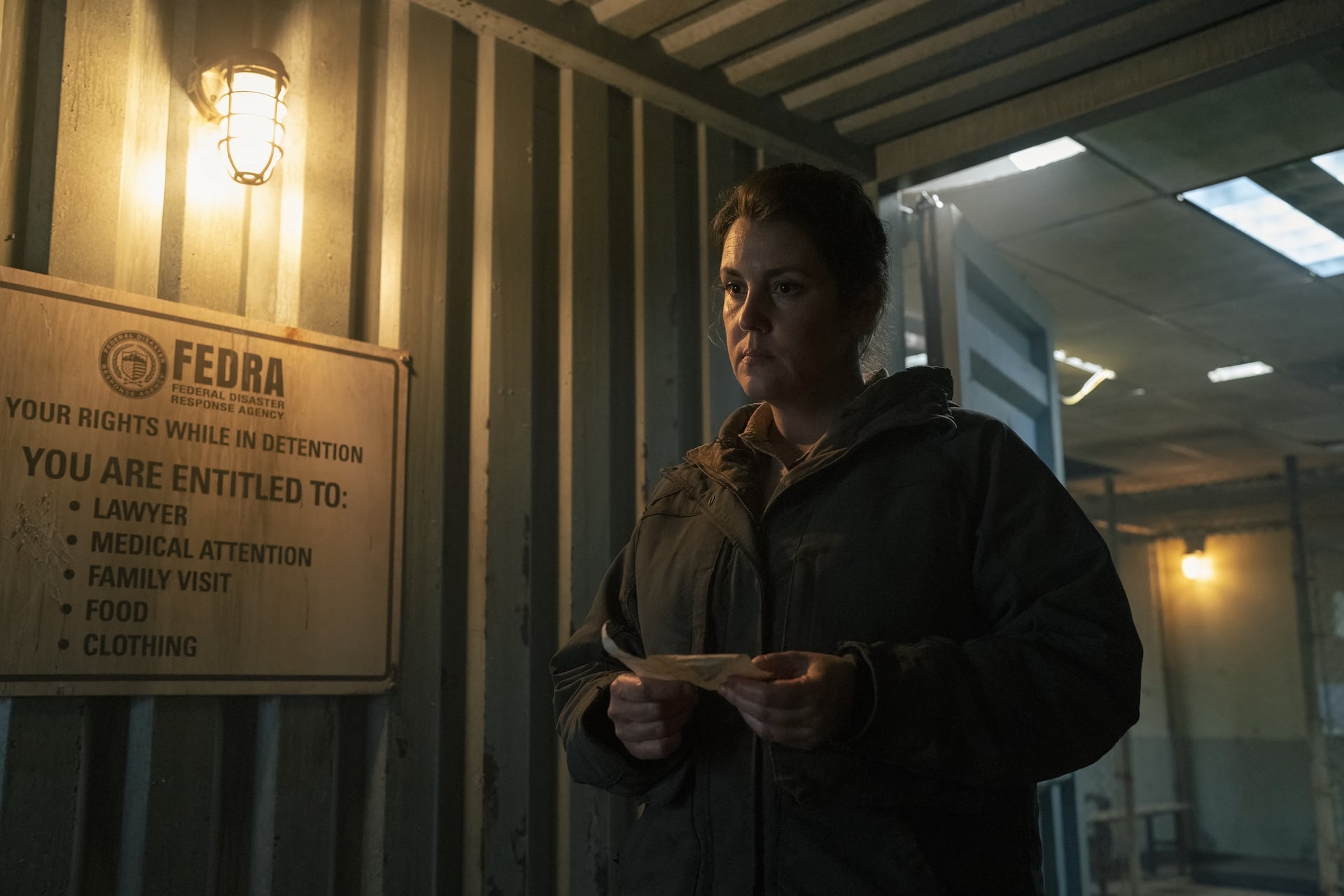 "I understand that some people are mad that I'm not the typical casting for this role. That's thrilling to me," she wrote said, adding that as an actor, one of the most exciting parts is being able to subvert people's expectations. She thanked Druckmann and Mazin for "creating a truly new character" and letting her be a part of the series, and she thanked her followers for supporting her.
As Lynskey noted, Kathleen is a new character that does not appear in the video game "The Last of Us." In the game, Joel (Pedro Pascal) and Ellie (Bella Ramsey) head to Pittsburgh after leaving Boston, where they meet Henry (Lamar Johnson) and his little brother Sam (Keivonn Montreal Woodard). They are chased by hunters (and, later, zombies).
The TV series moves that action to Kansas City, where a group of rebels, led by Kathleen, have taken over the city. As seen in the fourth episode, which aired Feb. 5, they are intent on finding everyone who collaborated with FEDRA, and especially Henry. Kathleen kills a doctor who worked with FEDRA after she interrogates him for info. At the end of the episode, Henry and Sam find Ellie and Joel where they're hiding in the city.
Lynskey's turn on "The Last of Us" comes during a busy time for the actor. She also stars as the adult version of Shauna on Showtime's "Yellowjackets," which returns for its second season this March. In 2022 she also appeared in Hulu's "Candy" with Jessica Biel.
"The Last of Us" airs Sundays on HBO. The fifth episode, which airs Feb. 12, will stream early, on Friday, Feb. 10, on HBO Max.