Michaela Coel and Anne Hathaway to Star in Mother Mary
Michaela Coel and Anne Hathaway Set to Star in Musical Melodrama "Mother Mary"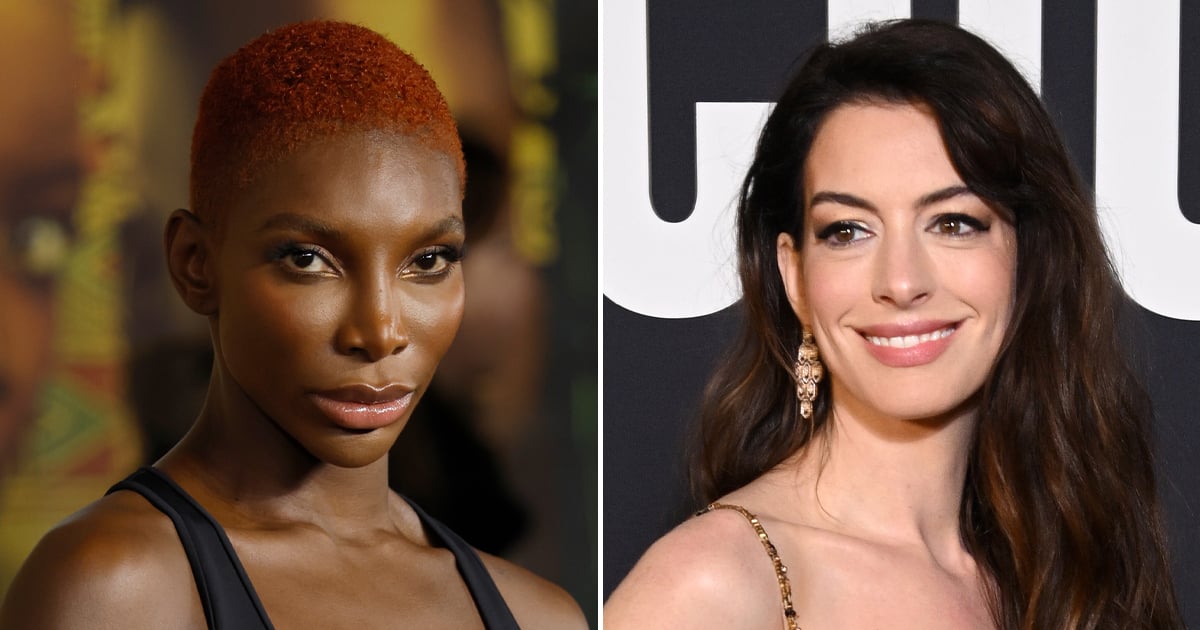 Image Source: Getty / John Phillips / Stephane Cardinale
Michaela Coel and Anne Hathaway are uniting for a new epic film that marries together the worlds of pop music, celebrity, and fashion. "Mother Mary," written and directed by David Lowery, is about a fictional pop star (Hathaway) and her relationship with an iconic fashion designer (Coel). The A24 movie will also have original songs written and produced by pop royalty Jack Antonoff and Charli XCX, the latter of whom also recorded a song for 2022's "Bodies Bodies Bodies," another A24 film. Deadline broke the news of the project on 21 March, with A24 confirming it on Twitter shortly after.
Both Hathaway and Coel have been very busy lately. Hathaway stars in "Eileen," which debuted at the Sundance Film Festival in January and will be released later this year. She also premiered "She Came to Me" at the Berlin International Film Festival in February. In addition to "Mother Mary," Hathaway stars in the upcoming thriller "Mother's Instinct" with Jessica Chastain and the Amazon Studios romantic comedy "The Idea of You." As for her role in "Mother Mary," everyone knows Hathaway has singing chops; she won her Oscar for her role in the "Les Misérables" film back in 2013.
Meanwhile, Coel appeared in 2022's "Black Panther: Wakanda Forever," and her character — one of Wakanda's Midnight Angels — seems primed for a Disney+ spinoff. She also joined the upcoming "Mr. and Mrs. Smith" Amazon series, which stars Donald Glover and Maya Erskine. Coel won an Emmy in 2021 for her series "I May Destroy You," which she starred in and wrote, as well as codirected some episodes for.
Lowery's previous movies include 2021's "The Green Knight," starring Dev Patel; 2017's "A Ghost Story," starring Rooney Mara — which were both A24 films; and 2016's "Pete's Dragon" for Disney.
"Mother Mary" doesn't have a release date yet, but filming it set to take place in Germany, as per Deadline.