Natalie and Shayne's Perfect Match Fight, Explained
"Love Is Blind"'s Shayne Is Going to Be on "Perfect Match," and Natalie Has a Lot to Say About It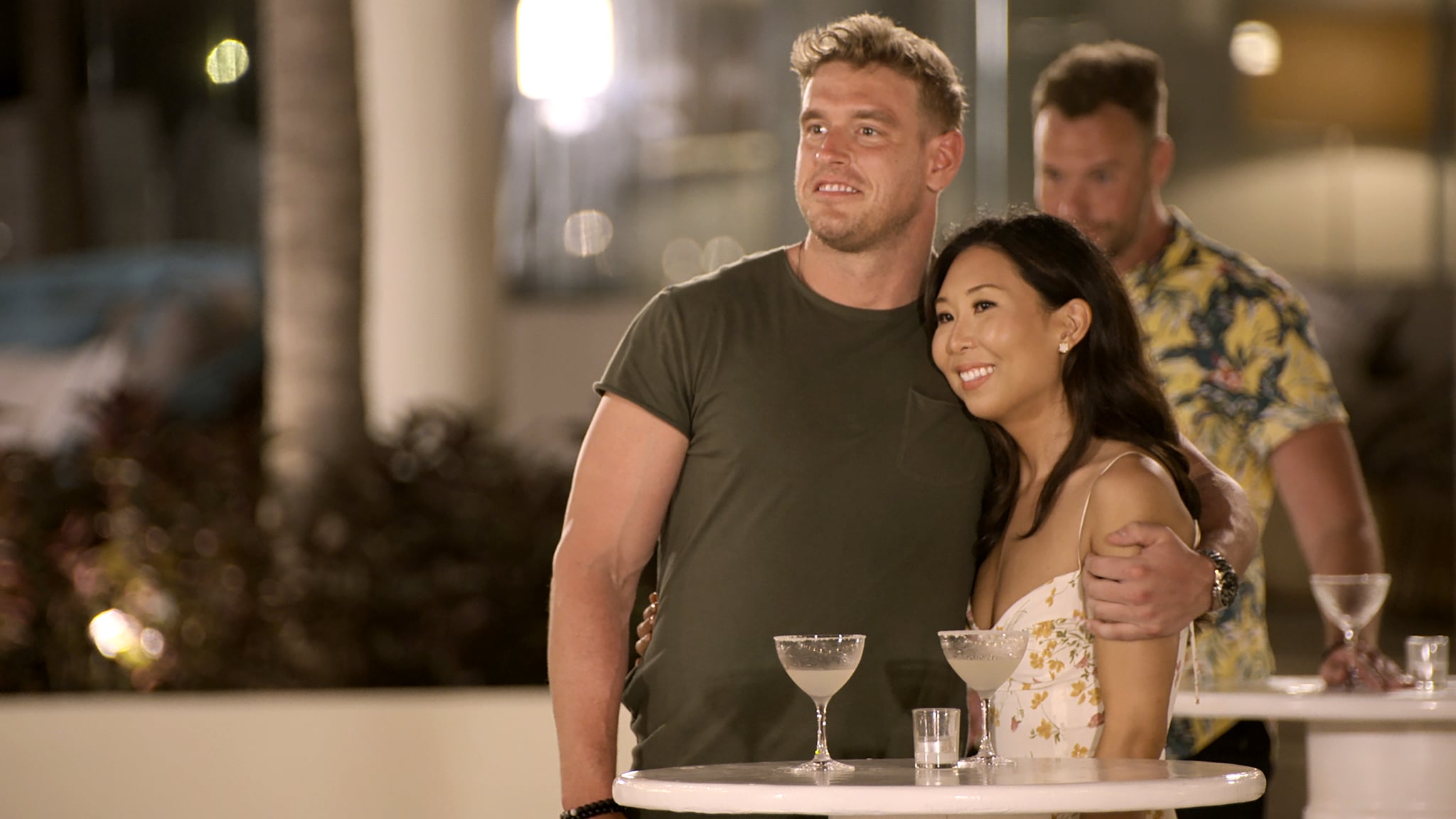 Somehow, "Love Is Blind" season two's Natalie Lee and Shayne Jansen are at each other's throats again, and it's all thanks to Netflix's new series, "Perfect Match." "Perfect Match," which debuts on 14 Feb., is a crossover dating series that unites some of the breakout personalities from other Netflix reality shows, including "The Circle," "The Ultimatum," "Too Hot to Handle," and "Love Is Blind." The cast includes Jansen, who almost married Lee on "Love Is Blind." But Lee, in since-deleted Instagram posts, accused him of joining the show while they were dating.
"I knew about the new dating show back in Sept 2021 because Shayne and I were both approached to apply for it while we were in a relationship (casting didn't know we were together at the time)," Lee wrote in a lengthy Instagram Story, according to a screenshot published by People. She continued, "We told each other we declined the opportunity, but I later found out he actually didn't decline and started the casting process in Nov 2021 without my knowledge at the time, while we were still together." They broke up sometime that month, she said.
But, she wrote, Jansen continued to text her while filming the series. "He texted me numerous times he wanted to leave midway through filming because he still had feelings for me after we saw each other for [the] first time since our breakup at the reunion show taping," she claimed. She added that he wanted her support while he dealt with online hate, and said that she encouraged him to continue filming and tried to stop the backlash through her own interviews and social media posts.
But when he returned from the show, she claims he wanted to discuss their relationship again, and she did not want to reconcile. She alleges that at that point he lied about her on a podcast, ending their friendship (though she adds that he did apologise in a text). Lee also made the same claim that they were still together when casting began in comments on a TikTok she posted.
Jansen responded on his own Instagram Story, also published by People, writing, "Obviously with the new show coming out I figured 'someone' would try to once again destroy my character for personal gain. I have tried to move on numerous times but this keeps resurfacing and I have boundaries." He said that he isn't a "clout chaser" because he left Chicago to take care of his sick mum, and scolded Lee for talking "negatively" about him "shortly after" his mum's death (Jansen's mother passed in October 2022). He also shared texts where Natalie was supportive of him going on the show.
Shayne and Natalie got engaged while filming "Love Is Blind" season two in 2021, but ultimately did not get married. They briefly reconciled after filming before parting ways again. The series was released on Netflix in 2022, seemingly around the time Jansen was filming "Perfect Match."
Lee and Jansen did not immediately respond to POPSUGAR's request for comment.
Lee reflected on the drama with her ex in a September 2022 interview with POPSUGAR when the "After the Altar" episodes aired. She discussed her decision to reveal flirty messages between Jansen and Shaina Hurley, saying, "I felt like talking about my side of the story." She continued, "It was really a way of sticking up for myself and standing my ground at that moment. I decided to talk about it, but now that it's been six months, obviously there's been a lot of healing and moving on."