Only Murders in the Building Skit at 2023 SAG Awards Video
Selena Gomez, Steve Martin, and Martin Short Open the SAG Awards With a Friendship-Ending Skit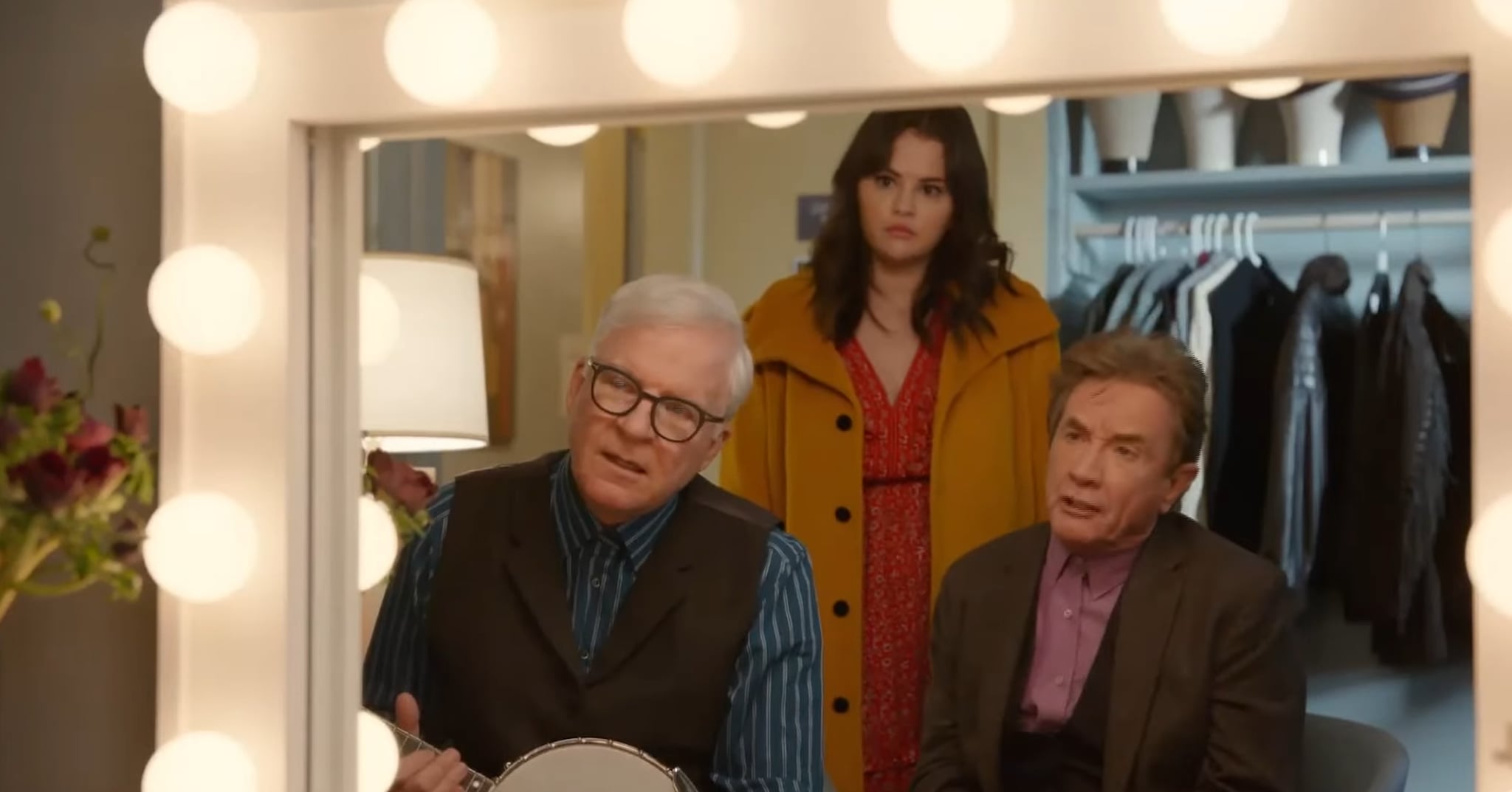 Image Source: YouTube user Netflix
Selena Gomez, Martin Short, and Steve Martin — the beloved trio at the centre of "Only Murders in the Building" — opened the 2023 SAG Awards on 26 Feb. by riffing on the key idea in fellow nominee "The Banshees of Inisherin."
"Hey Steve!" Short says at the beginning, meeting his friend in the "OMITB" dressing room. "Do you wanna watch the SAG Awards with me?" "No," Martin replies. Short asks him what's wrong, adding "You've been acting odd all day."
"I don't want to be friends anymore," Martin says solemnly. "What?" Short asks. "But we've been best friends — well, pretend show-business best friends — for years. There's no one I feel fake closer to."
"Just move your feckin chair away," Martin says, using the Irish-inflected swear word from "Banshees." Short complies as Martin adds, "Move it all the way out of the feckin frame."
"Out of the frame? Feck off!" Short says. Martin responds, "Look, if you keep bothering me, I'm going to cut off all my fecking fingers" — i.e. the action taken by Brendan Gleeson's Colm in the film. Short replies, "But if you cut off your fingers, then you wouldn't be able to play the banjo anymore."
Just then, Gomez arrives. "What's wrong, Steve?" Gomez asks. Martin hands her a sheet of paper. "Oh — you're both nominated in the same category," Gomez informs them. "We're what?!" Short asks, outraged. "I'll cut off more than your freakin' fingers, you pasty faced freak!" he yells, choking Martin.
"It's OK," Gomez comforts them. "You're both obviously going to lose." The duo, of course, make up. And thank goodness, because more "OMITB" is on the way.
Gomez, Martin, and Short are currently in the middle of filming season three of their hit comedy — so it seems they stayed in New York instead of making the trip for the SAGs ceremony. In addition to the two actors, the show's ensemble is also nominated in the comedy series category. For the new season, which will come back later this year, they're joined by new cast members including Paul Rudd, Meryl Streep, and Ashley Park.