Everything We Know About Disney+'s Percy Jackson Series
Disney+ Is Developing a Long-Awaited Percy Jackson Series and Logan Lerman Approves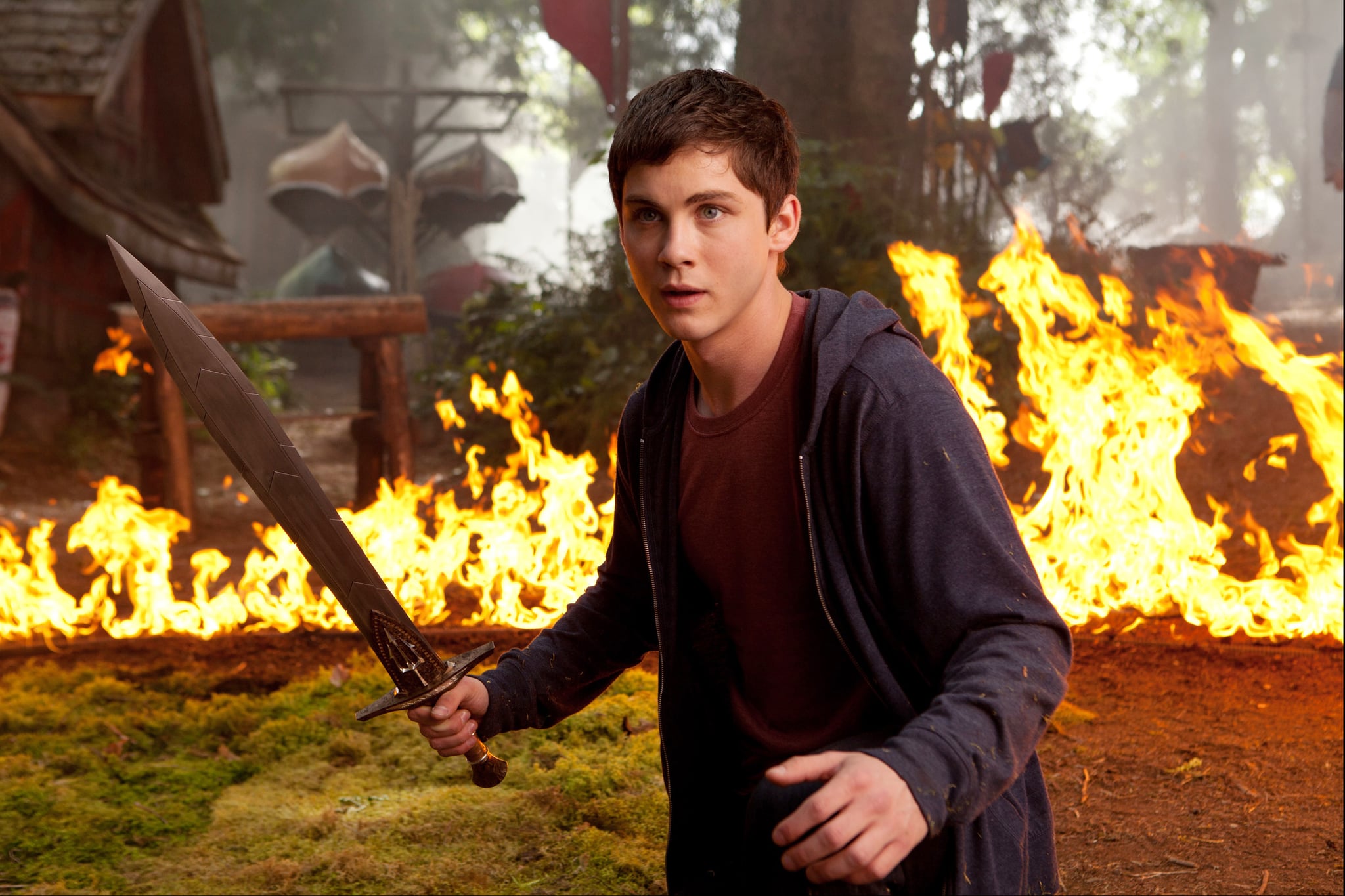 We have some great news for you, demigods! Rick Riordan's well-loved fantasy series, Percy Jackson & the Olympians, is once again getting the live-action treatment, but this time as a Disney+ series. The author announced the news on May 14 by posting a video to his Twitter page, where he and his wife Becky broke the news. "After a lot of hard work and a lot of support from you guys, Percy Jackson is coming to Disney+," Riordan says in the video, high-fiving his wife in excitement.
The author followed up the video with a statement sharing that they couldn't say much, but that they are "excited about the idea of a live-action series of the highest quality, following the storyline of the original Percy Jackson five-book series." Riordan added that he and Becky will be involved "in person in every aspect of the show," which is already a huge difference from the film adaptations. Riordan has openly admitted on his blog that he had little control over the two films made by 20th Century Fox, noting that once he "saw the final script and saw what they were doing on the set, I realised I had to step away for my own peace of mind."
The first of the five-book Percy Jackson series was released 15 years ago, with the first film adaptation premiering a decade ago. Both the novels and films followed the story of Perseus "Percy" Jackson, a young boy who discovers he's one of several young demigods descended from Greek mythical deities. The first season of the Disney+ series will follow the first book, The Lightning Thief, though everything else about the show including the production team, cast members, and release date is tightly under wraps.
One thing we can say about the series? It already has a huge backer! Logan Lerman, who played Percy Jackson in both films, praised the news on Twitter, writing that he was excited to see the series and hopes "it gets the adaptation the books deserve." We love a class act!