Pete Davidson's Role in Guardians of the Galaxy Vol. 3
You Might've Missed Pete Davidson's Secret Cameo in "Guardians of the Galaxy Vol. 3"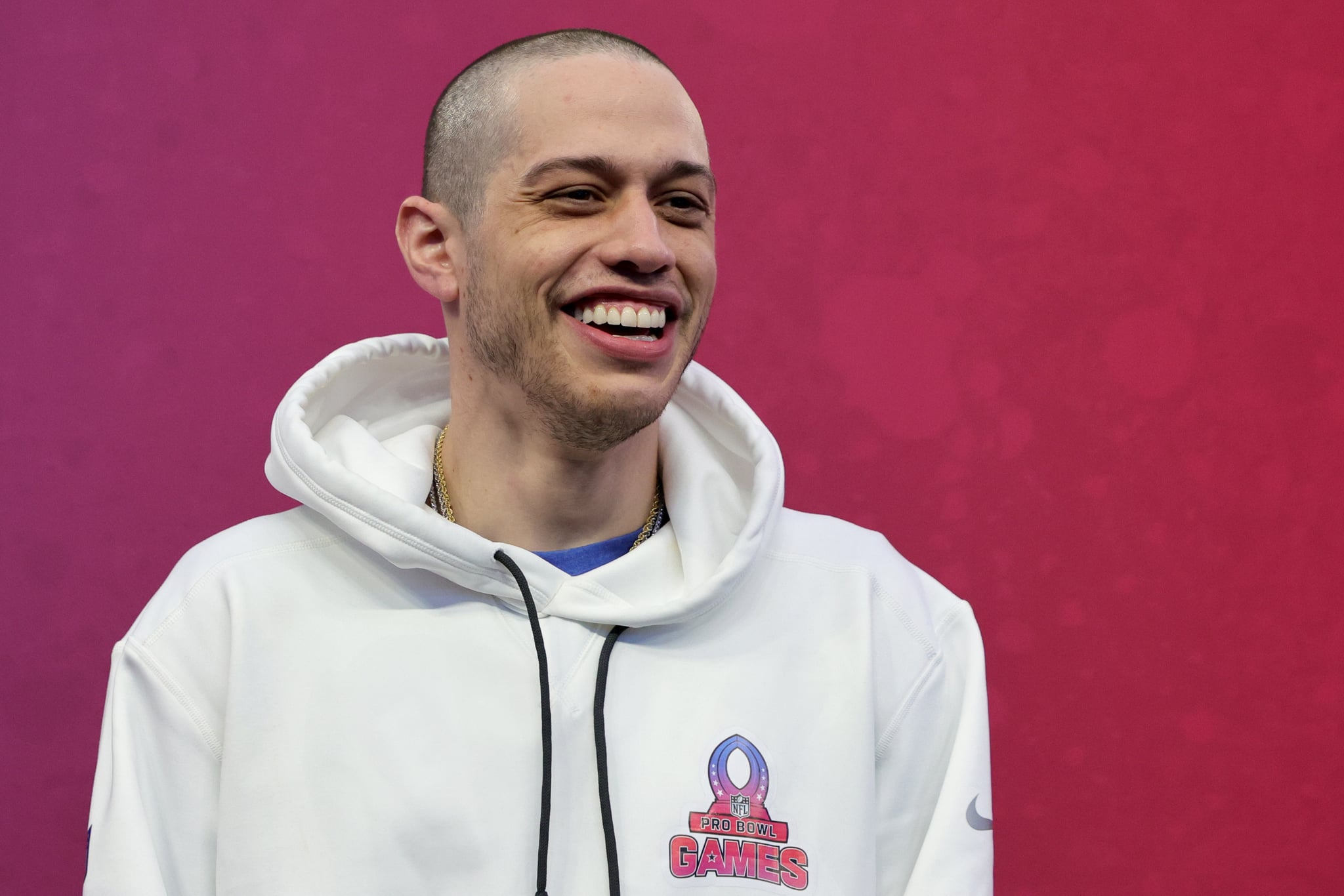 Pete Davidson wears many hats. He's a comedian, writer, former "SNL" cast member, and, most recently, an actor in "Guardians of the Galaxy Vol. 3." After the end credits of the movie listed Davidson as a member of the cast, audience members were confused, trying to remember where they had actually seen him. On 7 May, director James Gunn ended the speculation, confirming that Davidson had indeed played a small role in the film. "I voiced the beautiful Lambshank," Gunn wrote, sharing a few behind-the-scenes photos on Twitter. "And my friend Pete not only voiced but actually came to visit us in Atlanta for a day and played Phlektik on set."
Given that Phlektik is an alien whose costuming includes a green skull and big bug eyes, it's no wonder fans didn't immediately recognise Davidson in cinemas. Gunn posted more pictures from set, taking selfies with Davidson and Chris Pratt, crouching alongside Zoe Saldaña and Pom Klementieff, and giving his followers a look at Davidson as an extraterrestrial.
Although Davidson is no stranger to acting thanks to his time spent on "SNL," appearing in "Guardians of the Galaxy Vol. 3" — even disguised as an alien — is a pretty big deal. Other celebrities who joined the Marvel universe for "Guardians of the Galaxy Vol. 3" include Linda Cardellini, who voiced Lylla the otter, Maria Bakalova, who played Cosmo the Spacedog, and Sylvester Stallone, who returned as Stakar Ogord. Vol. 3 is an especially star-studded film because, according to Gunn, it's likely to be his last Marvel movie.
"It was like our trilogy. That's kind of what we all signed up for, to do a trilogy," actor Dave Bautista told GQ back in January. "I think this will be the last version of our Guardians of the Galaxy." In case you missed it, read on to see Davidson's role in what may be the last "Guardians of the Galaxy" movie ever.
I voiced the beautiful Lambshank. I don't want to show her here because she's too gorgeous & I don't want folks to feel bad about themselves in comparison. And my friend Pete not only voiced but actually came to visit us in Atlanta for a day and played Phlektik on set. https://t.co/tyVPU7GsZg pic.twitter.com/2cKamjHqxS

— James Gunn (@JamesGunn) May 7, 2023