Poppy Ajudha's "Weakness" Music Video [Exclusive]
Exclusive: Enter Poppy Ajudha's '70s Dreamland in the Video For Her New Single "Weakness"
Singer-songwriter Poppy Ajudha has been surrounded by the smooth sounds of reggae and jazz music her entire life. Her father owns The Paradise Bar in Deptford, and the music played there has stuck with Ajudha and ultimately influenced her own music career. Growing up in the melting pot that is London has "definitely influenced the music I create", she told POPSUGAR, adding that both her British and Caribbean background have an impact. It's not that surprising that she wanted to be a pop star from a young age, but (like many of us) she had "all of these really big dreams" and then reached that stage in her teens where she became more insecure and stopped believing in herself. At age 16, she decided that music was her true calling; she squashed those voices in her head and put on her very first show at a pub in New Cross.
Despite the inevitable delays caused by the current pandemic, her debut album is on its way this year, and in the meantime, she's releasing a video for her new single "Weakness." We caught up with Ajudha to talk about the video and its inspiration, along with the personal experience that is self-directing.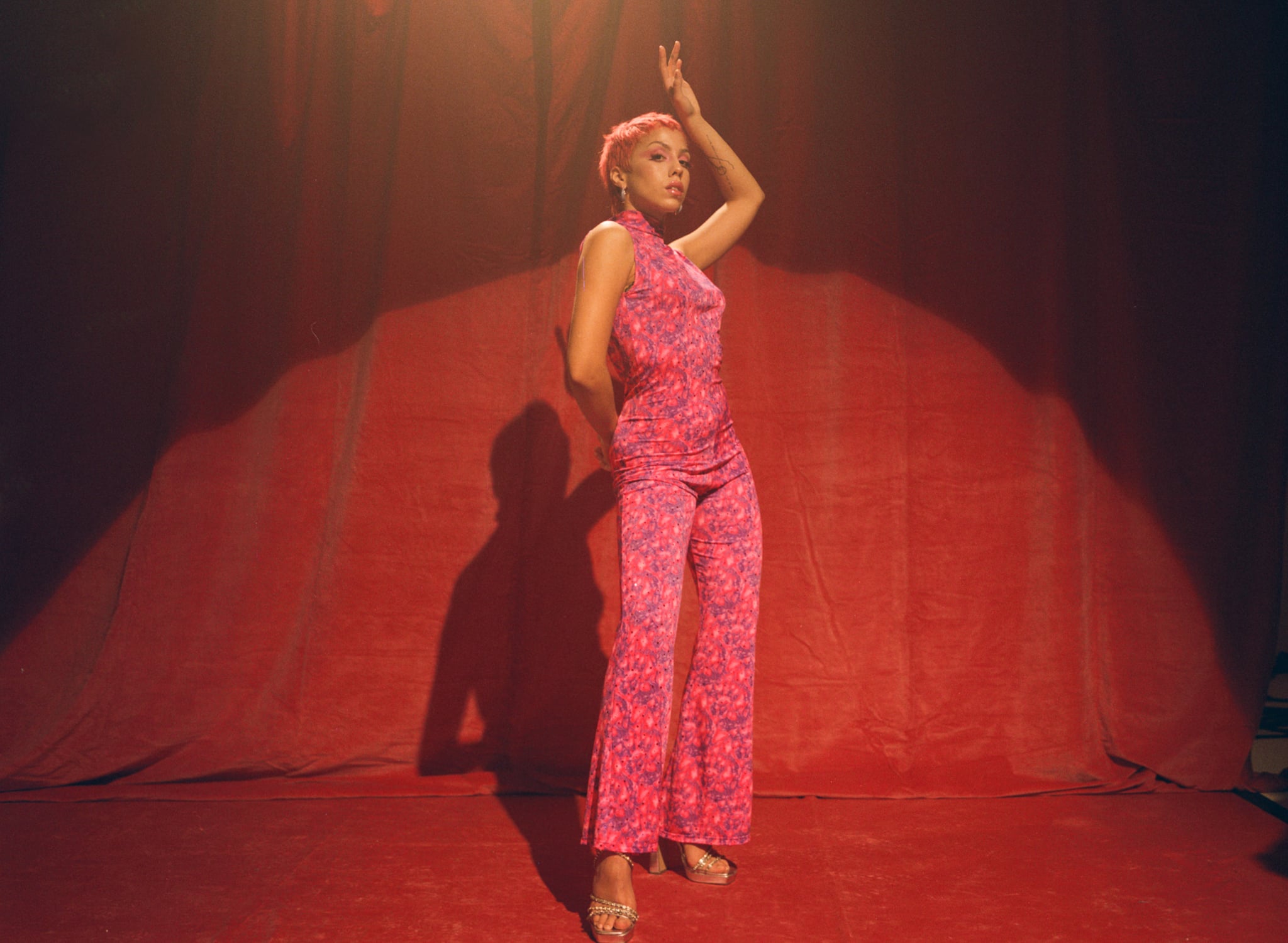 For Ajudha, lockdown brought about some much-needed reflection and the opportunity to perfect her craft. She started a podcast, learnt how to produce on her laptop, and built a studio in her home. That all lead to her self-directing her own music videos, the first of which is for the track "Weakness". Originally written as a reggae song, Ajudha worked with musicians Karma Kid and Tom Ford to develop it into an upbeat, soulful party tune. And while it's a great dance track, the emotions the love song explores are a bit complicated. "Sometimes when you fall in love or when you feel very emotionally attached to someone, you can feel like you're out of control", Ajudha said of the inspiration, a feeling she herself grapples with in real life. "As someone who's very independent and very strongheaded, I don't often like to feel out of control or feel weak, or like I'm at the mercy of someone else."
Ajudha already had a strong narrative in mind for what she wanted the video to look like, and thanks to her newfound skill set, self-direction seemed like the most obvious way forward. "I made a treatment, the mood boards, decided on the makeup looks, and the storyline" she said, whilst explaining that "it was definitely a very revealing experience, realising all the parts that go into making a music video." To bring the song to life visually, Ajudha worked with an animator. "I wanted to bring in the imagery of the song, which was like all salty and sweetness, so having sweets falling and it being very glam," she said. The '70s served as serious style style inspiration, with the numerous outfit changes paying tribute to vintage film posters.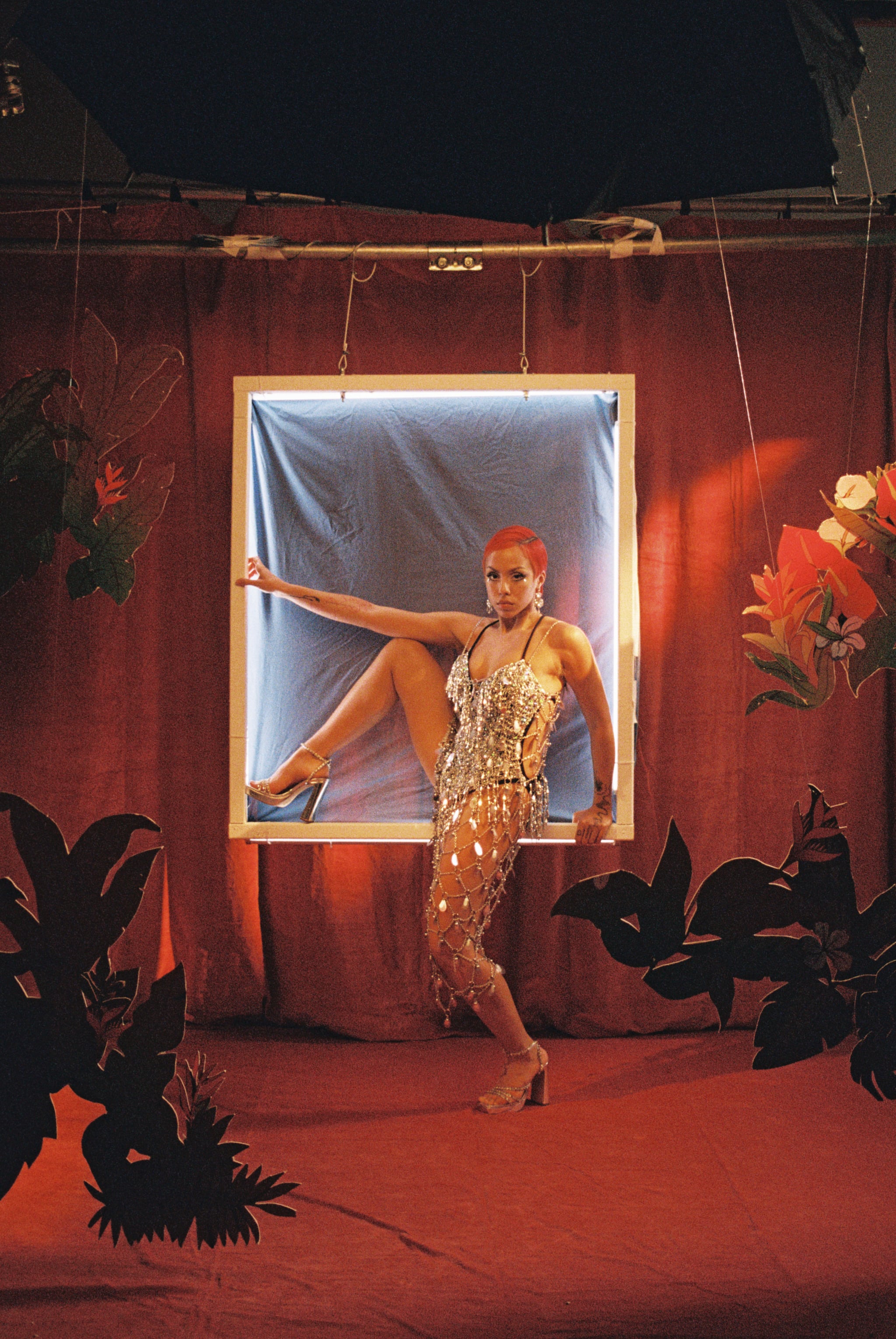 Making the decision to self-direct in music not only helps to control your own narrative, but for Ajudha, being so involved with the creative process also helped her to learn more about herself. "I love to dress up and push the boundaries of who I am as a person", she told us. Fans getting a strong and empowered feel from her music is the most important thing to her and it's something she aims to explore through her visuals. Despite her dressing up as housewife in the "Weakness" video, she explained that "it's still always tongue in cheek. I never want it to feel like it's playing into gender norms or stereotypes. If I've had an input on a video then it will always have that element where it's trying to still be subversive."
Self-direction seems to be the way forward for Ajudha. Her involvement with the production of her own music has been a positive experience and one that she will most likely be replicating for future releases. "It's definitely been a really great, liberating experience in terms of just doing things myself, and just taking things into my own hands," she explained. It's helped to reaffirm her self belief, too, explaining that "having the time to really develop in that way" has changed the way she thinks about future projects.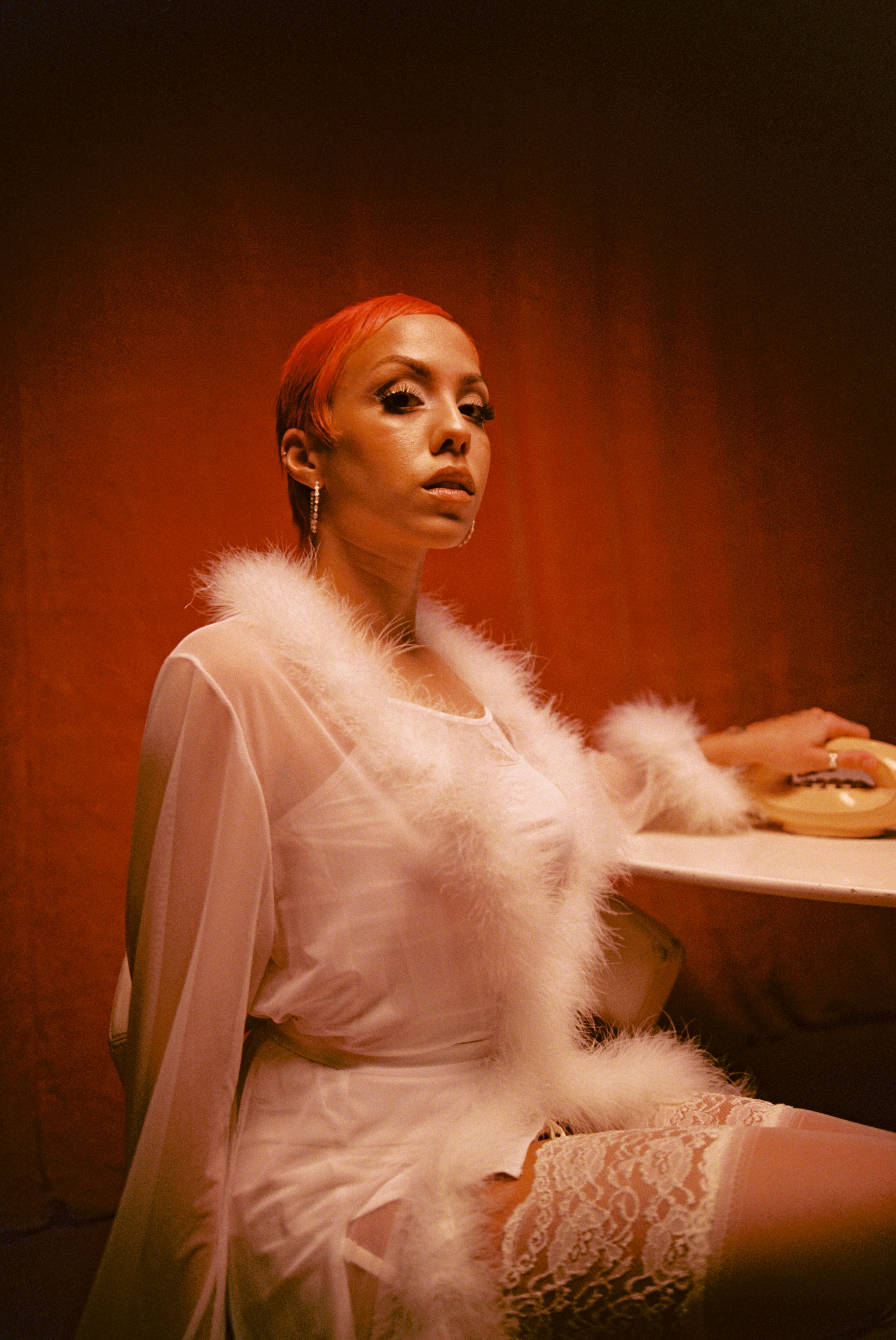 Ajudha's debut album is undoubtedly inspired by her experience over the last year. "[The album] is based around everything that's happening today and all the chaos in the world, it's trying to make sense of that. It's definitely a call for change," she said, adding that she seeks to encourage listeners to engage with and care about the issues that we are facing today. In particular, Ajudha hopes to draw attention to "issues that might not personally face us, but face the global community". The release is set to be her most important and meaningful work yet, because of how much of her experiences have informed it. Even now, whilst stuck at home, Ajudha is "still inspired to write every day by everything that I see happening in the world, and the way that I feel about it, and my opinions, and the books that I read. Looking back at the people who have paved the way for change in this world will always inspire me to write." It's no secret that the coronavirus pandemic has changed the way musicians work, and forced them to find new ways of connecting, Ajudha included. "The way that we engage does have to change, and we have to adapt to this new situation. But I hope that there can still be the focus to enjoy, and listen, and hear music in the same way."
Watch the video for Poppy Ajudha's "Weakness" above, and listen to the track on Spotify and Apple Music now.
Image Source: Harry McCullough