Prince Harry Talks Therapy in Netflix's "Heart of Invictus"
Prince Harry Opens Up About Therapy: "The Trauma That I Had I Was Never Really Aware Of"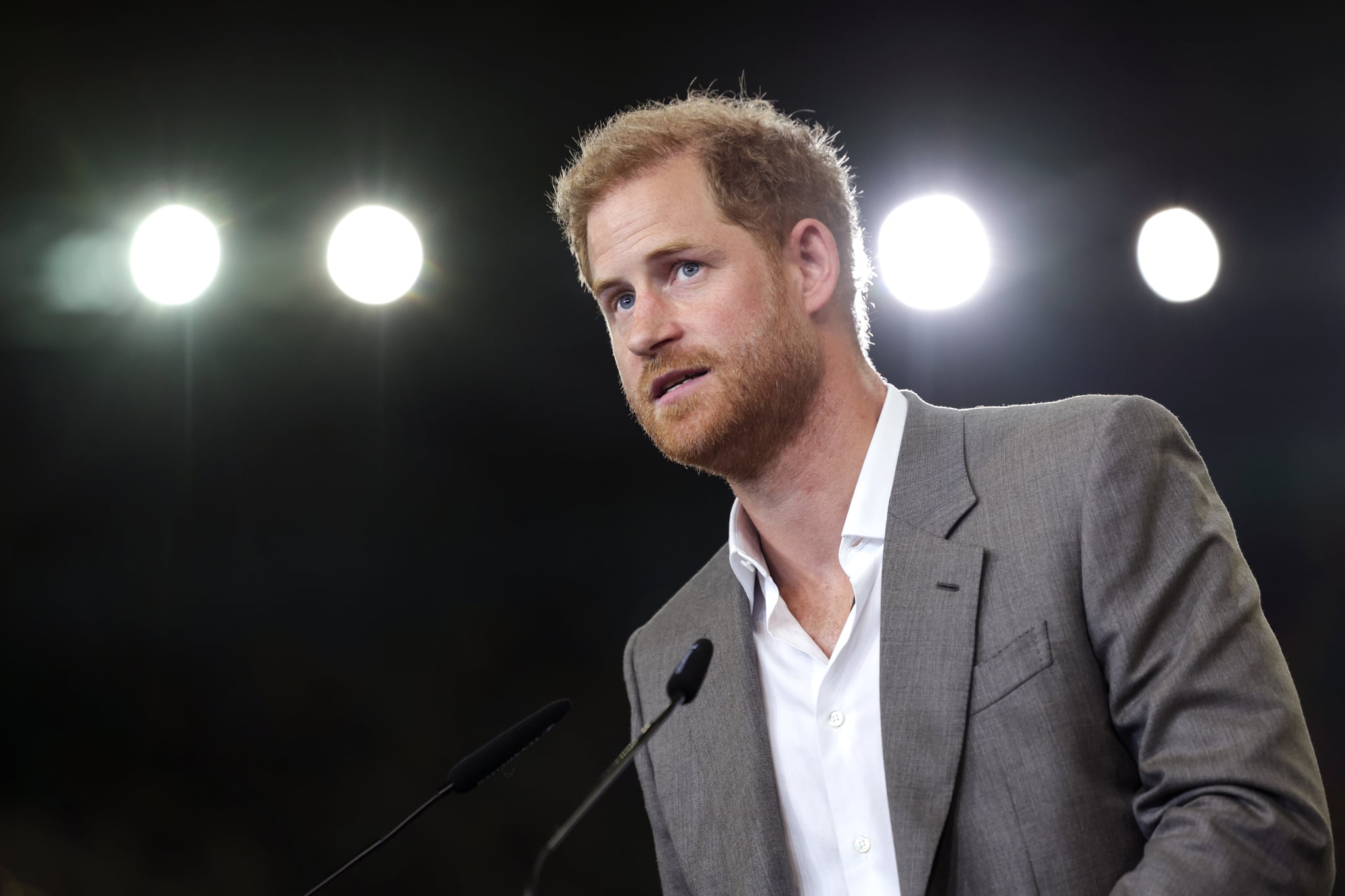 Prince Harry's new Netflix documentary was released on 30 August, but it's not another deep dive into his romance with Meghan Markle or his fractured relationship with the Royal Family. Instead, "Heart of Invictus" documents Harry doing what he loves, telling stories of the competitors and organisers of the Invictus Games; an international multi-sport event for serving and veteran servicemen.
The five-part series follows the buildup to the 2022 Invictus Games which took place in The Hague, Netherlands. While Harry leads the project, Meghan also briefly features supporting her husband. During the series, Harry touches upon poignant moments in his life following his return from war in 2008 which led him to launch the Games, but acknowledges that his mental health was affected long before this.
"The trigger for me was actually returning from Afghanistan, but the stuff that was coming up was from 1997, from the age of 12," he says, referencing the time when his mum, Princess Diana, died following a car crash in Paris. "Losing my mum at such a young age, the trauma that I had I was never really aware of. It was never discussed, I didn't really talk about it and I suppressed it like most youngsters would have done."
Harry continues to reveal the impact that therapy had on his life. "But then when it all came fizzing out I was bouncing off the walls. I was like 'what is going on here? I'm now feeling everything as opposed to being numb'."
Harry has previously spoken, both in his "Harry & Meghan" Netflix docuseries released in December 2022 and his memoir "Spare" released in January, about the lack of support and openness in the Royal Family. Most notably, Harry claims that external support was discouraged by the Royal Family when Meghan was suffering depression and suicidal thoughts, stating that "they were concerned about how that would look for the institution" during a segment in the couple's first Netflix docuseries.
Fortunately, Harry realised the benefits of therapy. "The biggest struggle for me was that no one around me really could help. I didn't have that support structure, that network, or that expert advice to identify what was actually going on with me," he explains. "Unfortunately like most of us the first time you consider therapy is when you are lying on the floor in the foetal position probably wishing you had dealt with some of this stuff previously. And that's what I really want to change."
Harry founded the Invictus Games in 2014 after serving in Afghanistan. His goal was to use sports to help aid the physical, psychological, and social recovery of active-duty soldiers and veterans. It's also where Harry and Meghan made their first public appearance as a couple in 2017.