Will There Be a Queen Charlotte Season 2?
The "Queen Charlotte" Cast Weigh in on a Possible Season 2 — And Have Some Spinoff Ideas
Watch out! This post contains spoilers.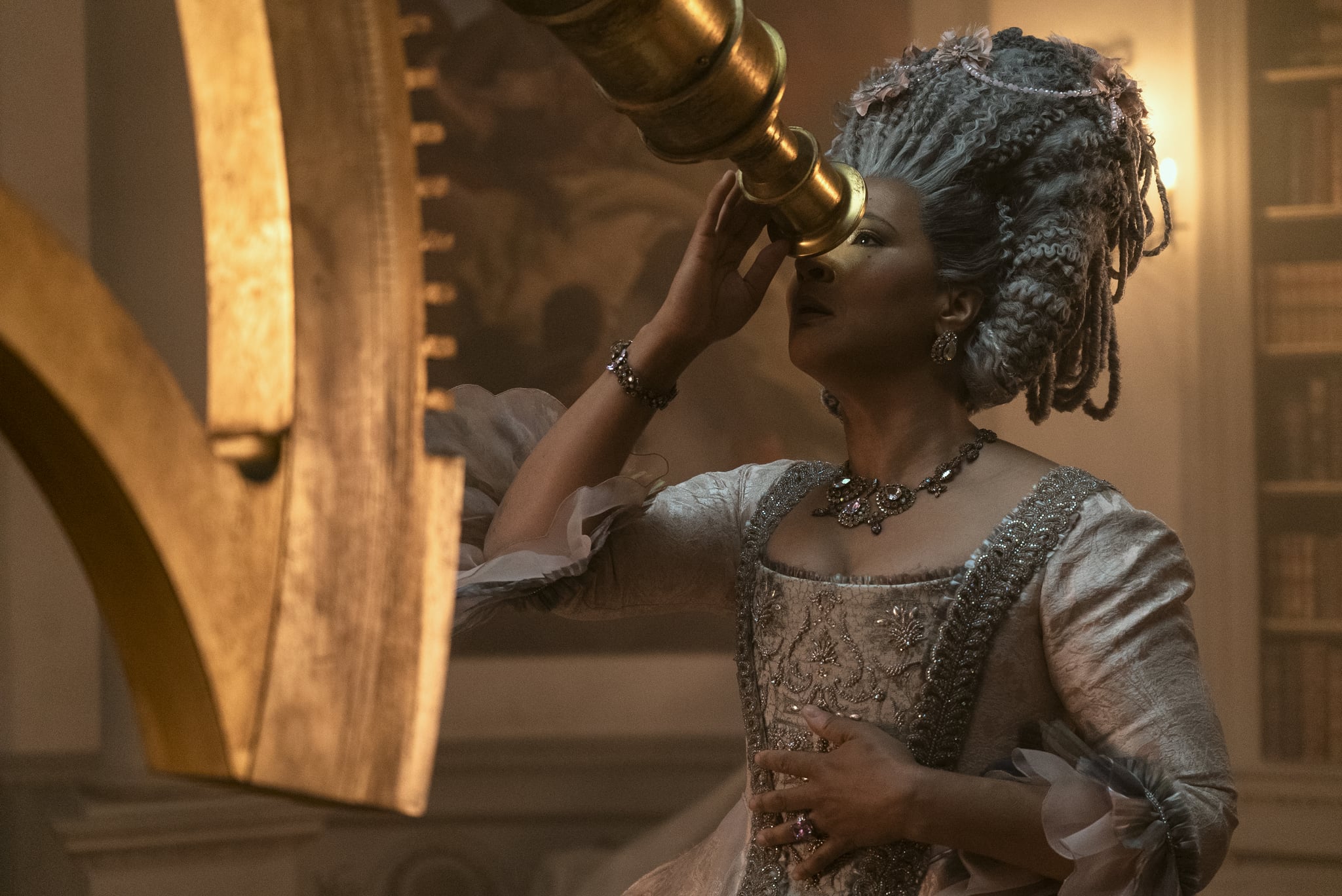 Netflix's "Queen Charlotte," released by the streamer on 4 May, has already won itself a legion of fans. The show follows Queen Charlotte and King George III during the first months of their marriage and also as adults in the "Bridgerton" timeline. The series also sheds a light on Lady Danbury and her family — including what happened to her husband, Lord Danbury — and on Violet Bridgerton as a young girl living with her parents, the Ledgers. Plus, there's Reynolds, the King's secretary, and Brimsley, the Queen's right-hand, who get wrapped up in a covert romance under everyone's noses.
Though most of "Queen Charlotte"'s plotlines conclude by the miniseries' final episode, the question still remains: Will there be a season two? We asked some of the cast.
"That's above my pay grade," Golda Rosheuvel, who plays older Charlotte in both "Queen Charlotte" and "Bridgerton," says on the subject of another season of episodes. "But I will tell you, 'Bridgerton' has so many other characters, like Brimsley, that's an amazing story. Like Lady Featherington — Who is she? How has she got to where she [is]? There's Violet Bridgerton . . . There's so many other characters that I would invite the powers that be to invest in."
"Obviously the queen can be there as well," Rosheuvel adds. "I'm not doing myself out of a job. But I'm sure there are other characters that could kill it." The actor's favourite thing about doing the "Queen Charlotte" spinoff, she says, has been showing Charlotte as "a full-rounded character" with a lot of "vulnerability" and "complex relationships."
When Sam Clemmett, who plays young Brimsley, hears Rosheuvel's spinoff idea for his character, he tells POPSUGAR excitedly, "Sign me up."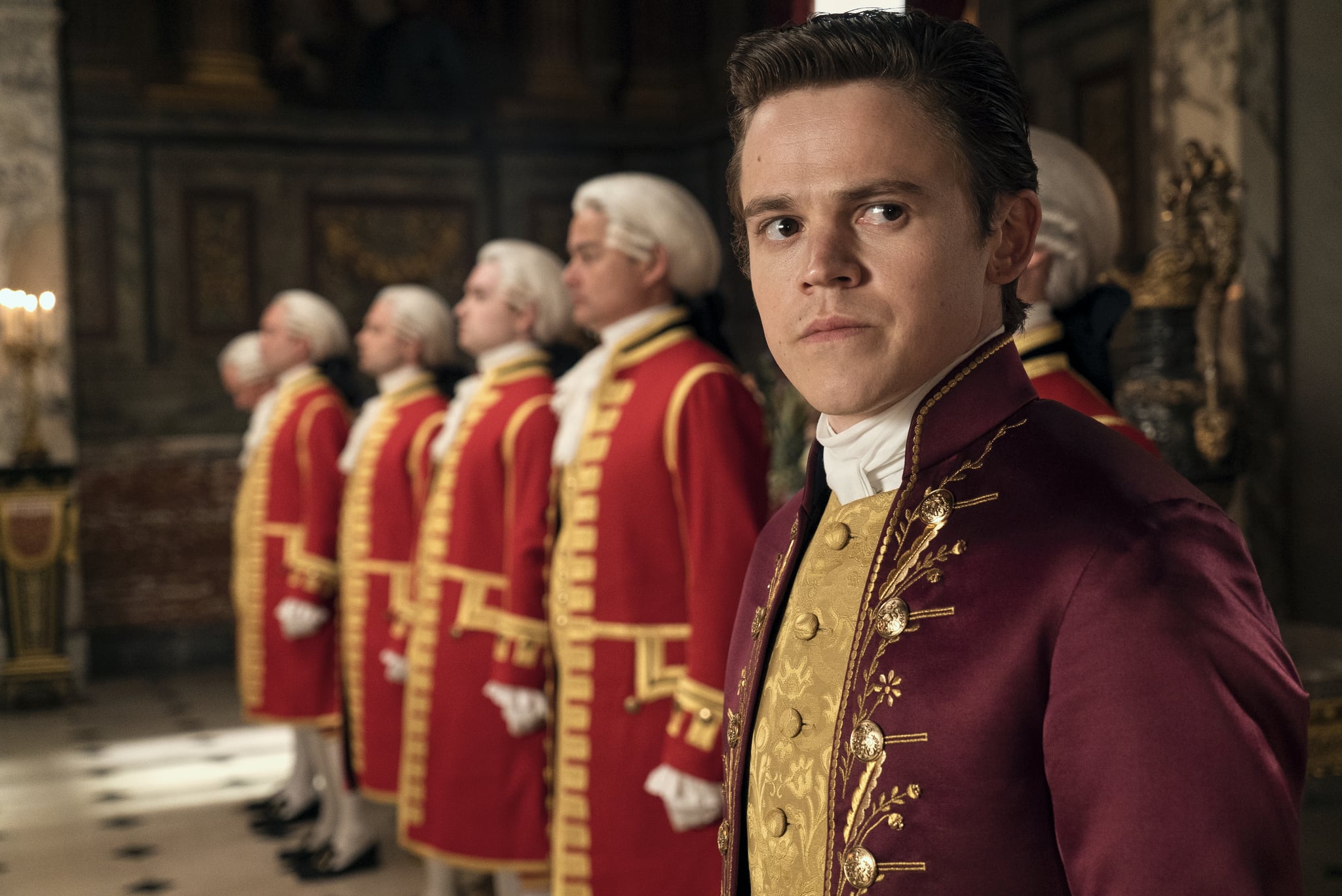 Meanwhile, Freddie Dennis, who plays Reynolds, had this to say when asked if he would want to do a spinoff. "It depends what happened to Reynolds. But yeah, I would love to do that." He jokes that maybe Reynolds would die in the first episode, while Clemmett adds that in that case, Brimsley would just be "pining for five episodes."
The costars say they're both very proud to bring the first major LGBTQ+ storyline to a "Bridgerton" show. "It's incredibly important that everyone feels represented by what they watch on screen," Dennis says.
"It's very empowering," Clemmett explains. "Shonda [Rhimes] created a world that celebrates inclusivity and diversity, and the fact that we get to tell this first queer storyline, I hope people feel as empowered watching it as we did making it."
While it's unclear if "Queen Charlotte" season two will happen, it seems clear that the "Bridgerton" world can keep spinning off from here.
"Queen Charlotte" is streaming now on Netflix.