Queenie: Cast, Plot, Release Date
Everything We Know About the New Channel 4 TV Adaptation of "Queenie"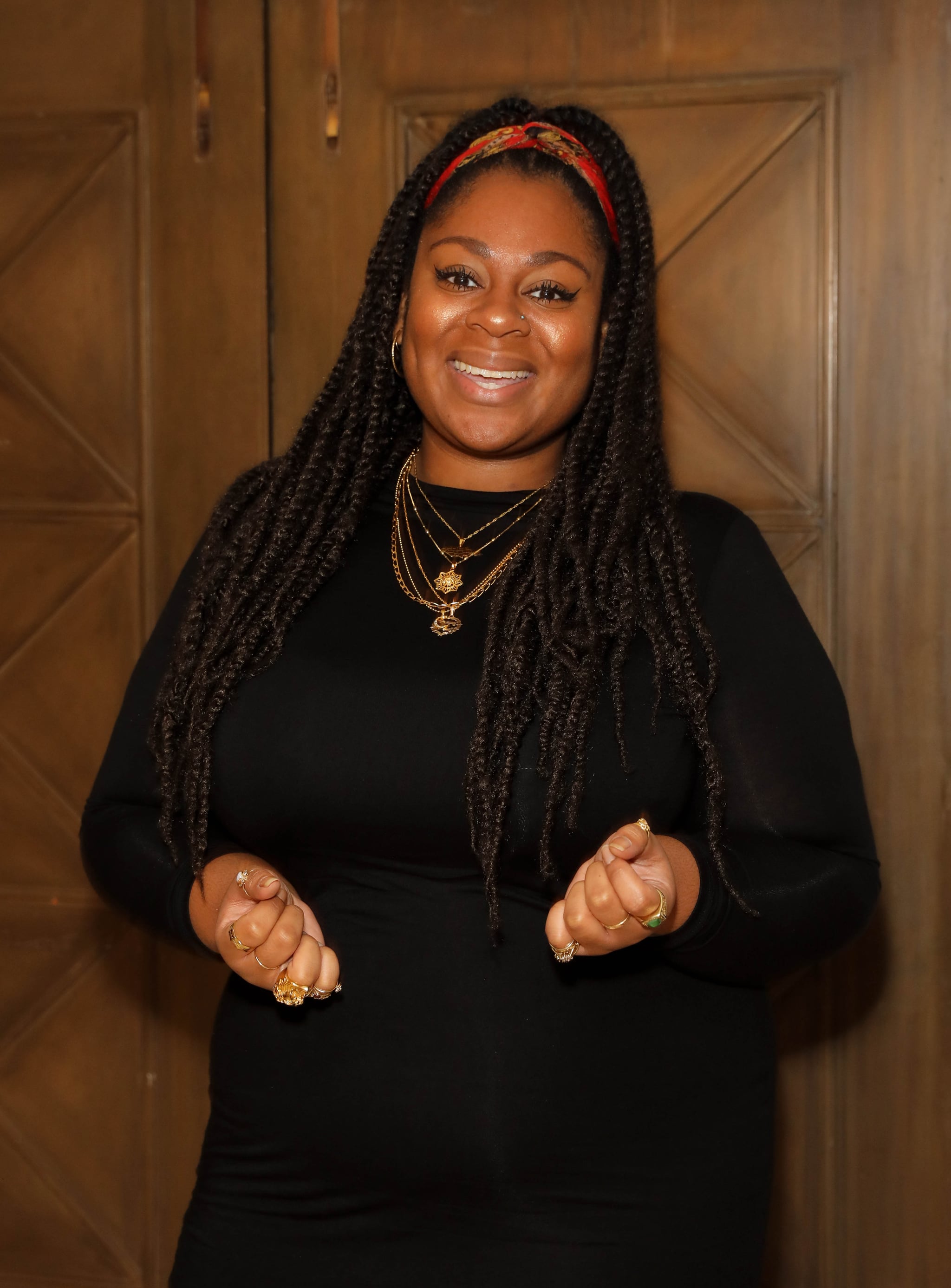 There are a few nostalgic moments that can be used to sum up lockdown: banana bread, home workouts with Joe Wicks, and Candice Carty-Williams's book, "Queenie". Although the novel was released in 2019, it gained a huge amount of traction during the pandemic, when people were looking for an escape from the morbid Covid statistics and the four walls of their homes.
The book made its way onto TikTok – or "BookTok", as it's become known – where it was hailed as readers's "highlight" of the year. The book addressed racial prejudices in everyday life, from colleagues, online dates, and even well-intentioned friends.
And now, "Queenie" is soon to be turned into a TV series on Channel 4. If recent book to TV adaptions are anything to go by (we're looking at you, "Daisy Jones and the Six"), then we have high, high hopes. Read on for everything we know so far about the upcoming TV series.
"Queenie" Cast
The series features theatre star, and relative TV newcomer, Dionne Brown in the titular role, "Plebs"'s Jon Pointing as her long-term boyfriend, BBC's "You Don't Know Me"'s Samuel Adewunmi as Frank, and singer Bellah will make her screen debut as Kyazike, Queenie's longest friend.
Elsewhere in the series, Sally Phillips ("Bridget Jones") will play Gina, "Queenie"'s cynical editor at her workplace, The Daily Read, while Tilly Keeper – who is perhaps best known for her role as Lady Phoebe in Netflix's "You" – plays her colleague, Darcy. Elisha Applebaum plays Queenie's best friend at university, Cassandra, and "Absolutely Fabulous"'s Llewella Gideon plays Grandma Veronica with "After Life"'s Michelle Greenidge plays Aunty Maggie.
"Queenie" Plot
"Queenie" tells the story of a 25-year-old Jamaican British woman from South London who finds herself stuck between two cultures, but fitting neatly into neither identity. After breaking off a long-term relationship, she turns to the wrong people, before realising she has to face her demons once and for all in order to rebuild her life.
It's a timely, important read about a Black woman's experience which doesn't shy away from the wider social-political issues of racism, diversity, and gentrification. We have no doubt that the TV series will do just as good a job of bringing these topics to the forefront of our conversations, too.
"Queenie" Release Date:
While a release date has yet to be announced, the cast has already begun filming the series in South London, so we don't think it'll be too much longer before you can get your fix of "Queenie" TV show goodness. We're hoping that we'll be able to watch the series on Channel 4 sometime in 2024. Keep checking back for more updates on when the show is going to drop.