How Childhood Books Are Comforting Me During Self-Isolation
Why I'm Turning to My Favourite Childhood Books For Comfort During Self-Isolation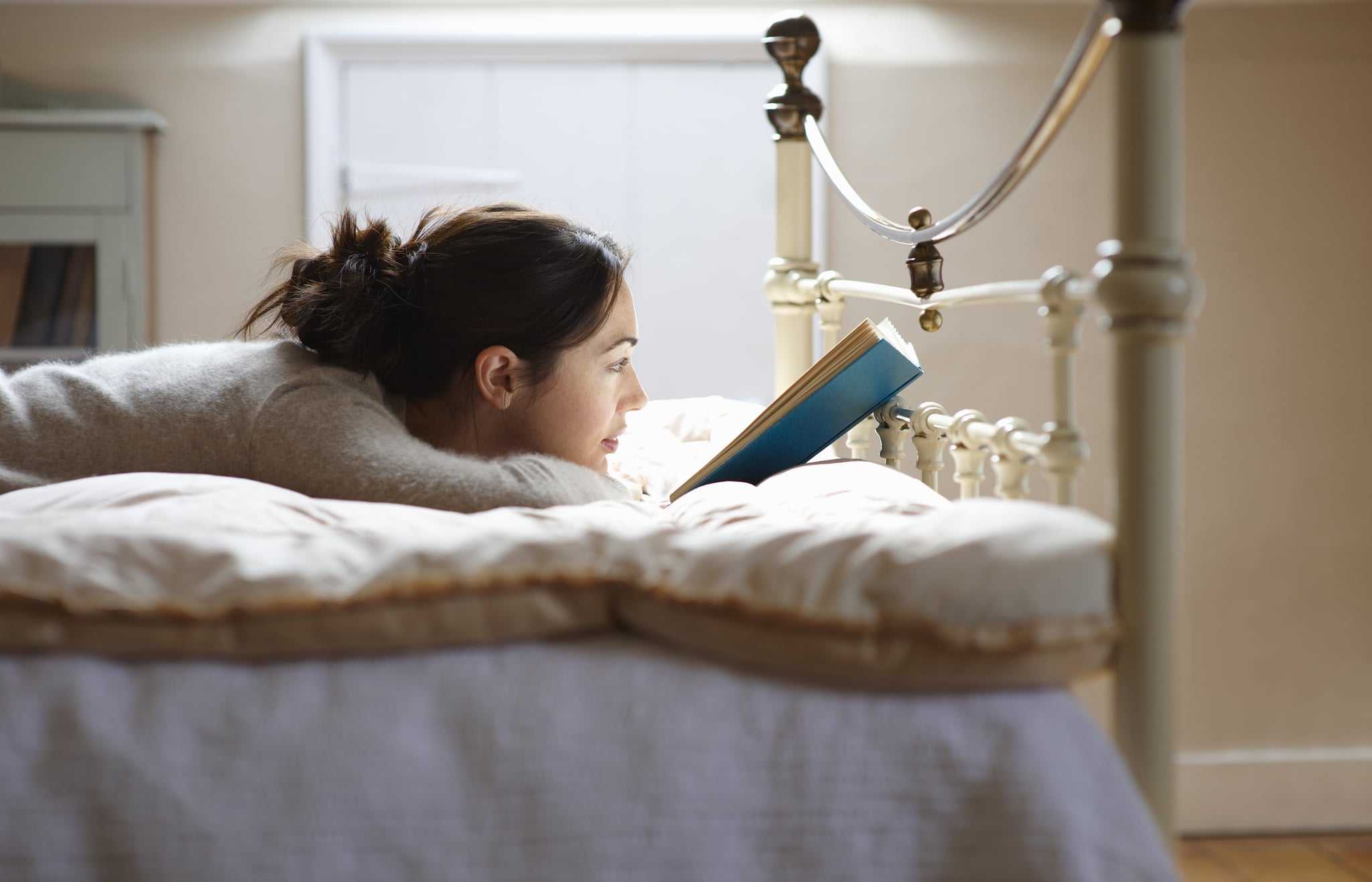 As a devout reader, many of my childhood memories involve books. Long summer days spent at my grandma's cottage reading, rainy afternoons accompanied with mystery novels and my mum's hot cocoa, and the excitement of Christmas with its prospect of new books filling up my shelves. As reading continues to be part of my life, it comes as no surprise that revisiting my favourite childhood books has been a source of consolation and hope during this hectic time.
After the coronavirus lockdown, I started to look out for ways to occupy myself. I quickly had a giant list. Learn Russian, pick up on my French, dust off the piano, and finally read those 600-page classics that had been sitting on my shelves for years. After two or three days exhausting myself with these activities, I decided to find something that would make me feel less — not more — anxious, so I turned to books and to the author who filled my childhood with joy: Enid Blyton.
I decided to find something that would make me feel less — not more — anxious, so I turned to books and to the author who filled my childhood with joy.
My favourite Blyton books were the Malory Towers series. They had everything a 10-year-old could hope for: an all-girls school where everyone wears matching uniforms, reunites for midnight parties, and dares to break the rules with the most creative pranks. At the time, the concept of a boarding school was very appealing to me, as it meant — at least in Blyton's universe — spending the school year away from your family with your close-knit group of friends; how exciting!
As I reread these girls' adventures, I started to wonder why I had come back to these books. It could just be that I had read them as a child and they reminded me of a time where everything was easier. But it wasn't just that. In the Malory Towers series, Darrell and her friends are isolated from their families, the same way many people are now due to the coronavirus pandemic. In fact, though I didn't realise it as a child, studying in a boarding school can be both an exciting and frightening experience. If you don't make any friends, and you're away from home, surrounded by people who seem to fit seamlessly into this new environment, it's easy to feel displaced.
In First Term at Malory Towers, Blyton introduces Mary-Lou, a shy and unassuming girl who tries hard to fit in and be part of the group. As a child, I remember being shocked at how Gwendoline is so evil to Mary-Lou, playing on her fear of swimming and almost making her drown by holding her down in the water. Being away from home could indeed be scary.
Still, by rereading Blyton's stories, I couldn't help but feel comforted and encouraged. For though these characters sometimes feel alone in their suffering, they always come together to overcome their difficulties. That is what makes these books so special. Female companionship. The power of trusting your peers when you're facing obstacles. It isn't like Gwendoline is the villain, Darrell the heroine, and Mary-Lou the martyr. They are all growing, changing, and trying to adapt to their new reality the best way they can.
I was going to try to do the same. Adapt. Accepting that, as millions of other people, I'm now staying at home, but I'm not alone. There's a whole world fearful right now, many people are suffering, but even though we're physically distant, we find commonality in the pain and uncertainty. It's like your first term in a new school. You may be frightened to be away from home, but just as the Malory Towers girls taught me, there's still connection in the distance and hope amidst the chaos of our lives.