Sydney Sweeney's Reality: Trailer, Cast, Release Date
Sydney Sweeney Plays Whistleblower Reality Winner in the Tense Trailer For HBO's "Reality"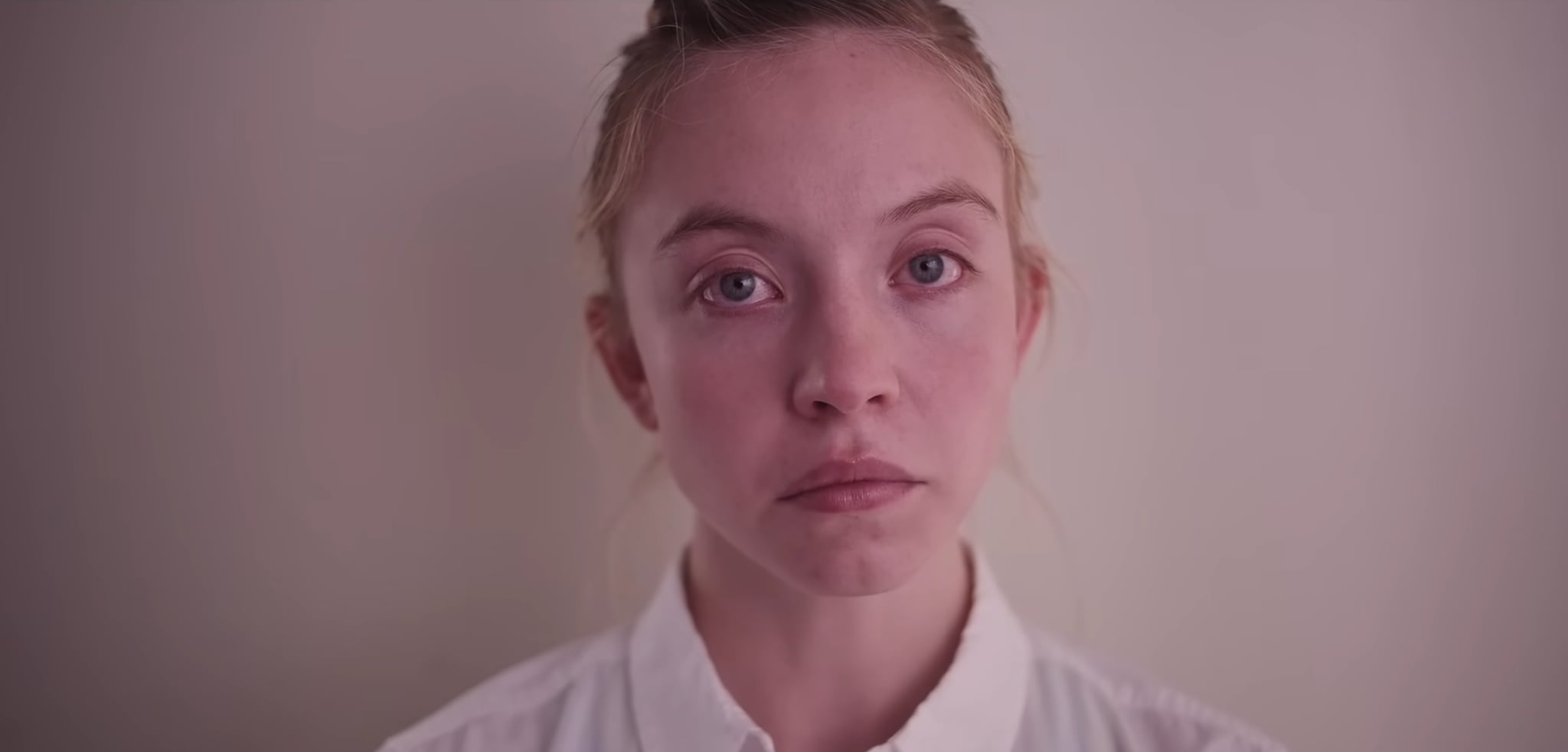 Image Source: YouTube user HBO Max
Sydney Sweeney is transforming for her newest role. On April 19, HBO released the trailer for their new film "Reality," in which Sweeney stars as real-life whistleblower Reality Winner, an NSA translator who leaked information to The Intercept about Russia's role in influencing the 2016 presidential election. Winner was eventually sentenced to five years and three months in prison, which prosecutors said was the longest sentence ever from a federal court for leaking government information to he media. In the trailer, Sweeney is stripped down from her typical glamorous looks and glares at the camera during questioning.
According to HBO, the film is focussed on when, in 2017, 25-year-old Winner was confronted by FBI agents who arrived to question her about her mishandling of classified intel. HBO says that the movie uses dialogue directly from the transcript of Winner's conversation with authorities. The movie's director, Tina Satter, previously staged the story and transcript as a play called "Is This a Room." The real Winner was released from prison in June 2021, per The Verge.
"Reality" is another project at HBO for Sweeney, who was a long-standing relationship with the cable giant. In addition to starring in "Euphoria" as Cassie, she also appeared in the first season of "The White Lotus" in 2021. And the actor is continuing to keep her slate of projectsfull. She's currently filming a rom-com with Glen Powell, she's signed on to a "Barbarella" reboot, and she'll appear in Sony's "Madame Web" next year. She also stars in "Americana" with Halsey, which premiered at SXSW in March and just released a collection of bikinis with Frankies.
Ahead, here's what we know about "Reality," including the cast and release date.
"Reality" Trailer
"Reality" Cast
Joining Sweeney in the film are Marchánt Davis as Agent Taylor and Josh Hamilton as Agent Garrick.
"Reality" Release Date
"Reality" will air May 29 on HBO and stream the next day, May 30, on Max.