Watch the Trailer For Riverdance: The Animated Adventure
Riverdance: The Animated Adventure Is Coming to Sky Cinema This Month
If, like me, you were utterly obsessed with Riverdance as a kid (I nearly wore out the VHS tape, I watched it so much), or you're a kid under the age of 10, then you'll be very excited to learn that Sky has gone and created an animated film inspired by the Irish dance-and-music phenomenon called Riverdance: The Animated Adventure. And yes, it features an original by Bill Whelan, the Grammy Award-winning composer behind the original music for the full-length stage production.
"Riverdance has been a cultural phenomenon across the world for more than twenty-five years. This magical animated adventure brings the spirit of Riverdance to life for a new generation and Sky Cinema customers are going to love it!" Zai Bennett, managing director of content at Sky UK & Ireland, said of the film via press release.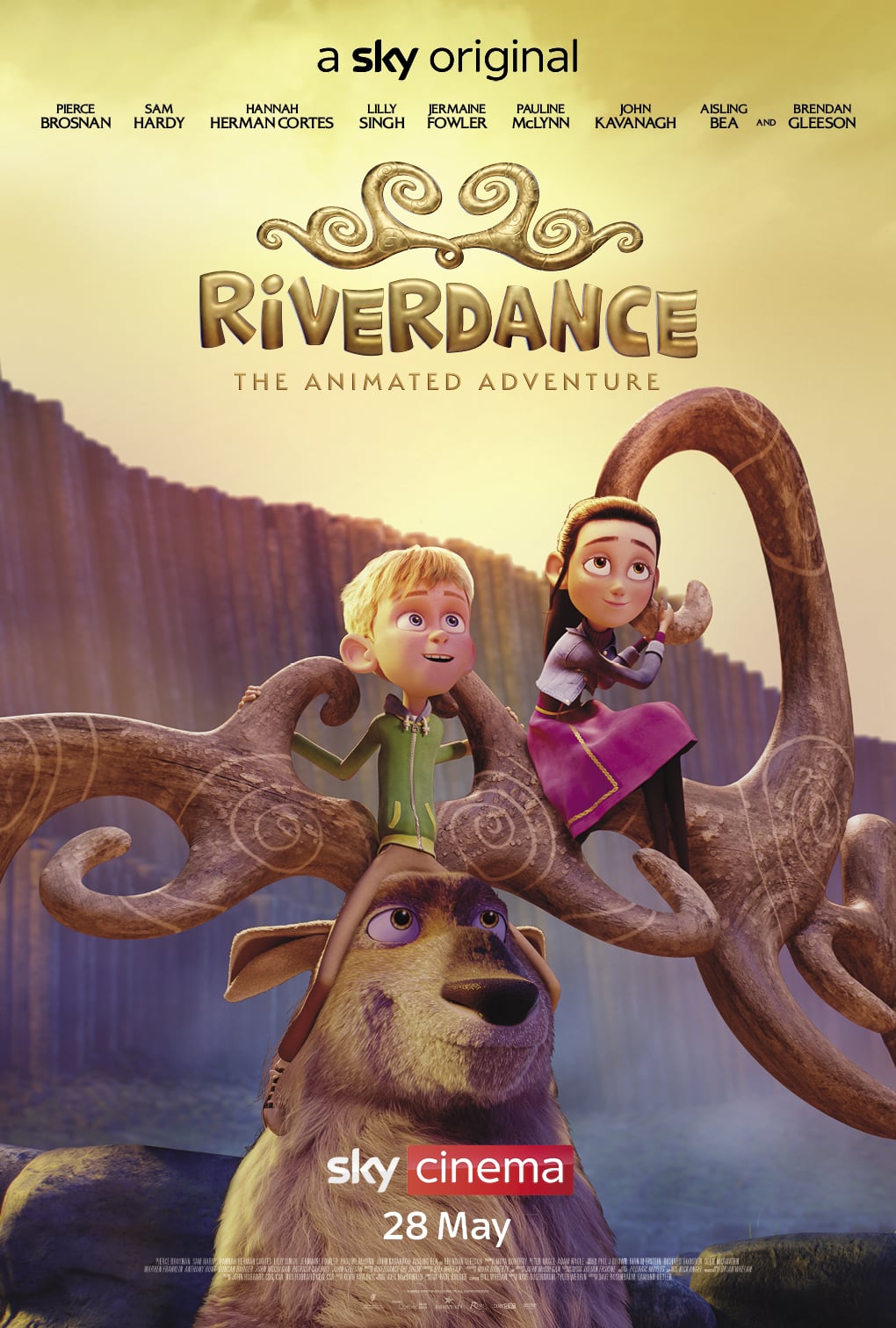 Riverdance: The Animated Adventure tells the story of a young Irish boy named Keegan (Sam Hardy) and his Spanish friend Moya (Hannah Herman Cortes) as they journey into the mythical world of the Megaloceros Giganteus, where the inhabitants teach them to appreciate Riverdance as a celebration of life — complete with magic, adventure, and Irish-step dancing deer (whose antlers look a lot like traditional Celtic embroidery I might add).
"This transcendent entertainment is what makes Riverdance a unique and exciting source for an animated feature. Our film celebrates the power of music and dance in new, unexpected ways," director Dave Rosenbaum said via press release. "It illustrates the richness of Ireland's history, nature and people. And it brings to the screen an original world full of comedy and drama, drawn from our imagination."
The film includes an impressive voice cast that includes Irish actors Pierce Brosnan, John Kavanaugh, Brendan Gleeson, and comedian Aisling Bea, in addition to Lilly Singh, Jermaine Fowler, and Pauline McLynn.
Riverdance: The Animated Adventure will be released on 28 May on Sky Cinema and will be available on streaming service NOW via the Sky Cinema Membership.
Image Source: Sky Original