What Is Taylor Swift's Cruel Summer About?
Taylor Swift's "Cruel Summer" Is Having a Moment: What to Know About the 2019 Track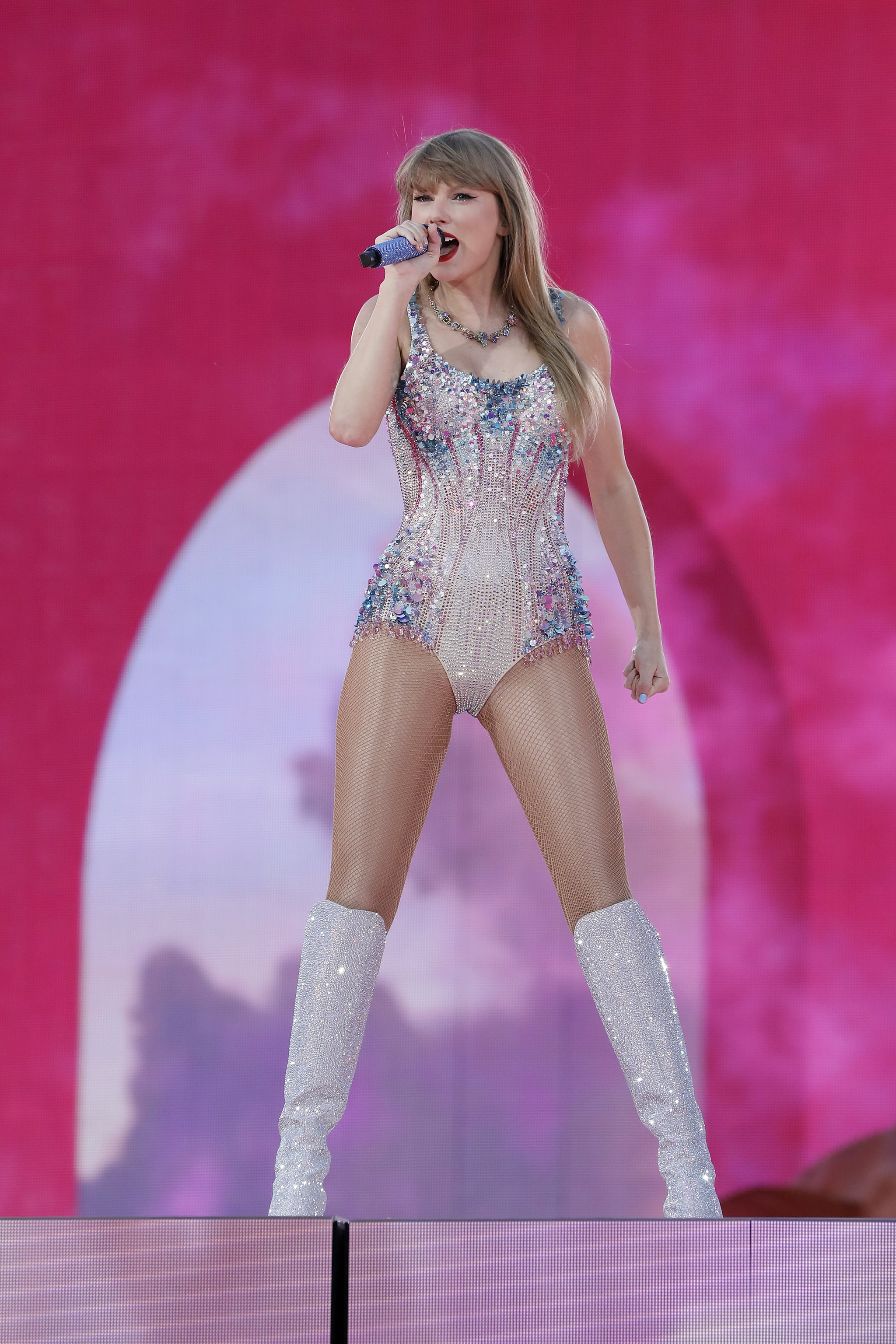 Some of Taylor Swift's most devoted fans were very happy this week when news broke that her song "Cruel Summer," off of 2019's "Lover," is officially being released as a single. The news was first reported by U.S. Radio Updater on Twitter on June 14 and was later confirmed by Billboard. The song, cowritten by Swift, Jack Antonoff, and St. Vincent's Annie Clark, has long been a Swiftie fan favourite (in fact, it sits at No. 6 on POPSUGAR's ranking of Swift's best songs).
But if you're a more casual Swiftie, you might not be as familiar with "Cruel Summer." Ahead, we're breaking down what the song's about and why the single release of "Cruel Summer" is such a big deal.
What Is Taylor Swift's "Cruel Summer" About?
In "Cruel Summer," Swift narrates a casual relationship that takes place during the summer. She sings of sneaking out and around, slipping over garden walls and climbing out of windows. She tries to keep her real feelings secret ("And if I bleed you'll be the last to know") and it all feels like a "fever dream" that's "killing" her. But of course, the casual relationship can't stay casual, and Swift sings in the bridge, "And I screamed for whatever it's worth / 'I love you, ain't that the worst thing you ever heard?'" But when her lover "looks up grinning like a devil," it seems he's caught feelings too.
Of course, since Swift is known to write about her real relationships, many have wondered which person in her past Swift is talking about in the song. She's never said, and fans don't have a consensus theory. Ultimately, it could be about one of Swift's public relationships or about a relationship she's kept completely private.
Why Are Fans So Excited "Cruel Summer" Is Being Released as a Single?
"Lover" was released at the end of August 2019, and fans were surprised to hear such an unabashed summer track for the first time when fall was on the horizon. Many wondered why Swift didn't release the song as a single earlier in the year so it could compete for song of the summer. But since Swift was planning to tour "Lover" in 2020, many assumed she would release it as a single the next summer.
However, the COVID-19 pandemic cancelled Swift's touring plans and the song was never put forward as a single. The singer did release two surprise albums in 2020 — "Folklore" and "Evermore" — so fans couldn't really complain, but it seemed "Cruel Summer"'s moment had come and gone without Swift ever even performing it live.
However, Swift did end up including the song on her Eras Tour set list. In fact, it's the second song of the show and gets a huge reaction from fans. Earlier this June, the song reentered the Billboard Hot 100 for the first time since "Lover" was released in 2019, showing that there's a groundswell of support for it already. Even with the May release of "Karma (Remix)" and the upcoming release of "Speak Now (Taylor's Version)," it looks like "Cruel Summer" will finally get its own moment of summer glory this year.