Teyana Taylor Announces Her Final Music Tour
Teyana Taylor Just Announced Her Farewell Tour, but We're Not Ready to Say Goodbye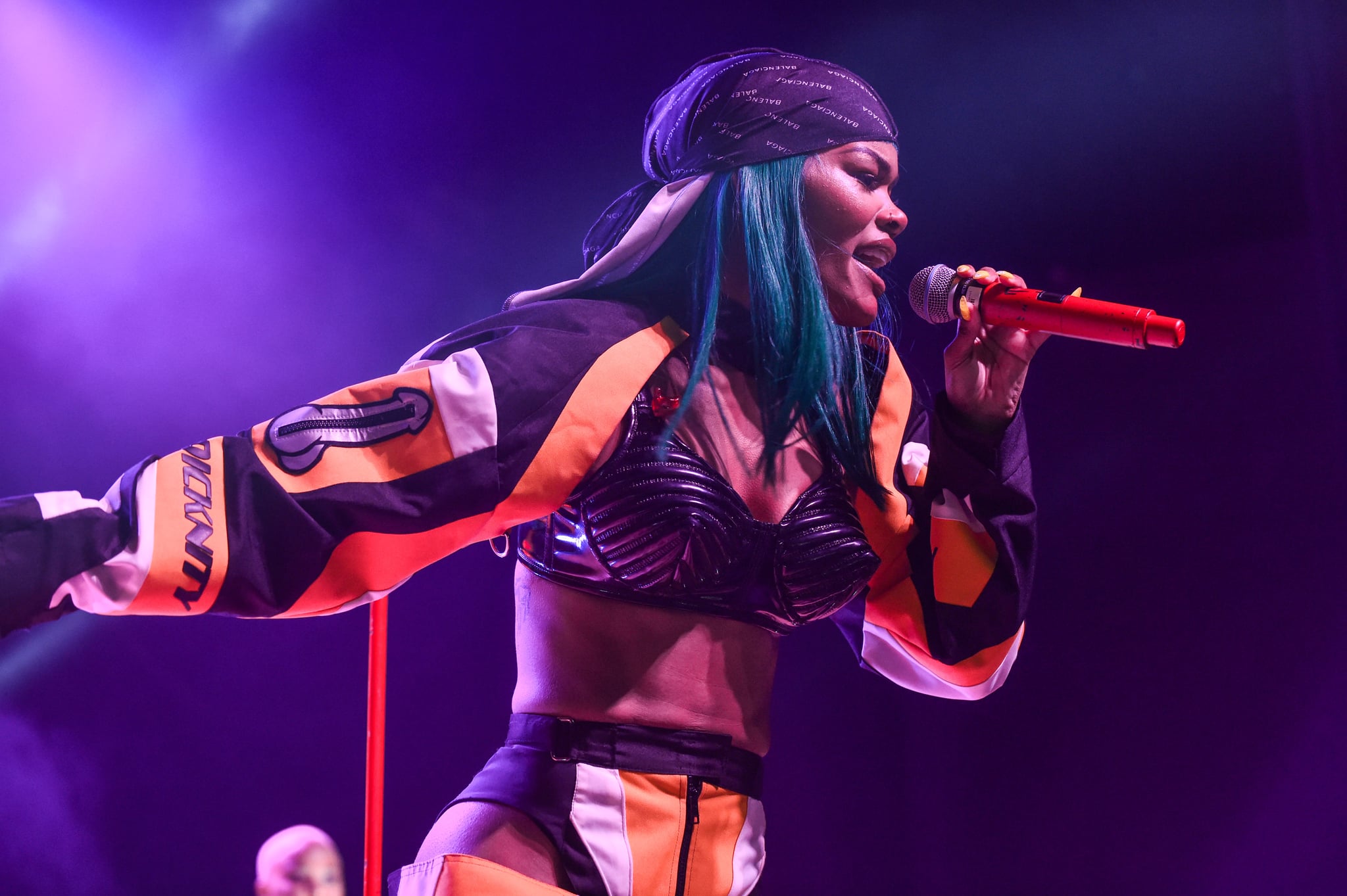 The time for Teyana Taylor to bid her final farewell to the music industry is unfortunately upon us. After announcing her retirement last year due to being neglected by her G.O.O.D. Music label, the 30-year-old singer is now giving her fans one last chance to see her perform live on her The Last Rose Petal Farewell Tour. The 12-city tour is set to kick off on Nov. 7 in San Francisco and conclude on Nov. 30 in Atlanta, where Taylor currently resides.
"How lucky am I to have something that makes saying goodbye so hard," Taylor shared in an Instagram post on Wednesday with the official tour announcement. "However for every goodbye God makes the next hello closer... Come out and watch me, leave it all out on the stage… One last time… Just for you & as my last rose petal falls, I say farewell…"
Taylor initially announced her departure from music through an Instagram post on Dec. 4, 2020, where she shared a snapshot of her 2020 Spotify stats and subsequently thanked her fans for supporting her music journey over the years. "I'm retiring this chapter of my story with the comfort that i can depart with peace of mind seeing that all the hard work & passion put in was indeed loved & supported somewhere in the world!" she wrote. "To all my supporters from day 1 & all my new ones I love you and I thank you for everything & don't worry y'all know all hustlers have the understanding that when one door closes another will open...either that or I'm pickin da locks petunia!!!" She later clarified her comments in an Instagram Live video, citing that her frustrations stemmed from her record label and she felt "unappreciated" and "overlooked" by "the people that are supposed to support me most." Her decision to part ways with the music business comes after the success of her last two album releases, K.T.S.E. and The Album.
Tickets for her tour go on presale Thursday, Sept. 23, and the general public can begin purchasing tickets starting on Friday, Sept. 24. See the full list of dates ahead.
Teyana Taylor's The Last Rose Petal Farewell Tour
Nov. 5 — San Francisco

Nov. 8 — Los Angeles
Nov. 11 — Dallas
Nov. 12 — Houston
Nov. 15 — Chicago
Nov. 16 — Detroit
Nov. 18 — Toronto
Nov. 21 — New York
Nov. 23 — Silver Spring, MD
Nov. 24 — Philadelphia
Nov. 27 — Mashantucket, CT
Nov. 30 — Atlanta
Image Source: Getty / Aaron J. Thornton