The Penguin Series: Teaser, Cast, Plot, Release Date
Get a First Glimpse at Colin Farrell's "The Penguin," Officially Arriving in 2024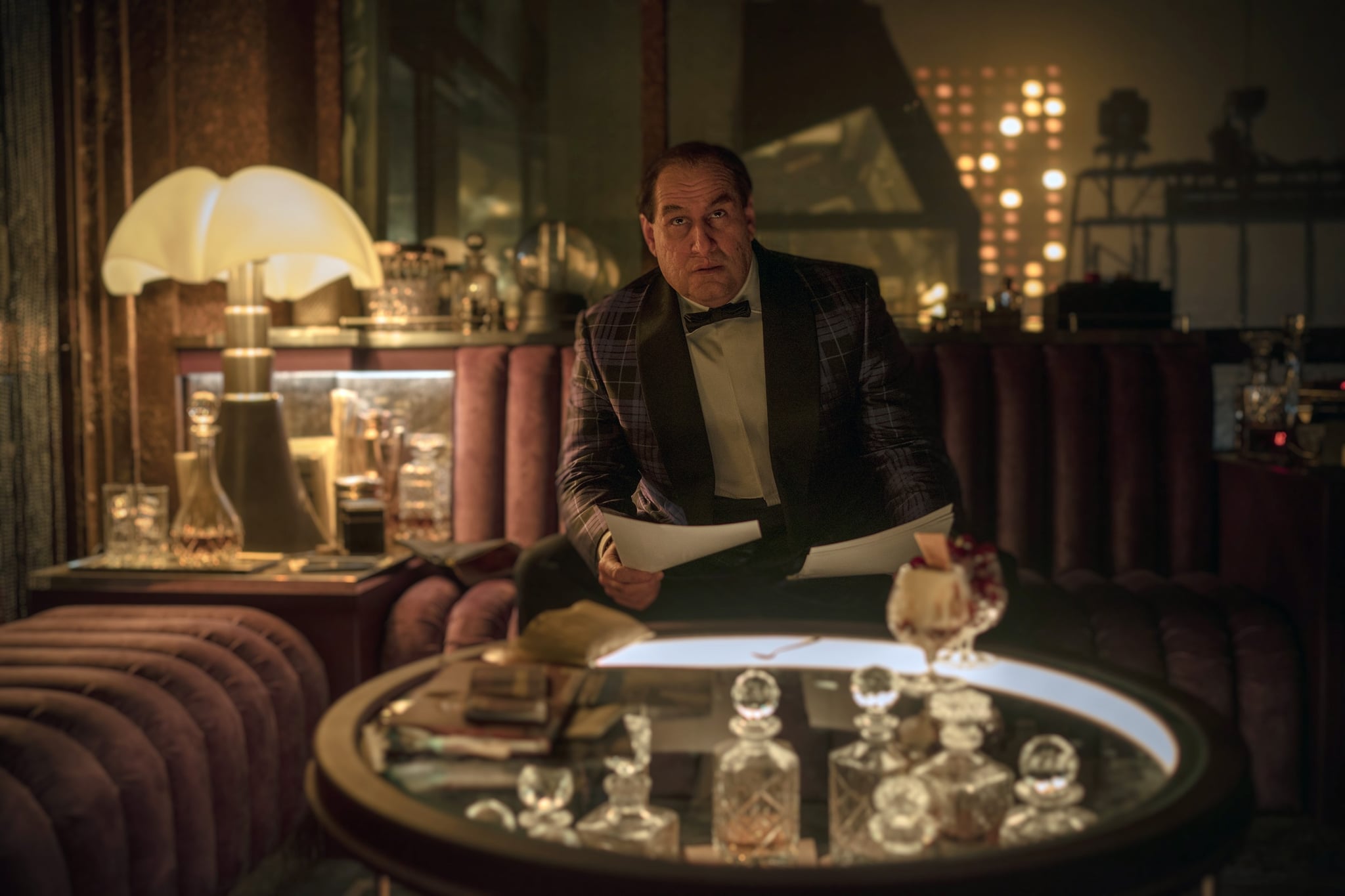 Image Source: Everett Collection
We finally have our first look at Colin Farrell's long-awaited "The Batman" spinoff series. On 12 April, Max (formerly known as HBO Max), officially kicked off its new streaming rebrand after it dropped the first suspenseful teaser of "The Penguin," the next chapter of "The Batman" saga, which sees Farrell's titular gangster character return to Gotham City to wreak havoc. The clip also unveiled that the Matt Reeves-executive produced show is currently in production in New York City and expected to debut on our TV screens in 2024.
"The Batman," which was directed by Reeves, premiered in March 2022 with Robert Pattinson as the titular Caped Crusader and Zoë Kravitz as Catwoman. It was a box-office smash, making over $770 million. Shortly after the movie was released, Max confirmed that its spinoff series was happening. "The Penguin" apparently takes place soon after the events of "The Batman," and the eight-episode limited series serves as a sequel.
In "The Batman," the Penguin — real name Oswald Cobblepot — is an associate of Carmine Falcone (John Turturro), Gotham's biggest crime boss, who runs the Iceberg Lounge. Farrell disappeared into the role with intricate prosthetics and though Paul Dano's Riddler is the film's central villain, the Penguin is an audience favorite, bringing both car chases and comedic relief. The film's post-credits scene also teased Barry Keoghan as the Joker in a sequel film (though not to be confused with Joaquin Phoenix's "Joker: Folie à Deux").
"I couldn't be more excited about continuing this exploration of Oz as he rises through the darkened ranks to become The Penguin," Farrell said in a press statement when the show was announced last year. "Will be good to get him back on the streets of Gotham for a little madness and a little mayhem."
Lauren LeFranc, whose credits include Marvel's "Agents of S.H.I.E.L.D." and "Hemlock Grove," has signed on as writer and showrunner. "I have long been a fan of the world of 'The Batman,' and Matt's film is such a powerful and bold entry into the canon," LeFranc said in March 2022. "I am excited and humbled to continue telling stories in the grimy world of Gotham City — and what better excuse to channel my inner villain than to tell the story of Oswald Cobblepot?"
The Penguin was first portrayed by Burgess Meredith in the 1960s "Batman" series and later by Danny DeVito in Tim Burton's "Batman Returns," and more recently, Robin Lord Taylor in "Gotham." Read ahead for everything else we know about Max's forthcoming series, including the cast.
"The Penguin" Teaser
"The Penguin" Cast
The Farrell-led cast of "The Penguin" includes Rhenzy Feliz, Shohreh Aghdashloo, Deirdre O'Connell, and "House of Cards" alum Michael Kelly all in undisclosed roles. Clancy Brown and Michael Zegen will star as recurring characters. On 31 Oct., 2022, Warner Bros. Discovery confirmed to POPSUGAR that Cristin Milioti has joined the series as Sofia Falcone, Carmine's daughter.
Sofia was first introduced in DC Comics in the 1990s. She's been portrayed in a live-action adaptation just once before by Crystal Reed in "Gotham." In Reeves's "The Batman," Catwoman, aka Selina Kyle, reveals that she's also Carmine's daughter, but it's unclear if Kravitz will reprise her role in "The Penguin" as well.
"The Penguin" Release Date
An exact premiere date for the series has yet to be announced but Max declared that it'll arrive on streaming sometime in 2024.