The Last of Us Season 2: Release Date, Cast
Bella Ramsey Is "100 Percent" Excited For the Queer Romance in "The Last of Us" Season 2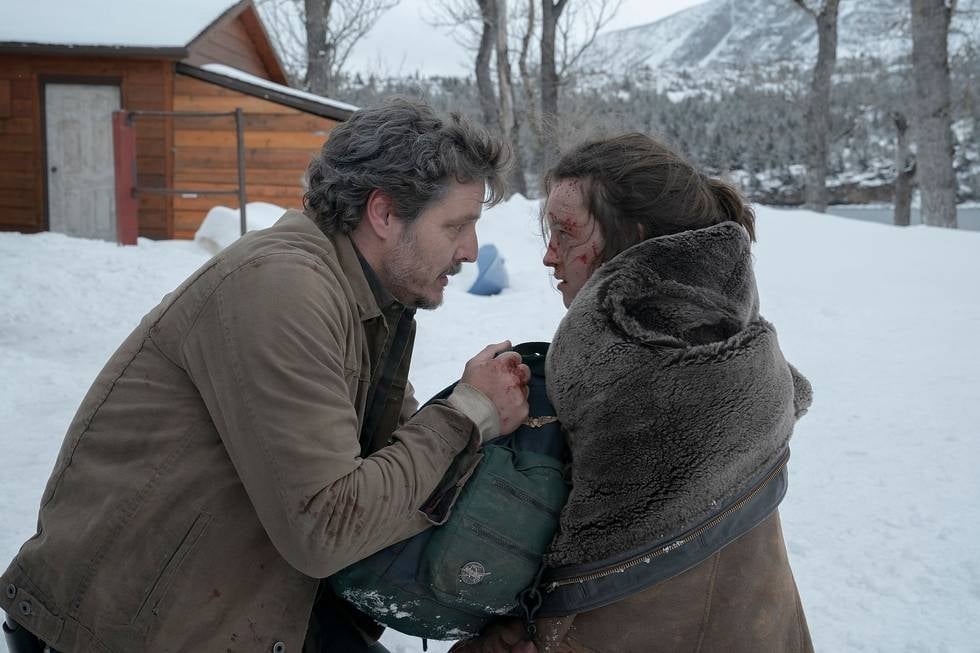 Bella Ramsey is very excited to get started filming "The Last of Us" season two and Ellie's romantic storyline in the second video game, "The Last of Us Part II." In the game, after a five-year time jump from the first season, Ellie has a romance with a woman named Dina. In season one, viewers briefly saw Ellie's past relationship with her friend Riley (Storm Reid), but Ellie and Dina's bond is a major part of the second installment.
"Yeah, 100 percent, I can't wait for that storyline," Ramsey told British Vogue about the queer romance in an article published on 13 June. They added that they think the plot will continue to strengthen their bonds with their fans, who they call their "gay army" who has supported them especially as they've come out publicly as nonbinary this year. "The fact that the LGBTQ+ community — my community — is supporting me and uplifting me and making me feel cool is such a privilege," Ramsey said. "I feel very protected, and I couldn't be more grateful."
In March, showrunners Craig Mazin and Neil Druckmann told British GQ that the events of "The Last of Us Part II" will be adapted into multiple seasons of television. When asked if season two would span the entire plot of the second game, Mazin said, "No. No way," while shaking his head. "It's more than one season," Druckmann said, though the pair wouldn't say how many seasons it would be. Druckmann, who cocreated the game series, added, "Some of the stuff I'm most excited for are the changes we've discussed and seeing the story come to life again in this other version. And I think it's exciting because it leans into those feelings you had from the game, really heavily, in a new way."
Mazin added about changes to the game that they'll make for season two, "There are going to be things that are going to be different, and there are things that are going to be identical. There are things that are going to be added and enriched. There are some things that are going to be flipped. Our goal remains exactly what it was for the first season, which is to deliver a show that makes fans happy."
He continued, "We've got an incredible returning cast. It's a daunting task. But Jesus, so was the first season. You can't make everyone happy. But we've made a lot of people happy and that's our intention to do it again."
HBO renewed "The Last of Us" for season two on 27 Jan. after two episodes had aired. The post-apocalyptic drama stars Pedro Pascal and Ramsey. Pascal plays a smuggler, Joel, while Ramsey stars as Ellie, who he's tasked with transporting across the country. The show follows them as they fight off a number of dangers, including zombie-like people fuelled by a fungal infection that takes over human brains.
The "Last of Us Part II" video game was released in the summer of 2020, and it has some shocking story twists that were controversial with some fans. When asked by GQ about the "minor portion" of gamers who were "incredibly negative" toward the sequel game, Druckmann said, "I don't care. How they react is how they react, that is completely outside of our control."
"The Last of Us" Season 2 Release Date
"The Last of Us" season two has yet to begin filming, so predicting a release date is difficult. British Vogue noted that season two is set to begin filming this fall, though it's unclear how plans will be affected by the ongoing strike by the Writers Guild of America as they try to get a fair contract from the Alliance of Motion Picture and Television Producers. Variety reported on 11 May that "The Last of Us" was planning to use video-game scenes to audition actors this spring, but that production is now on hold. The outlet said the "hope" is the season can begin filming in early 2024. If that happens, season two would likely hit screens in 2025.
"The Last of Us" Season 2 Cast
Ramsey and Pascal are, of course, back as Ellie and Joel. Based on the video game, we also know Gabriel Luna should be back as Tommy with Rutina Wesley as Maria, his wife and leader of the Jackson, WY, settlement where they live. Almost every other character in season one died, and no other season two casting has been announced.