The Morning Show Renewed For Season 4
"The Morning Show" Gets an Early Season 4 Renewal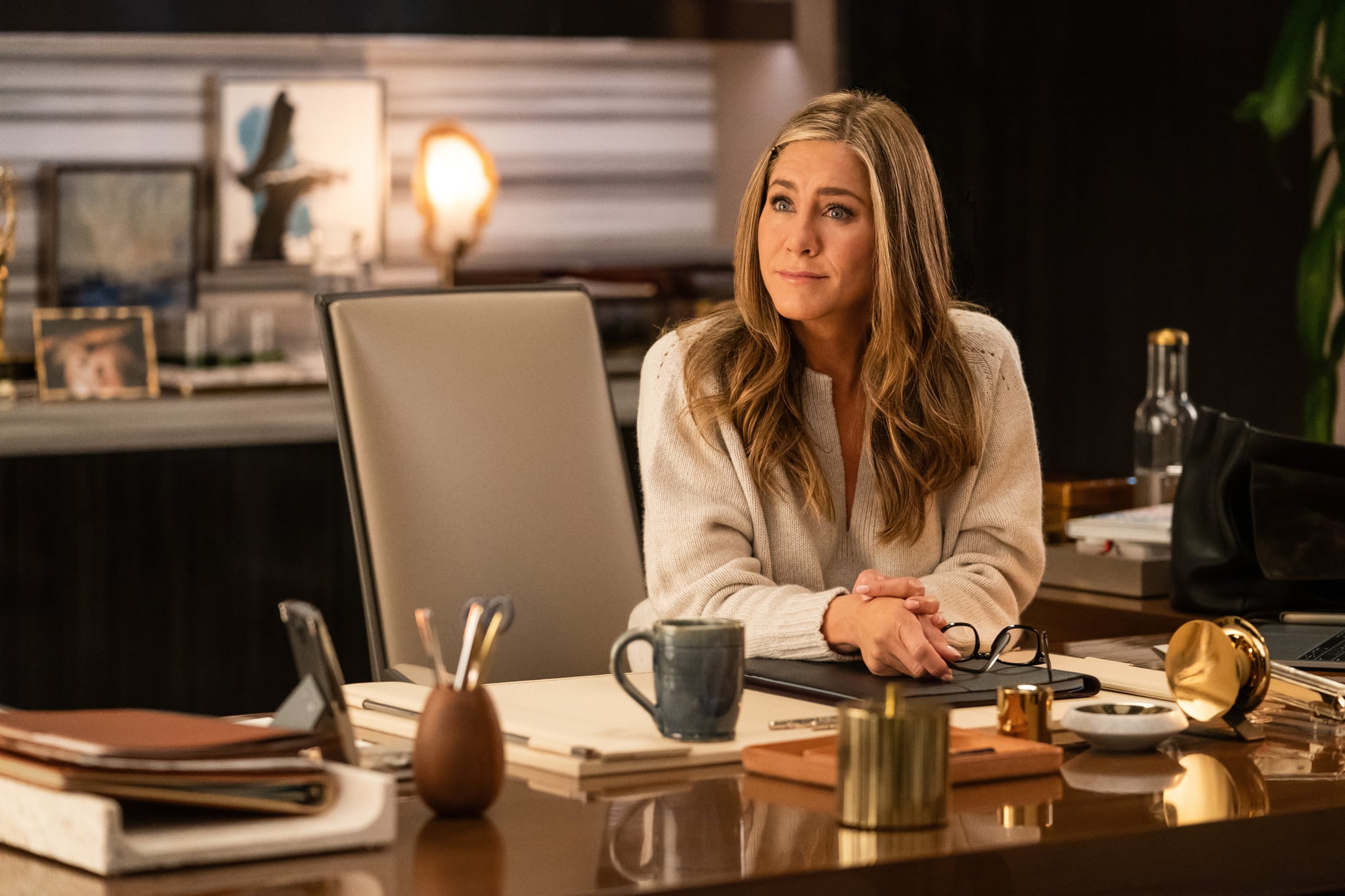 This just in: Apple TV+'s "The Morning Show" has snagged an early season four renewal ahead of its autumn return, the streamer announced on 1 May. Details about the show's next instalment are scarce for the time being but Deadline reports that Reese Witherspoon and Jennifer Aniston, who star in and executive produce the series, are expected to return as they work out scheduling. The outlet also teases there have been talks about a possible season five.
Before season four kicks off production, fans still have a third instalment to look forward to later this year that'll feature some new faces, including Jon Hamm and Nicole Beharie. It's still unclear what the exact plot will be but it's expected to pick up after season two's cliffhanger ending. Meanwhile, the series as a whole will continue digging deeper into the ups and downs of the morning TV news realm.
"It has been thrilling to watch 'The Morning Show' go from strength to strength over the past two seasons, exploring topical storylines that have resonated with audiences around the world while also being incredibly addictive and entertaining," Matt Cherniss, head of programming for Apple TV+, said after "The Morning Show" was renewed for season three in 2022, as per a press release. "We're excited to see where Charlotte [Stoudt] takes these extraordinary characters in season three and to watch the magic that Jennifer, Reese, and our awe-inspiring cast continue to bring to the captivating world of morning television."
Since its 2019 debut, "The Morning Show" has risen to critical acclaim with multiple Emmy, Golden Globe, Critics' Choice, and SAG Award nominations. The global workplace hit became a phenomenon after its first season exposed a toxic culture at a news network, while season two took us through the ringer with Aniston's Alex Levy — tackling everything from her #MeToo-era complicity to a divorce, retirement, comeback, and, finally, a positive COVID-19 result in the finale. There's no telling what the show has in store for its next two seasons.