Tiger King: Where Is John Finlay Now? 2020
John Finlay Has a Whole New Life After the Events of Netflix's Tiger King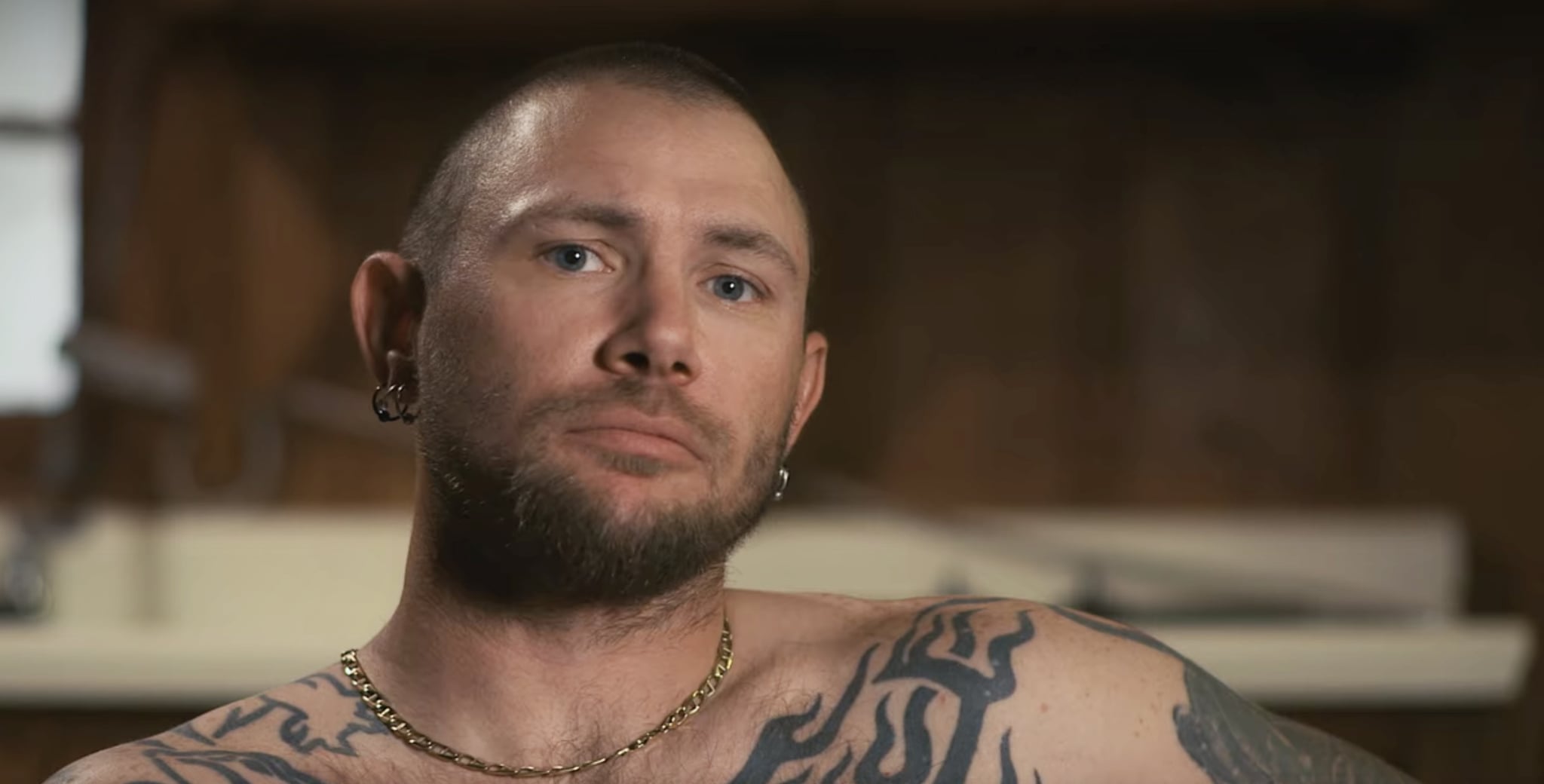 Tiger King's John Finlay has already become a meme for his bizarre appearance during the documentary, but if you're wondering where Finlay is now, you might be surprised! The tattoo-laden "younger man" who worked for and married Joe Exotic actually seems to have moved along with his life and is living far from his tangled-up past.
How Did John Finlay Meet Joe Exotic?
First, let's go through a quick recap of what went down in the show and how Finlay's story unfolded there. Tiger King shows how Finlay first crossed paths with Joe Exotic when he was hired to work at the G.W. Exotic Animal Park soon after graduating high school. Although Finlay apparently doesn't identify as gay — and continues a relationship with a woman — he wound up dating his boss (whose real name is Joseph Maldonado-Passage). Maldonado-Passage even dedicated one of his infamous songs and music videos, "My First Love," to Finlay.
What Was John Finlay's Relationship with Joe Exotic Like?
In 2014, Maldonado-Passage "married" Finlay in a three-way marriage that also included Travis Maldonado; the marriage was not actually a legal marriage. The wedding was seen in archival footage and photos on screen, including a bizarre shot of all three men wearing matching hot pink shirts. Like Finlay, Travis Maldonado was a young zoo employee who first met Maldonado-Passage when he came to work for him when he was barely out of his teens.
Eventually, Finlay got out of the relationship and restarted his life. He ended up leaving Maldonado-Passage for a woman and leaving the zoo altogether — though not before a parking lot fistfight that ended with him getting charged with assault. Sadly, his fellow "husband" wasn't so lucky. Travis Maldonado spiralled deeper into addiction and eventually died from an accidental suicide in 2017 at the age of 2013.
Where Is John Finlay Now?
According to TMZ, Finlay is currently working as a welder in Oklahoma, where he lives with his wife, Stormey Sanders, and he hasn't done meth in six years. He also has made some physical changes since he and Maldonado-Passage split up. As shown in the docuseries, he's been getting rid of that infamous "Property of Joe Exotic" tattoo by having it reworked. Plus, in July 2019, he had his teeth fixed. Instead of the big gap-toothed grin he has on the show, he has a new set of dentures — and, he told TMZ, the documentary filmmakers actually have footage of him getting his teeth fixed, but for whatever reason chose not to show it on screen. From the sound of things, Finlay has largely gotten his life together, and it's good to see that at least someone made it out of that very messy world somewhat unscathed.
Check out Finlay's recent interview with comedian David Spade to see how he's looking now: