Tommy Fury Dedicates Win to Bambi and Molly-Mae
Tommy Fury Dedicates his Boxing Win to New Daughter, Bambi, and Molly-Mae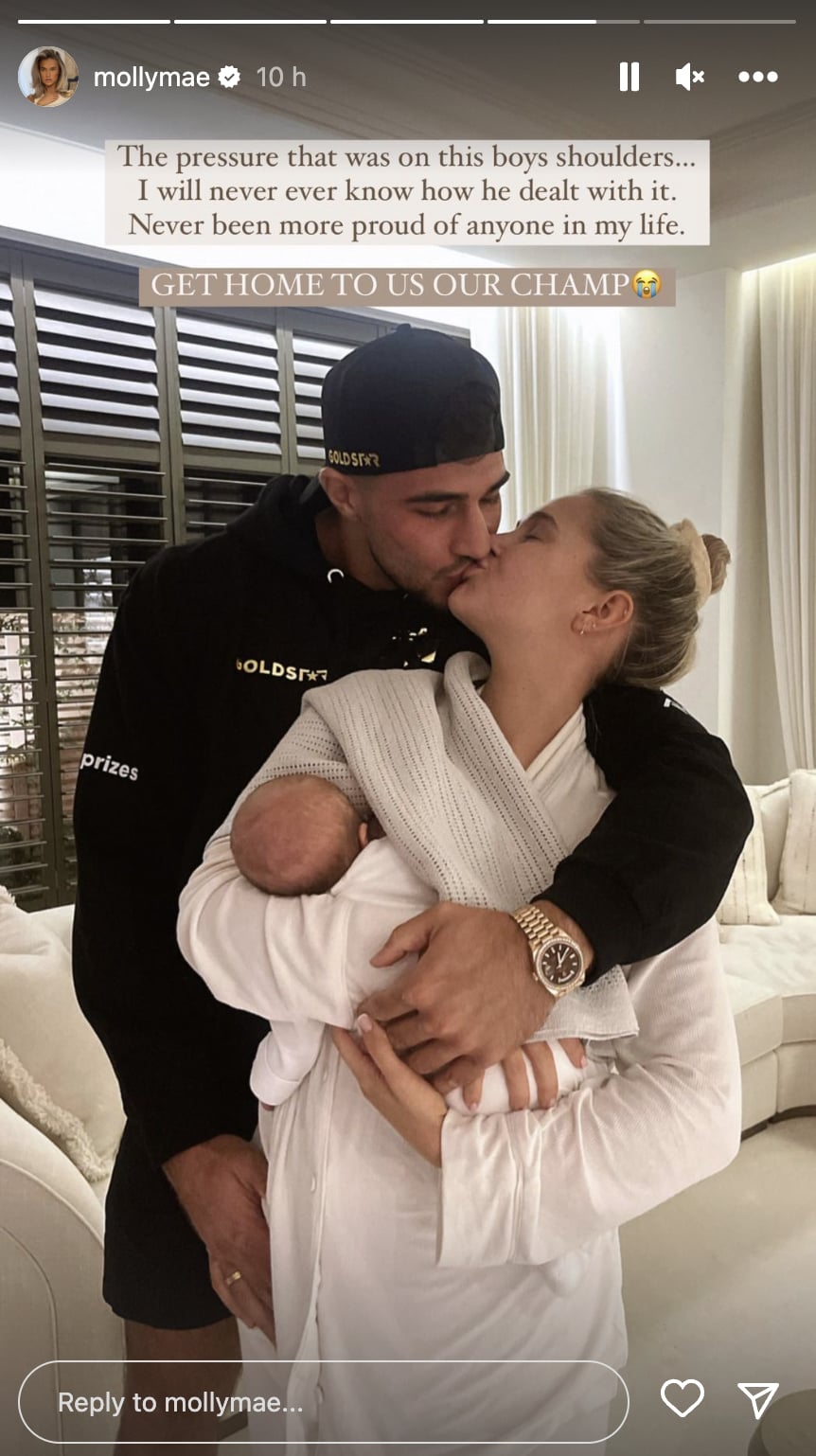 Image Source: Instagram user @mollymae
After weeks of social media digs, Tommy Fury claimed victory over YouTube star Jake Paul on 26 Feb. during their highly-anticipated boxing match in Saudi Arabia. And he dedicated his win to his new daughter, Bambi, and "Love Island" girlfriend, Molly-Mae Hague. "I want to dedicate this fight to my new baby girl Bambi at home and my missus. I love you and I can't wait to see you," he said after the fight ended. The 23-year-old added, "This fight is for you, Bambi, I love you."
Molly-Mae, 23, stayed at home to look after their daughter, who was born on 23 Jan., and couldn't bring herself to watch the match. Instead, her sister Zoe and close friends, fellow "Love Island" alum Maura Higgins and Stephanie Lam watched the boxing match in her house, while Molly-Mae stayed in her bedroom. When the result was announced, she burst into tears. She then posted a number of Instagram stories of Tommy, whose older heavyweight champion brother Tyson Fury was in the crowd, stating "Never a doubt in my mind".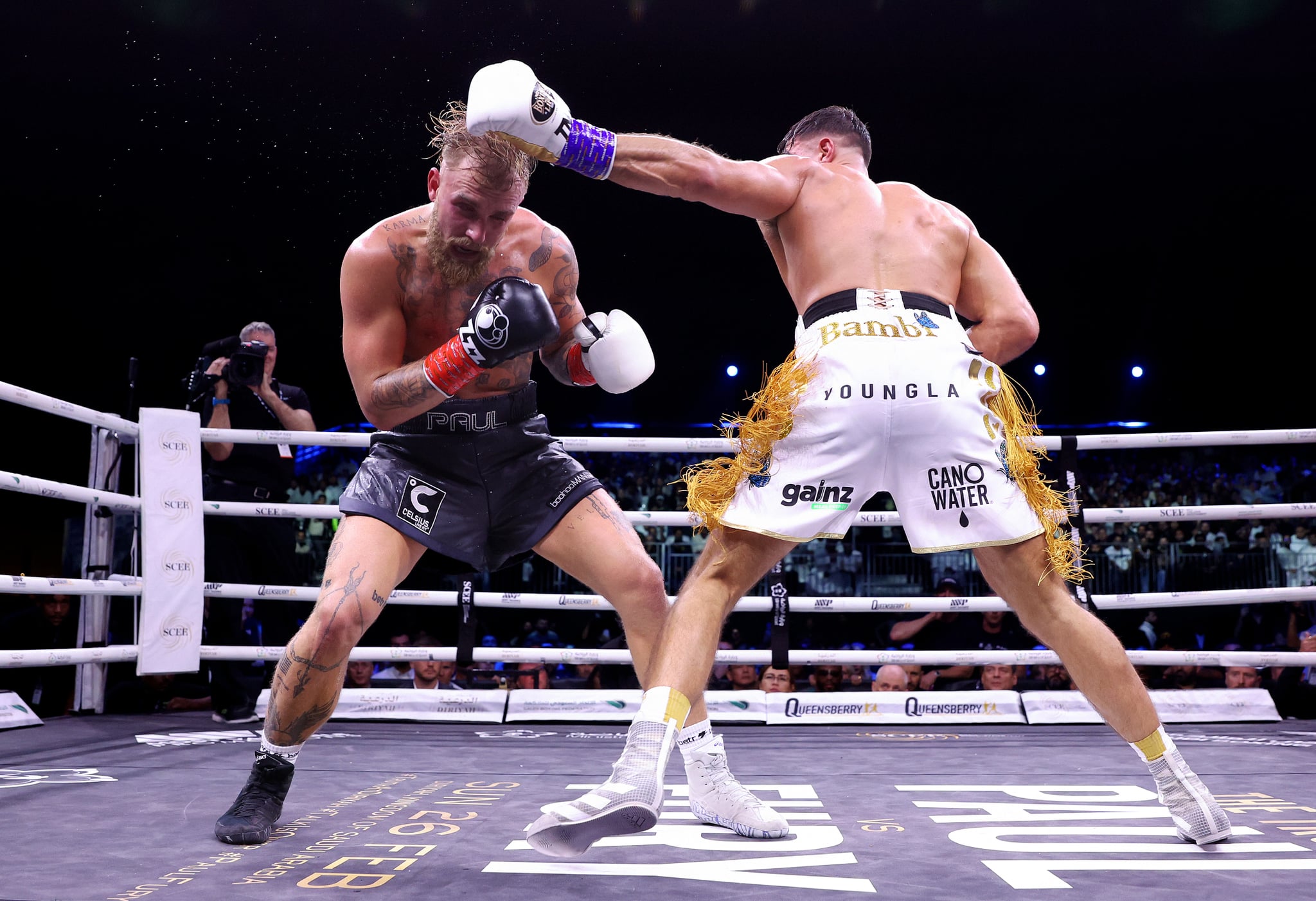 The grudge match between Tommy and Jake Paul had been over a year in the making with two fights cancelled between the pair. Jake Paul came under fire after the US social media star seemingly announced the arrival of baby Bambi days before the couple revealed the happy news themselves. "The pressure that was on this boys shoulders…I will never every know how he dealt with it. Never been more proud of anyone in my life. GET HOME TO US OUR CHAMP," Molly-Mae added on her Instagram stories.
Tommy further proved of the importance of family as the reality TV star also wore boxing shorts with "Bambi" embroidered onto the back of the waistband. He walked out into the ring wearing a robe with her name stitched onto it that he kissed, too. We bet those Bambi cuddles will be even sweeter when he returns home.