Viola Davis on Working With Chadwick Boseman on Ma Rainey
Viola Davis Remembers Chadwick Boseman's Presence: "He Has a Willingness to Let Go of Ego"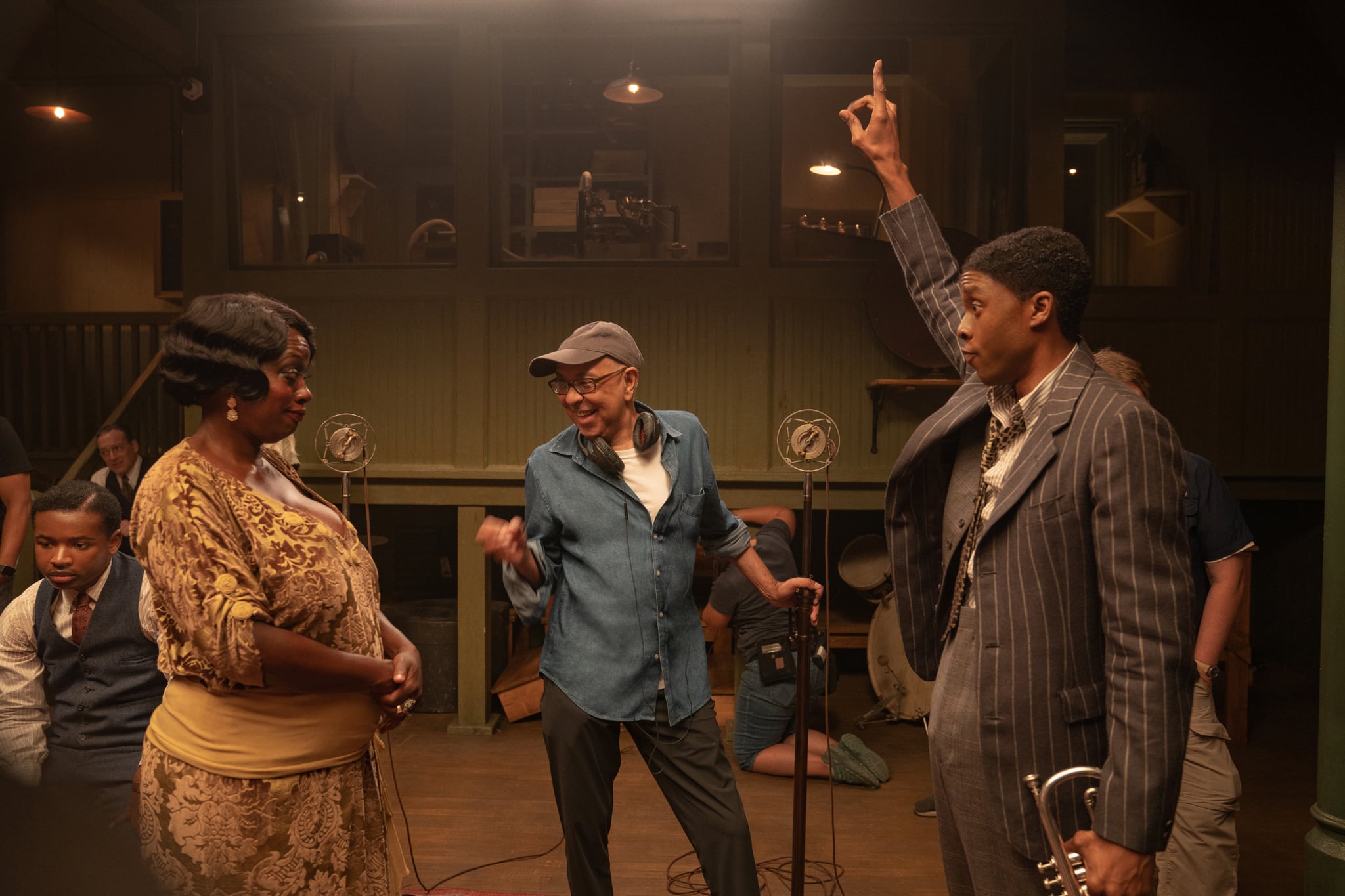 The highly anticipated Netflix adaptation of August Wilson's Ma Rainey's Black Bottom will mark Chadwick Boseman's final film, after his unexpected death from cancer on Aug. 28. In an interview with Zora on Oct. 15, Boseman's Ma Rainey costar Viola Davis recounted her time filming the Netflix adaptation and what it was like working with the late actor. "He was not chasing the green, not chasing the money, just chasing the work," she said. "He has a willingness to let go of ego and almost an insistence to leave Chadwick Boseman at the door and leave that Black Panther-making-a-billion-dollars at the door."
Much like the rest of the world, Davis wasn't aware the actor had cancer until after his death. "He was extremely tired, but there's a lot of tired people in the business — especially people in his position," she said. "In hindsight, I noticed all the wonderful people he surrounded himself with . . . I thought that was part of what he demanded or [how he] created that sacred space. I didn't know they were just trying to pour life and energy into him." As for his performance in the film, he certainly left an impression on Davis. "He would just fall asleep standing up, but boy, when that camera rolled? You didn't see any of it."