Who Is Dodi Fayed?
"The Crown" Season 5 Introduces Princess Diana's Last Boyfriend, Dodi Fayed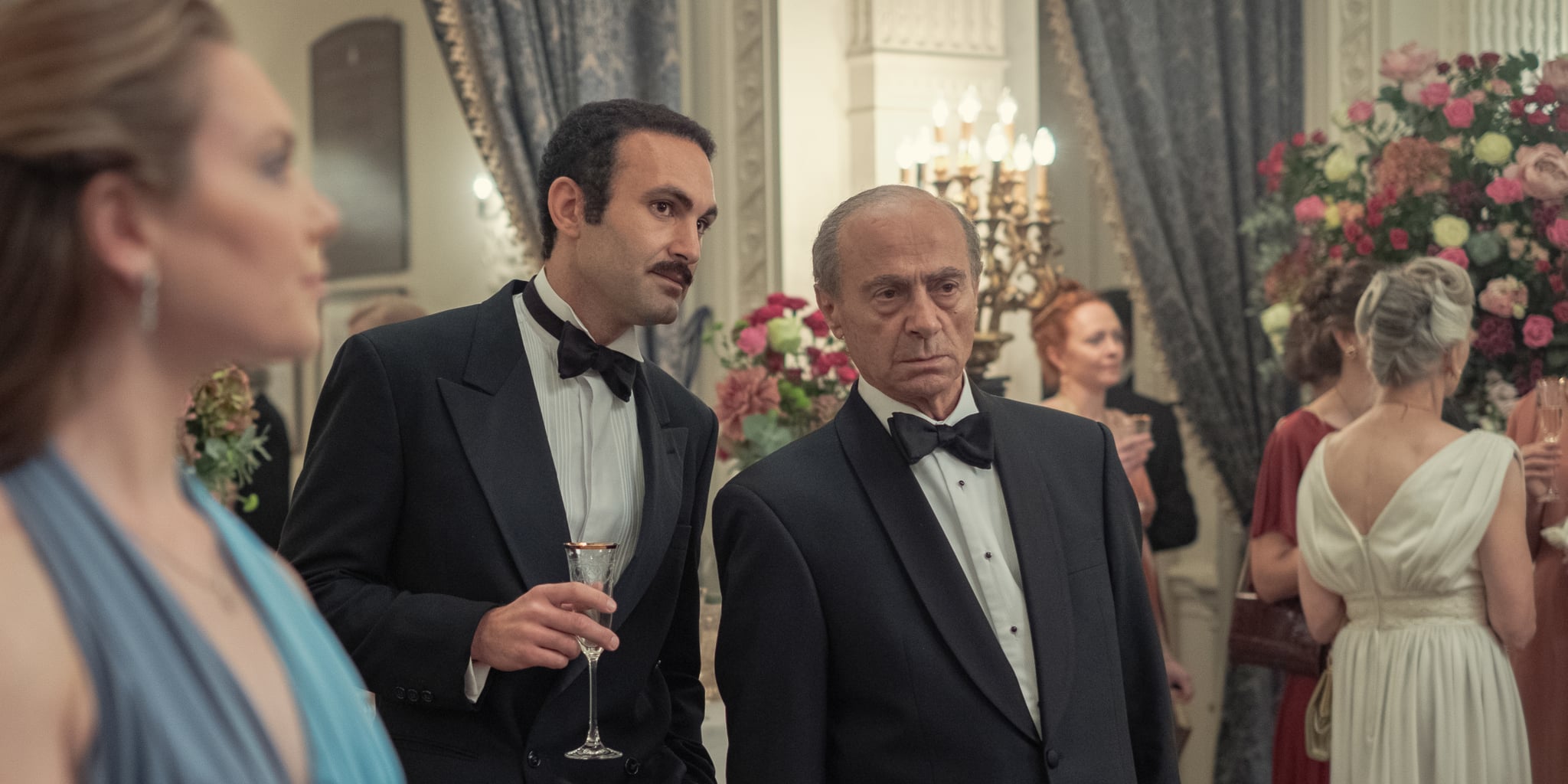 In season five of "The Crown," which premiered on Netflix on 9 Nov., Princess Diana (Elizabeth Debicki) has her first romantic relationships since separating from Prince Charles (Dominic West). Diana dates Dr. Hasnat Khan (Humayun Saeed), though their romance ends in 1997. Diana's next — and final — boyfriend is also introduced over the course of the season's 10 episodes: Dodi Fayed, played by Khalid Abdalla. Ahead, we're breaking down who Dodi was and the role he played in Diana's life.
Who Is Dodi Fayed?
Dodi was the eldest son of Mohamed Al-Fayed and was born in Alexandria in 1955. Episode three of season five, titled "Mou Mou," focuses on Mohamed's life story. Mohamed was a businessman, and, as the show portrays him, he was intent on working his way into the upper crust of British society. He and his brothers had a successful shipping company. In 1979, he bought the Ritz Hotel in Paris. In 1984, the siblings bought a 30 percent stake in the House of Fraser group, which included London's famed Harrods department store. He also signed a lease to Villa Windsor, where Edward VIII and Wallis Simpson lived for many years after his abdication of the throne. According to Town & Country, Mohamed was worth around £1.64 billion in 1997.
Dodi's parents separated when he was very young, and he spent time in France and Egypt growing up. He attended school in Switzerland before heading to a British military academy, and he ultimately became an officer in the United Arab Emirates air force as a young man. He eventually left the military to become a film producer. As "The Crown" shows, he raised money for projects he believed in. The most famous of these was 1981's "Chariots of Fire," which took home four Academy Awards, including the Oscar for best picture. Fayed was also an executive producer of 1991's "Hook."
Fayed married Suzanne Gregard, a model, in 1986, but they divorced after eight months. In early 1997, he was engaged to another model, Kelly Fisher, and bought a home for them in Malibu, which "The Crown" also dramatises.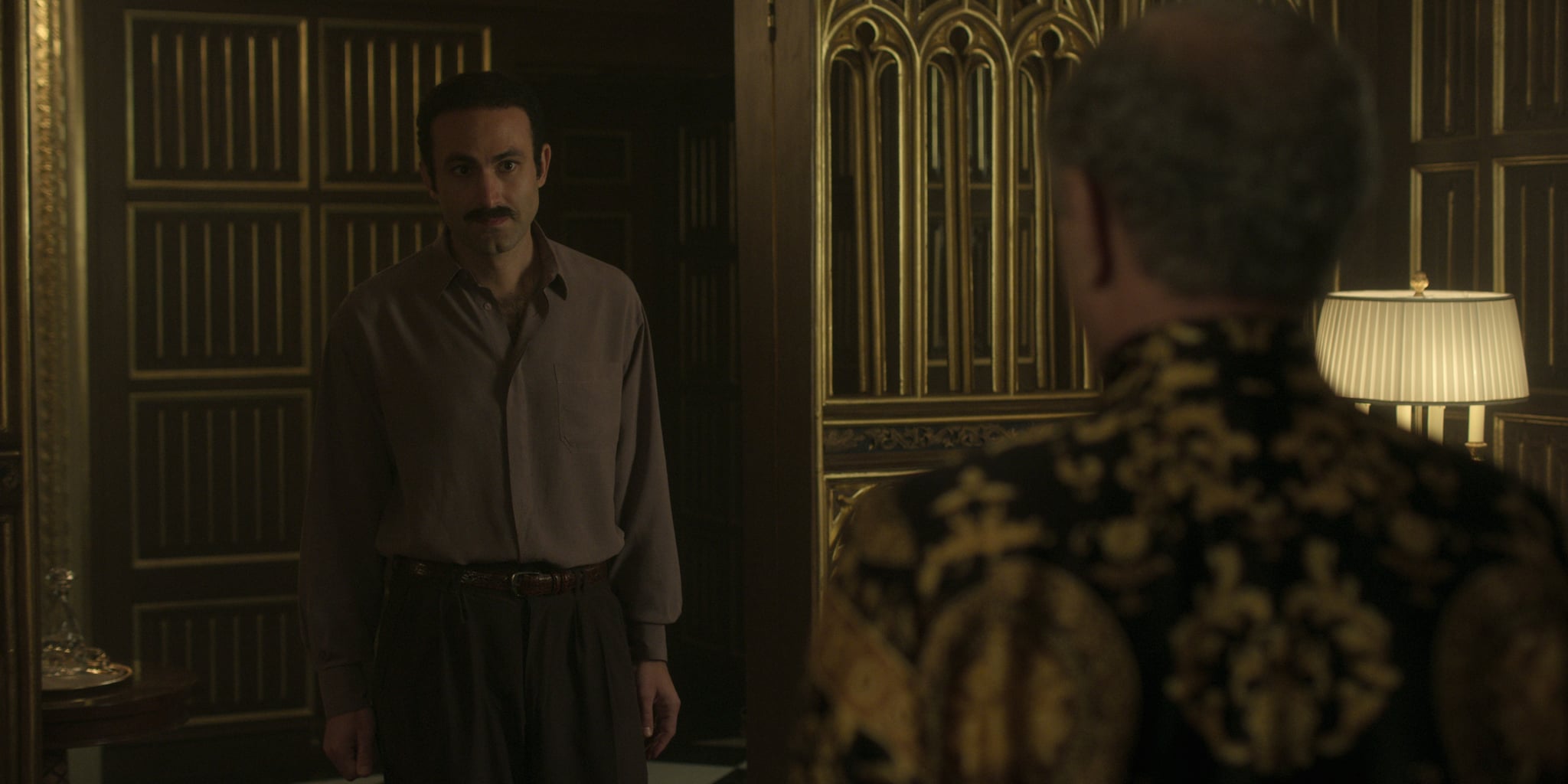 How Did Dodi Fayed Meet Princess Diana?
According to a 1997 obituary in The Independent, Dodi first met Diana at a 1986 polo match, when Dodi and Prince Charles played on opposite teams. They got to know each other better when Mohamed invited Diana and her children to spend their summer holiday in 1997 on his yacht, information "The Crown" reveals in the final moments of season five. By that point in "The Crown," Diana has already ended her relationship with Dr. Khan, but in real life, Khan later said that she broke up with him after connecting with Dodi, according to the BBC in 2008. Diana eventually returned to the yacht without William and Harry, and she and Dodi were photographed canoodling, at which point their relationship became international news. It seems their relationship will be dramatised more fully in season six.
In August 1997, Fisher sued Fayed for breach of contract over the end of their relationship, as the LA Times reported at the time.
How Did Dodi Fayed Die?
At the end of August 1997, Dodi and Diana — who had only been dating a few weeks — were spending time in the South of France. They flew to Paris on 30 Aug. The next day, they had dinner at the Ritz Hotel — owned by Dodi's father.
They left in a car, at which point they were pursued relentlessly by photographers. The car's driver, Henri Paul, had been drinking while they ate dinner, according to the BBC. The car crashed in the Pont de l'Alma tunnel, killing Paul, Diana, and Dodi. Dodi's funeral was held on 19 Sept.
Dodi's father, Mohamed, ultimately bought into conspiracy theories about the crash; according to the BBC, he accused Prince Philip of having their deaths arranged. A jury verdict in 2008 ruled that they had been killed thanks to Paul's negligent driving.