Who Is Rebecca Sherman on the Gossip Girl Reboot?
You Might Have to Be Gossip Girl to Make the Rebecca Sherman Connection in the Reboot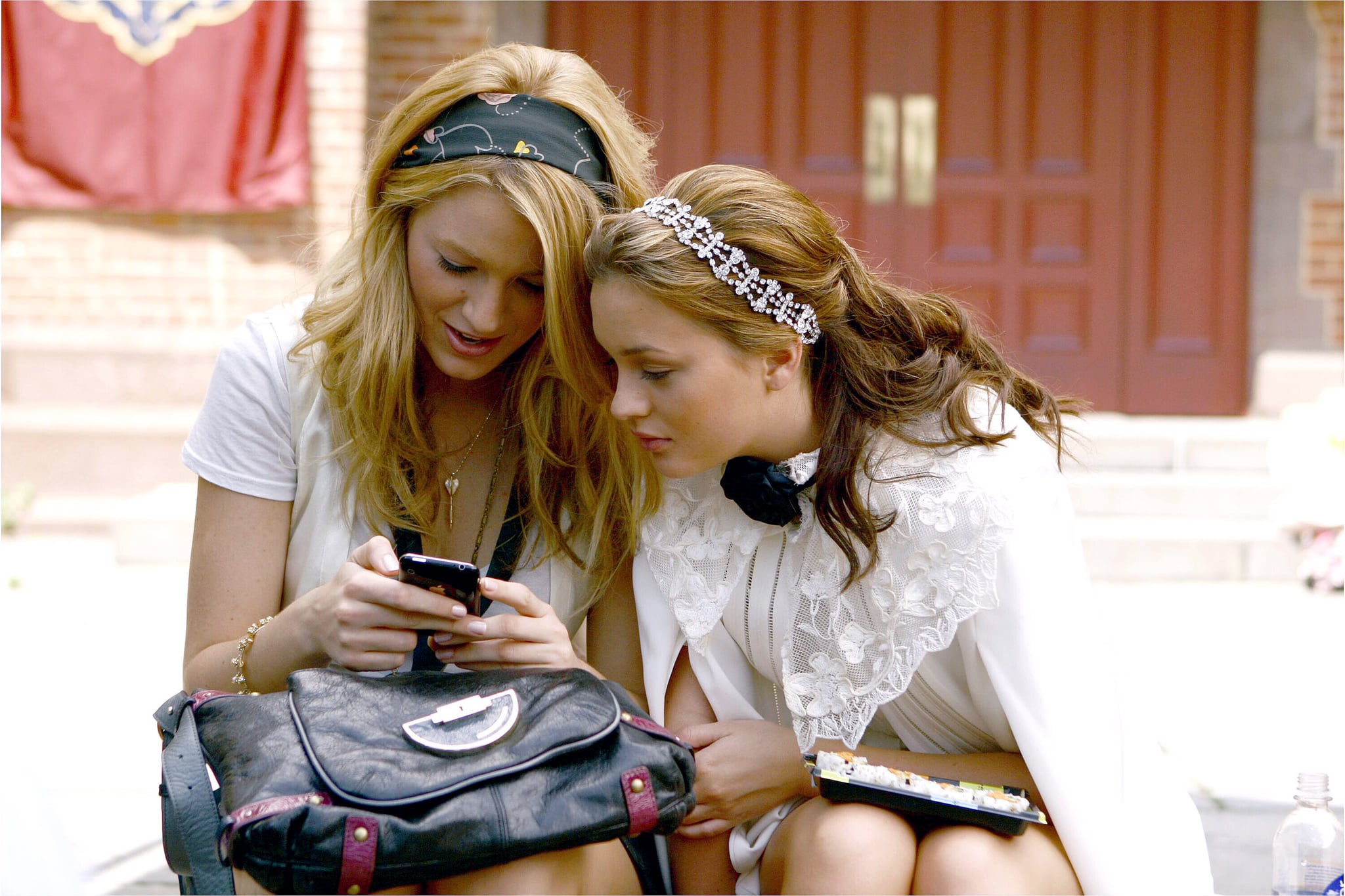 The first episode of HBO Max's Gossip Girl reboot, which premiered on July 8, wasted no time in giving diehard fans of the original series what they wanted: plenty of Easter eggs. While some are more obvious, like Kate Keller's Serena van der Woodsen-inspired ensemble and a Nate Archibald name drop, others require the sleuthing skills of Gossip Girl herself to uncover. When the faculty members of Constance Billard are trying to figure out how to get their students to respect them, a teacher named Rebecca introduces them to the original Gossip Girl site.
"When I was a student, we lived under constant threat. People like Nate were scared straight. It was this thing that started freshman year, called itself 'Gossip Girl,'" Rebecca says, while mentioning she graduated in 2009. "Kind of like an Orwellian Big Sister that kept tabs on the students it deemed important. If she knew your secrets, and she always did, she told them. She kept us all accountable. People thought it was me, but it was actually one of my classmates, Dan Humphrey." So if she graduated with Serena, Dan, Nate, Blair Waldorf, and Chuck Bass . . . why don't we recognise her? That's because she was merely mentioned by name — and a very blurry social media page — on the show's original run.
"It's such a very deep Easter egg, I assumed that nobody would know," Gossip Girl reboot creator Joshua Safran shared with The Wrap. "Unfortunately, her full name would make you know her if you Googled it. But I couldn't get her full name in. I tried and I just couldn't say, 'Rebecca Sherman, you went to school here?' But Rebecca Sherman is the name of the character at the end of Season 2 that they briefly think could be Gossip Girl before they think that it is Eric's boyfriend." Now, if you want to go back and see the group debate Gossip Girl's identity for yourself, you'll need to check out the season two finale, titled "The Goodbye Gossip Girl."