Why Is Sex Education Ending After Season 4?
"Sex Education" Is Ending After Season 4, but a Spinoff Isn't Off the Table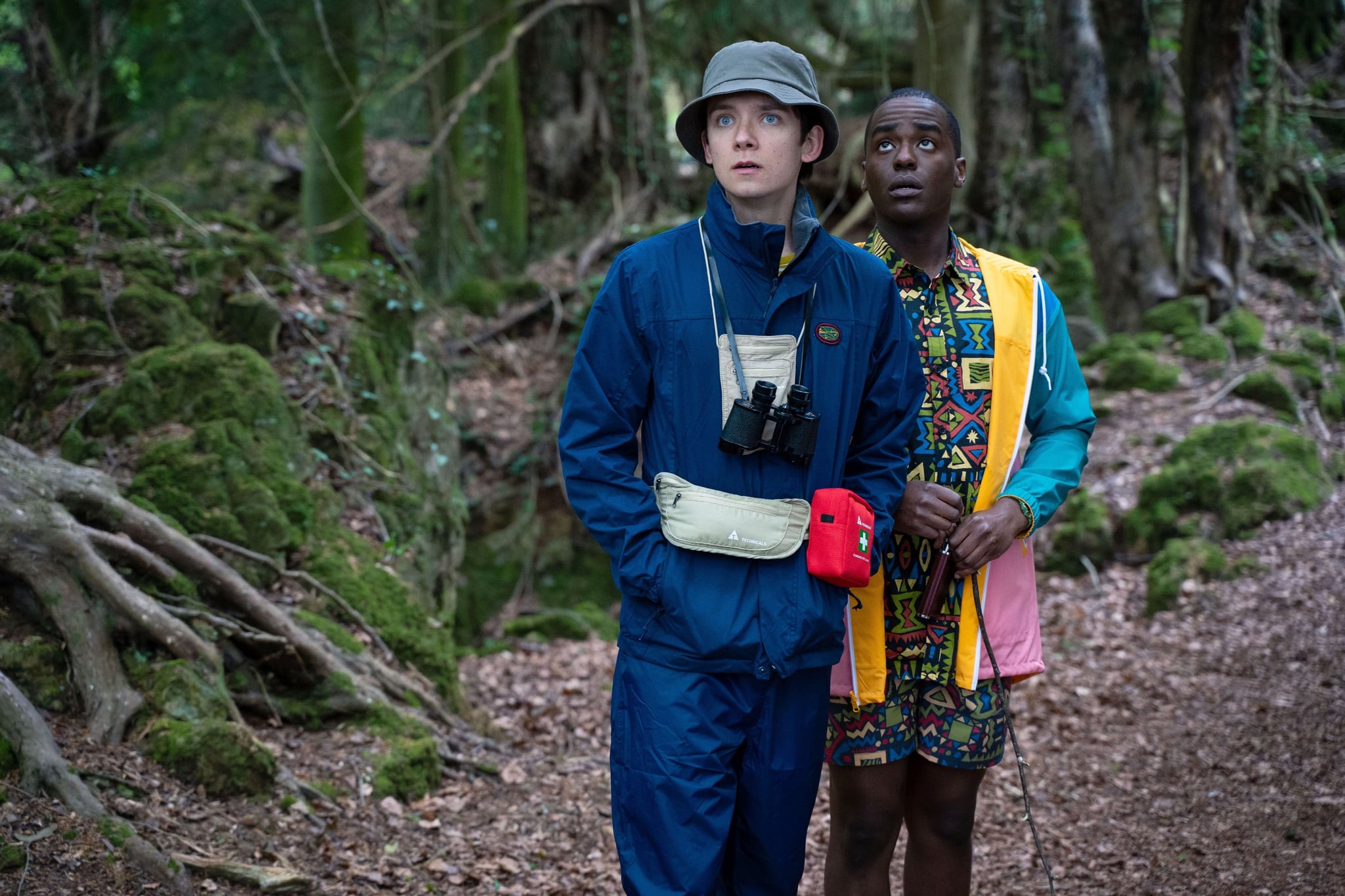 Since it premiered in 2019, "Sex Education" has solidified itself as one of the sweetest and purest shows on TV, despite its focus on a slate of sex-obsessed teenagers. This marvellous feat and the show's overall success has many fans wondering why it was cancelled after four seasons.
Season four, which premieres on Netflix on 21 Sept., finds the show's primary protagonists beginning a new chapter of their lives. Otis (Asa Butterfield) and Maeve (Emma Mackey) are trying out a long-distance relationship since Maeve is attending school in America. Otis, Eric (Ncuti Gatwa), and the rest of the lead cast are figuring things out at a new school. Meanwhile, Jean (Gillian Anderson) is navigating motherhood and challenging relationships, including a strained bond with Otis.
Season four will also welcome a number of new characters, including "Schitt's Creek" star Dan Levy, who will play Maeve's tutor. Here's everything we know about why the show's fourth season will be its final one.
Why Is "Sex Education" Ending?
The show's creator, Laurie Nunn, addressed her reasons for ending the series in a July letter to fans, per The Hollywood Reporter. "Writing this feels bittersweet, as we've decided the fourth season will also be the final instalment of our show," she wrote. "This was not an easy decision to make, but as the themes and stories of the new season crystallised, it became clear that this was the right time to graduate . . . Goodbyes are the worst, but let's celebrate all the good times we've had."
Nunn opened up further about the ending in a 16 Sept. interview with The Guardian, saying she knows it won't please everyone. "I'm hopeful that there's a bittersweetness to [the ending], and that there's everything people want in there, even though it might not be wrapped up completely perfectly," she said, noting that what happens to Otis will "undoubtedly irk some ardent fans."
Another undoubtable reason why the show is ending is the fact that several of its cast members have some major projects coming down the pipeline. Gatwa was cast as the next Doctor in "Doctor Who" in May 2022. He also appeared in "Barbie" alongside his "Sex Education" costar Mackey this summer. Mackey, meanwhile, has signed on to star in "Hot Milk," an adaption of the bestselling novel of the same name. Butterfield, on the other hand, recently starred alongside "Stranger Things" star Natalia Dyer in the horror film "All Fun and Games," which premiered in September.
Additionally, several cast members had also departed the show prior to season four, including Simone Ashley, who had a major star turn in "Bridgerton" season two, and Patricia Allison and Tanya Reynolds, who played fan-favourite couple Ola and Lily. All in all, while the show's ending is definitely lamentable, it seems certain that we'll be seeing the talented "Sex Education" cast in starring roles on our screens for many years to come.
Will There Be a "Sex Education" Spinoff?
In a 12 Sept. interview with Tudum, Nunn shared that while "Sex Education" and its cast of characters are approaching a conclusion, she's not against continuing to develop the show's universe. "I'm definitely taking a break and thinking about other things," she said. "But Moordale is a really rich world, and writing about teenagers is always a lot of fun. So, I think that there's always potential for more to be explored in that world."