Will There Be a Season 2 of Netflix's Away?
What Will Netflix's Away Cover Next? The Cast and Crew Are Ready to Explore More in Season 2
Watch out! This post contains spoilers.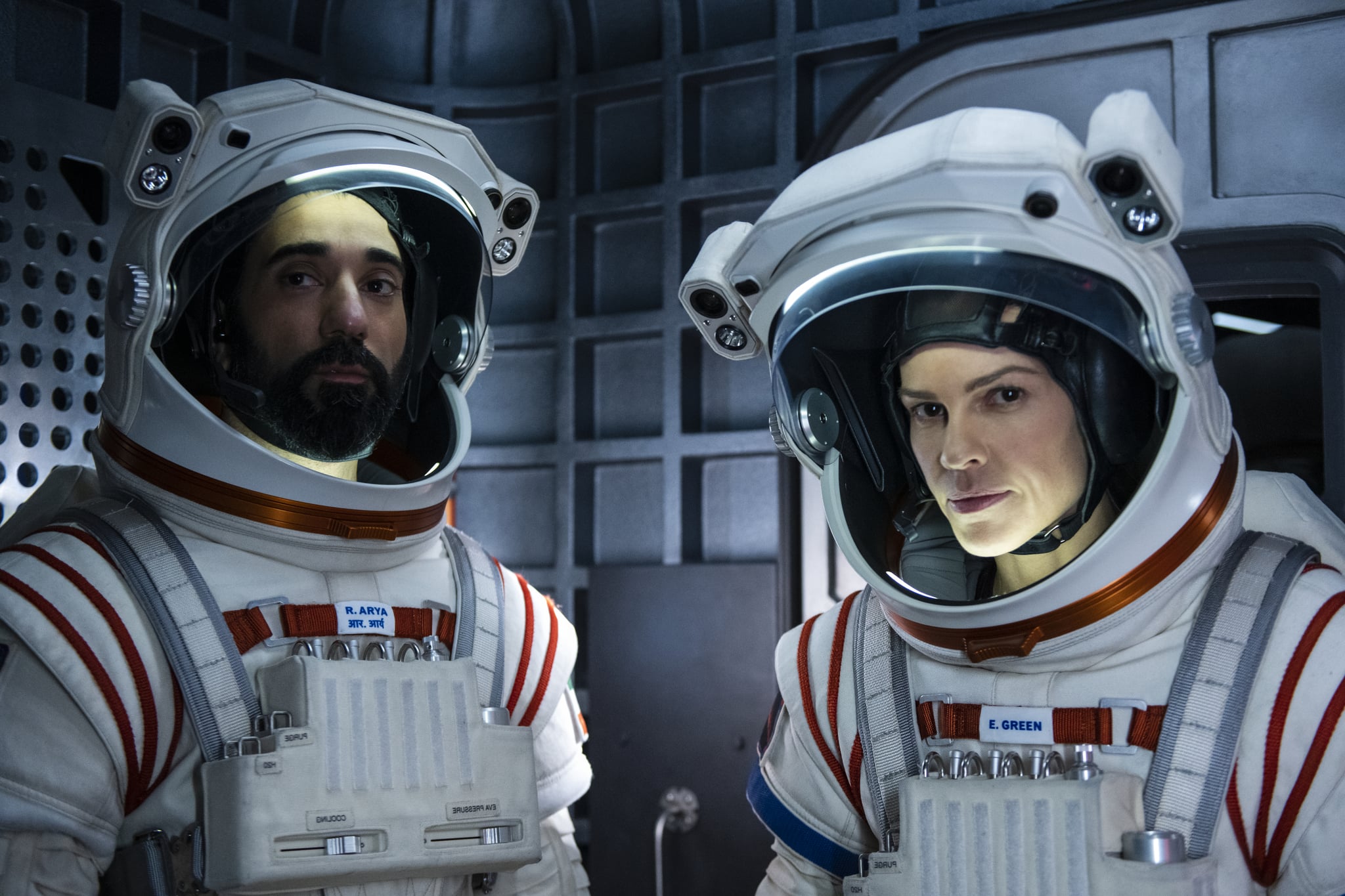 Netflix's Away brings space exploration a little closer to home as viewers follow Emma Green (Hilary Swank) and her international crew — Ram (Ray Panthaki), Lu (Vivian Wu), Misha (Mark Ivanir), and Kwesi (Ato Essandoh) — on a Mars expedition. As they navigate the challenges of their journey, they must also deal with the repercussions on their loved ones back home.
The astronauts eventually reach their goal and step down on red sand, which leaves fans wondering what comes next, and in turn, will there be a second season? Well, the cast and show runner are hopeful. "I just feel like there's so much more to tell about everybody," showrunner Jessica Goldberg told Entertainment Tonight in a recent interview. "I feel like we just scratched the surface of the other characters and it would be wonderful to get to go deeper."
"I imagine if we're lucky enough to have a season two, which I hope we are, there's so many stories to tell."
"So much hasn't been explored in the first season, so I would like to explore these characters more and learn about their past, which I think is interesting," Panthaki added. "And the structure of the show allows us to do that, so that's exciting."
A huge appeal of Away is getting to see the crew's connections play out on Earth, as well as in space. They needed to have these emotional investments on their three-year journey, in order to discover their true identities. Goldberg explained that the longer these astronauts are away from their loved ones, the more they become a family to each other, and their "tethers" back home become "more and more tenuous."
"I imagine if we're lucky enough to have a season two, which I hope we are, there's so many stories to tell," Goldberg said. "We really see these characters lose the tropes, lose the stereotypes. We start to see who they really are. And we also start to see them become a family."
"Mars opens up the possibility for so many stories to tell," Goldberg continued. There's still no word on an official renewal from Netflix, but judging by the success of the show so far, we're feeling hopeful.