Will There Be a Love Is Blind Reunion on Netflix?
Netflix Isn't Currently Planning a Love Is Blind Reunion — Could That Change?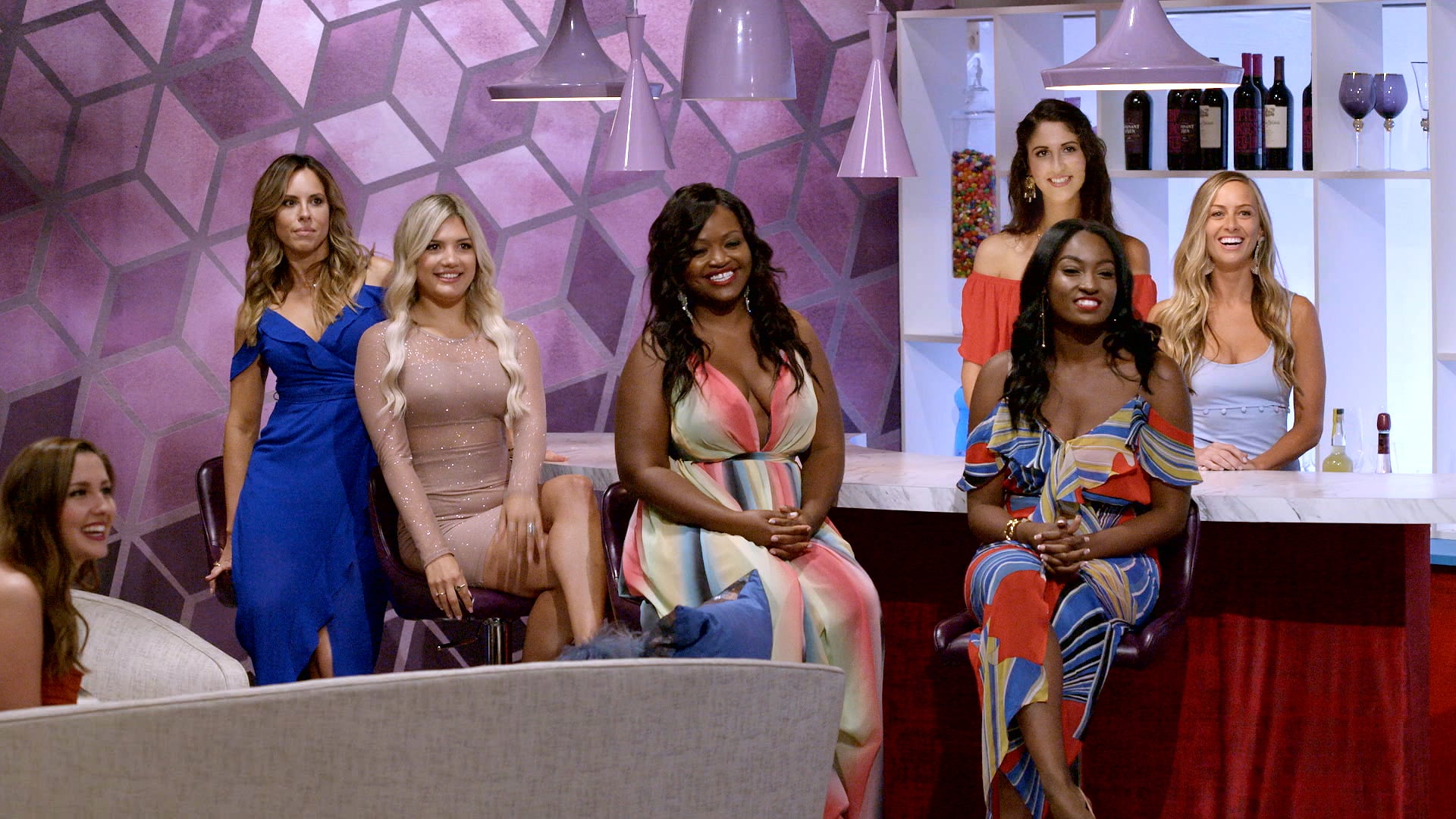 With the finale of Love Is Blind just around the corner, we're already curious to know what happened to the cast after cameras stopped rolling. Is there going to be a reunion of any kind? So far, there's no official reunion planned, but that doesn't mean we won't get some updates on the cast.
According to the official episode count on Netflix, the first season of Love Is Blind will only consist of the previously announced ten episodes. The final episode is titled "The Weddings", which seems to suggest that the couples' weddings — or called-off engagements, potentially — form the bulk of the plot for the season finale, airing on Feb. 27 as a double-length episode. There's no mention of any sort of reunion show or aftershow special, which would seem to be a pretty clear indicator that there's no full-fledged reunion as part of the season.
That being said, it's perfectly possible that the season finale will include some sort of reunion, or at least a "where are they now" segment. Since the premise of the show does, theoretically, focus on these couples finding long-term love, it would make sense that there would be some kind of check-in with the contestants to see how their lives have gone since filming wrapped in November 2018. However, there's been no indication — from Netflix or on any of the contestants' social media — that the cast has gotten back together to film any sort of formal reunion.
Reunion shows are a bit of a reality show staple at this point, especially in the "relationship shows" genre. The most obvious, of course, is The Bachelor, which typically airs not one, but two reunion-style specials for each season. First, there's usually the Women/Men Tell All special, which reunites the eliminated contestants to comment on the season and hash out some of the lingering drama. Then, there's After the Final Rose, which airs live or mostly live after the season finale; it used to just be a reunion or check-in on the happy couple, but in recent years, it's turned into the site of more and more post-show drama. For now, it doesn't look like Love Is Blind will be taking that route, but you never know what might happen if there are future seasons!